so weeks ago we saw this new playground under construction (there was a giant yellow flower sticking up out of the ground) while we were walking around the lake with our cousins. i sort of mention off the cuff "maybe we'll have your party there". well since that day, every time someone mentioned how her birthday was coming she'd say "we're going to the flower park"
so we were lucky the park opened the day before her party was scheduled.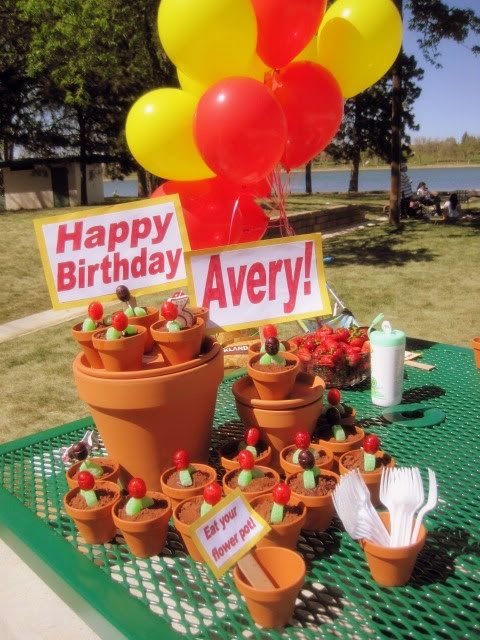 i made cupcakes in terra cotta pots...you know, "flower pots" for the "flower park" party....i know, i'm cheesy.
and here is the one picture i have that actually has the flower in it. cool playground. it was so busy, but very cool.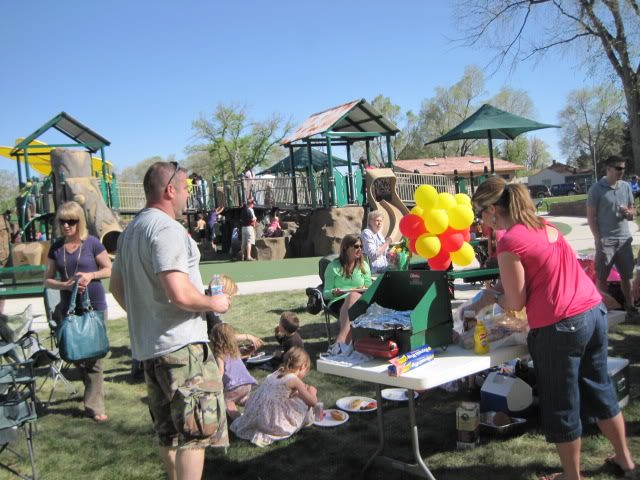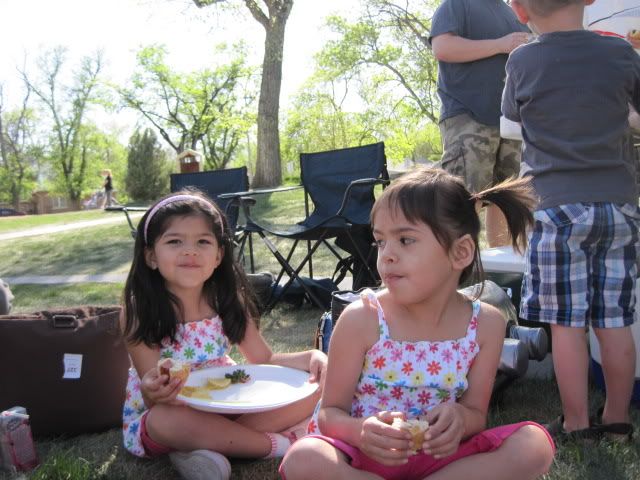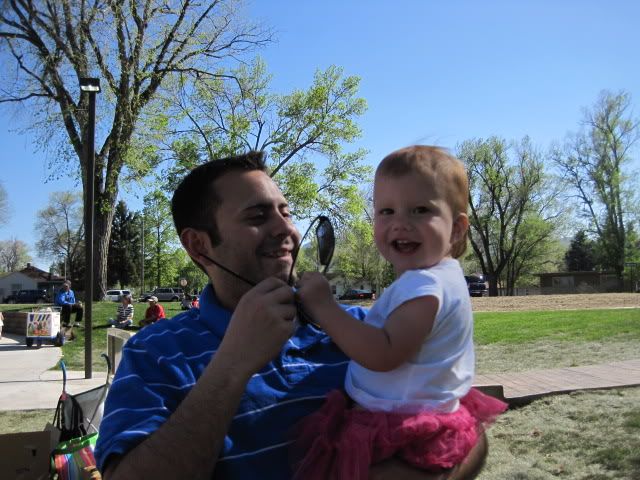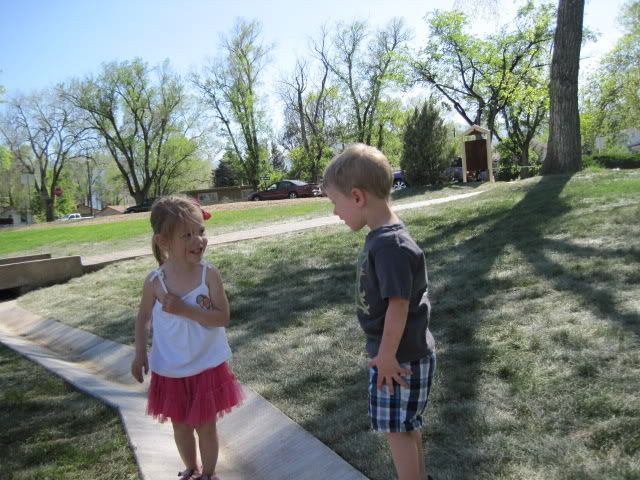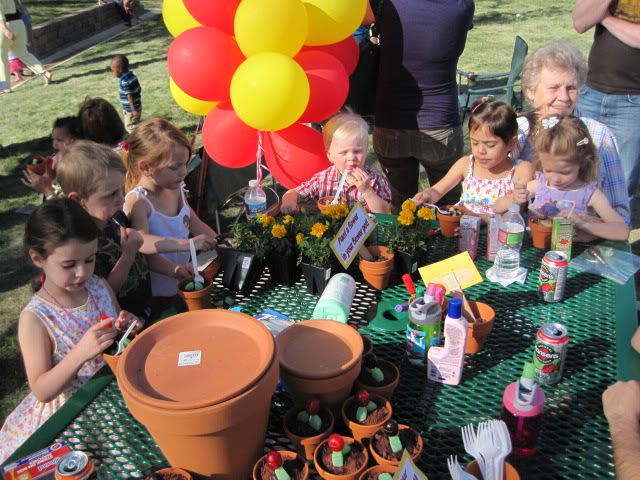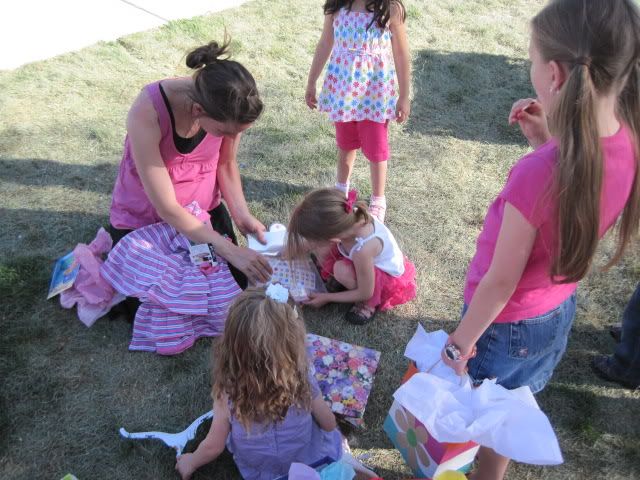 after pretty much everyone had left, someone clipped her bday balloons to the back of her shirt.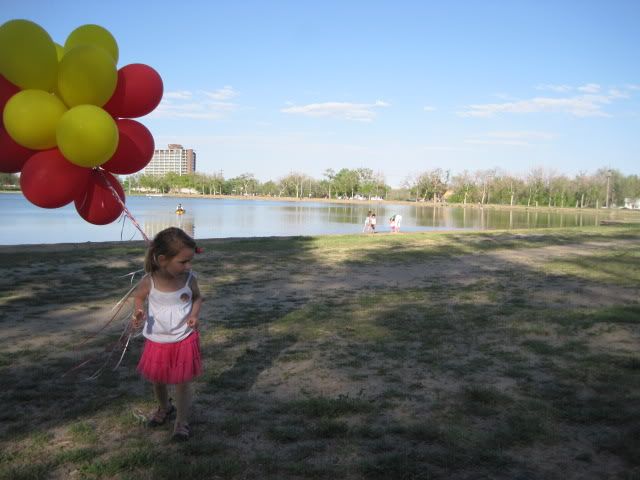 she had the best time running around with those things...it was adorable. (oh look, there's the flower again)
and then she ran by a bike and the clip unhooked from her shirt and off they went.
can you see them...they are just a tiny, tiny speck....but they are there.
i was so proud of her. she watched them with sad eyes as i talked her through it, but she didn't throw a fit. she handled it way better than a 2 year old would have. she handled it like a 3 year old. :)