I was born on April 30th, 1981 to Jon and Sandi Elsberry (and big brother Matt) in Cedar Rapids, Iowa. Both of my parents grew up in poor, pastor's families. They met at Bartlesville Wesleyan College in Oklahoma.
Got married during school, had my older brother, Matt, two years later and had me two years after that.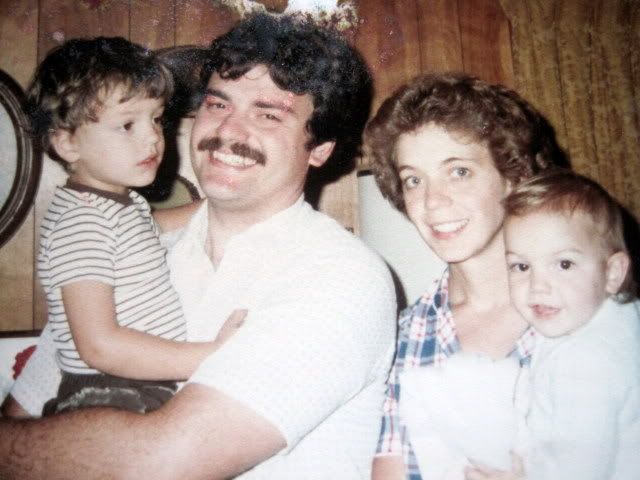 We moved around a lot while I was growing up.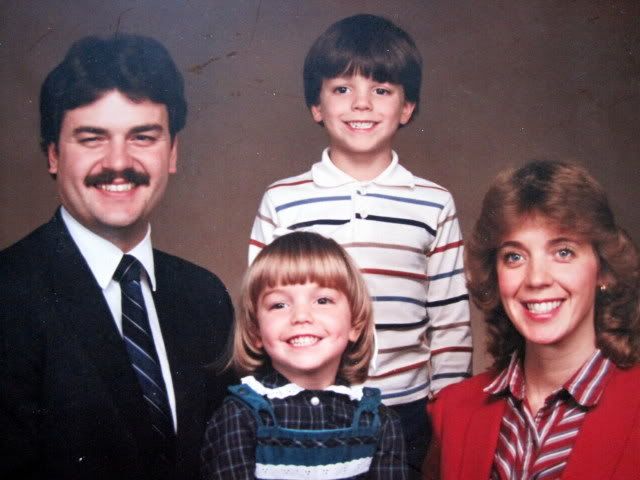 To Michigan, back to Iowa, to Kansas (my real memories start here) and then finally to Colorado. I was 8 when we moved to the springs and starting 2nd grade.
My dad was a pastor and my mom was his secretary. We lived a block away from our church and a couple blocks away from our School. (we are Bristol, mighty Bristol, that's who we are the Bristol bears).
I can still sing the full song to you right now if you wanted to hear it.
Loved my teachers, loved my friends, had a best friend named Delia in elementary school.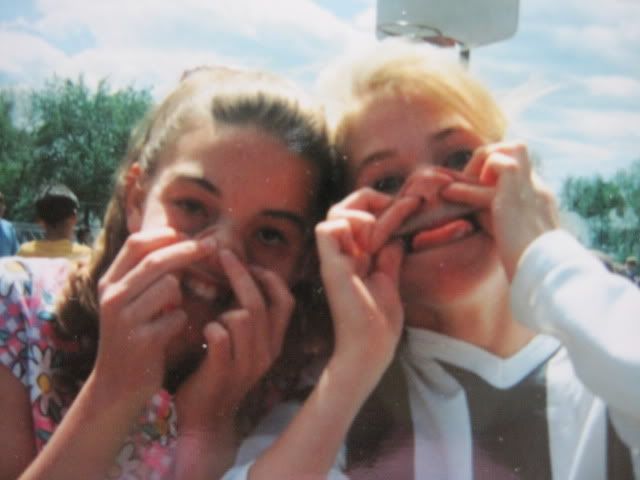 (i think it's funny that i found a picture of me making the same face i'm making in one of my header pictures)
We were at each other's houses A LOT, liked the same boys, performed in our schools talent show together. She's the one who took me to Water World for the first time. To this day I think about her every once and a while and am so thankful for her friendship during those years.
Being a pastor's kid was both fun and hard. Everyone knew me, but everyone had expectations of me too. My mom and I fought A LOT about what I was supposed to wear to church on Sunday mornings. I was not a dress girl and she wanted me to be.
(and there probably were people in the church who wanted me to be too)
Our church was small. Like maybe 150 people. And so my parents were in charge of EVERYTHING. And I remember always trying to help my mom make things "cool" like at a big church. Memories that stick out in my head are.....
-setting up a new 4th and 5th grade area complete with a fabulous sign
-helping my mom plan a VBS (I remember LOVING setting up the different stations)
-and working HARD at putting on a County Fair on our church lawn for our neighborhood.
It's super cool to see how God was planting seeds in my heart for ministry, seeds that He used for several years at Vanguard.
My brother and I fought A LOT.
I mean A LOT.
ALL. THE. TIME.
I'm sure we drove mom and dad crazy. But I always had a deep love and respect for him, even though I thought he was dorky and mean at the time. He made up the coolest (strangest) games for us to play. Life was never boring with Matt around. He could turn anything into a game. He was very creative, very athletic, and very competitive. I used to get so mad at him whenever he would do something better than me at soccer…..that was
my
sport.
we grew up to be great friends....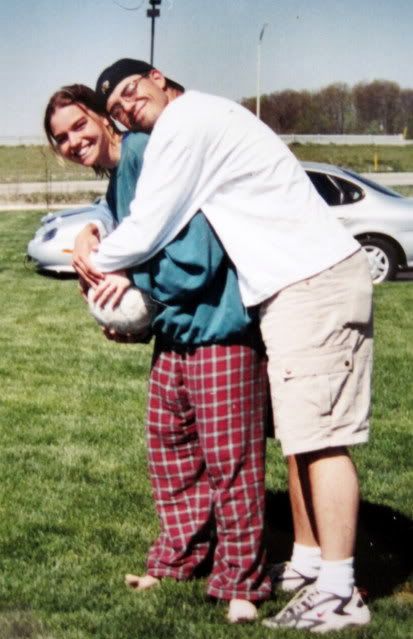 (though we
still
fight over pretty much anything competetive)
My mom wore sooo many hats at our church, but she always managed to be home when we got home from school.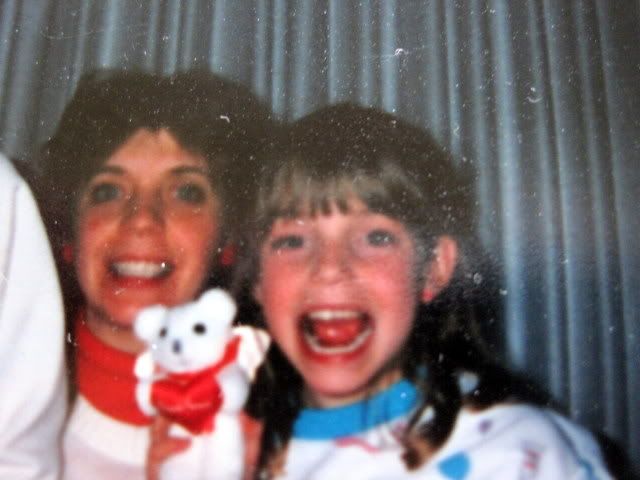 I remember having homemade salsa with chips or chocolate chip cookies as an after school snack. She made
everything
special. Birthdays, valentine's day, car trips with prizes every hour, vacations, and Christmas, ESPECIALLY Christmas.
I have a few very impactful, very vivid memories of my dad.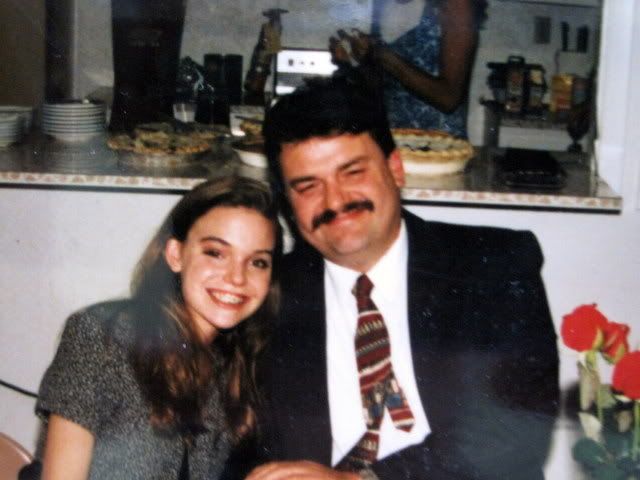 He MADE me try new things. And I hated it and I was mad at him, but it was SOOO good for me. My brother always played baseball and I was jealous of all of their team snacks and team parties, so my dad signed me up for soccer and on the way to the very first practice, I remember crying and begging to get out of it. But nope, he made me do it and guess what…I loved it and I was pretty good for a scrawny 8 year old.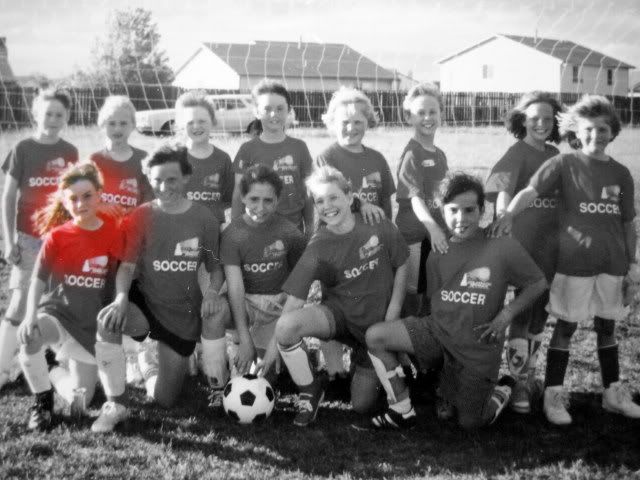 And I eventually played in a club and at our high school and then in college. Soccer has been a HUGE part of my life. (what if my parents had given in to me? I'm so thankful they stuck to their guns).
We went to table rock lake every summer growing up.
We rented boats and went tubing.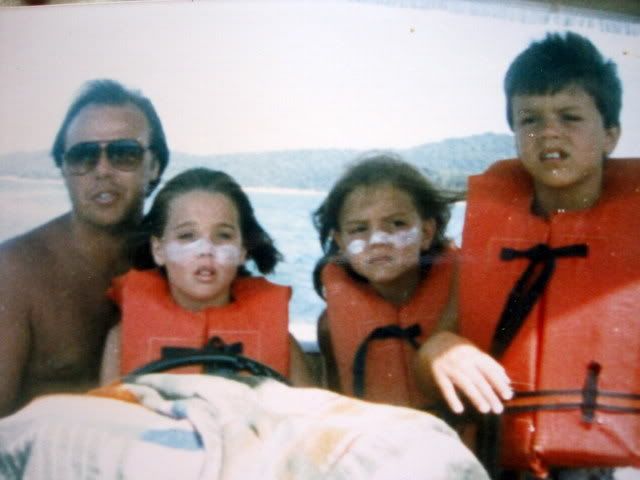 The first summer that we rented a tube, my cousins were taking turns and I was having a ball watching them from the safety of the boat. I did NOT want to try. My dad made me jump in the water and said… "we are all going to sit here until you get on that tube and try it at least once". I was mad and scared, but I tried it and I LOVED it and to this day I love water sports.
After my brother went to middle school for a couple years, my parents felt convicted about putting us into Colorado Springs Christian School. It was a hard decision and a huge sacrifice. My mom had to get a full time job in order to make it happen financially. But they committed to it and off we went to CSCS…..