this turn around time inbetween major events is crazy. we got home at midnight last night and we leave on sunday with my parents to drive down to table rock lake. so today was spent making lists of things to do in the car, doing laundry, running errands, trying to plan a few meals for dave while we're gone. whew! here's a few more pics of our room in vegas.
we stayed at the wynn encore.
walking into the room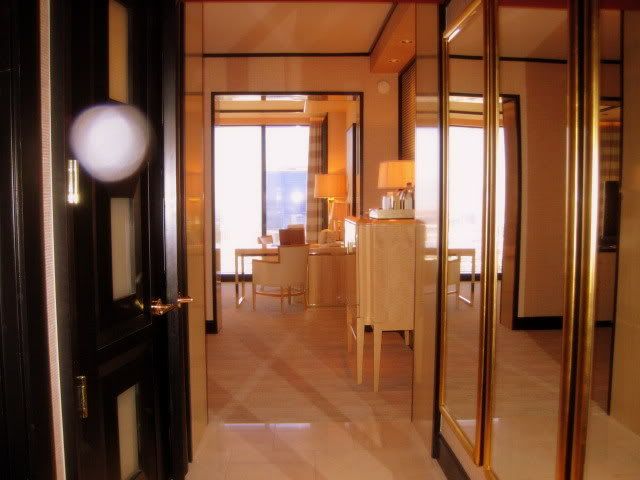 bathroom
(yes that's a t.v. on the wall)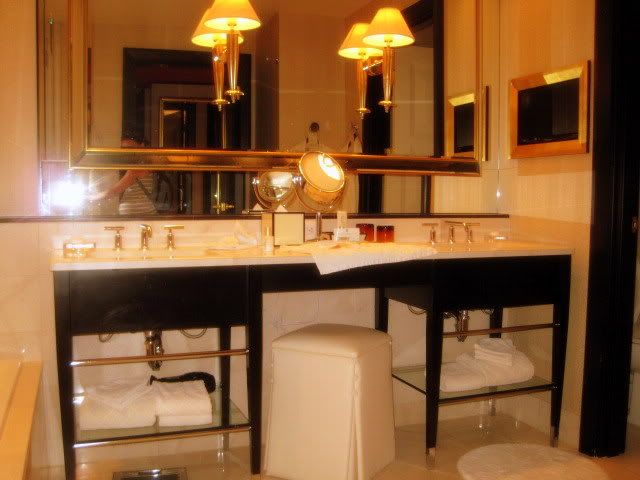 bedroom
living room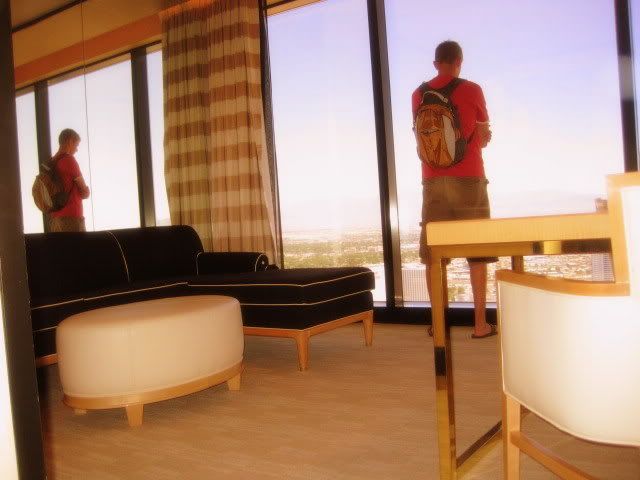 it was soooo nice....but there was no coffee pot. what!?! and no free internet. man, they get you to pay for EVERYTHING there.
i wish you could've seen how much we laughed with, ate with, and talked with these amazing people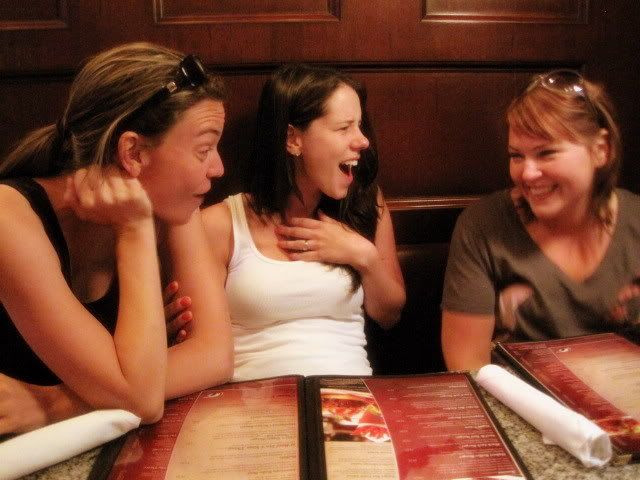 and this guy? man, i love being with him with no children :) i love experiencing new things with him and eating dinner with him and seeing how genuine he is
all of the time
. it's awesome. it makes me feel like we're 16 again and i've got this huge crush on the tall, hot drummer.
but the belly reminds me
real
quick that i'm not exactly 16 anymore :)