one of the nights in branson, we went to the hard luck cafe.
aunt sharon LOVES this place and it was her and uncle ed's anniversary :)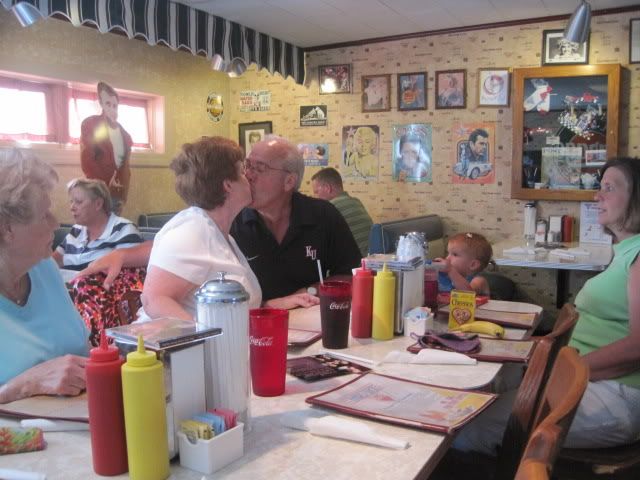 all of the waiters and waitress's are singers trying to catch a break in branson. so they bring you your food
and
they sing to you.
our waiter came over to sing to avery and he wrote her a little love note.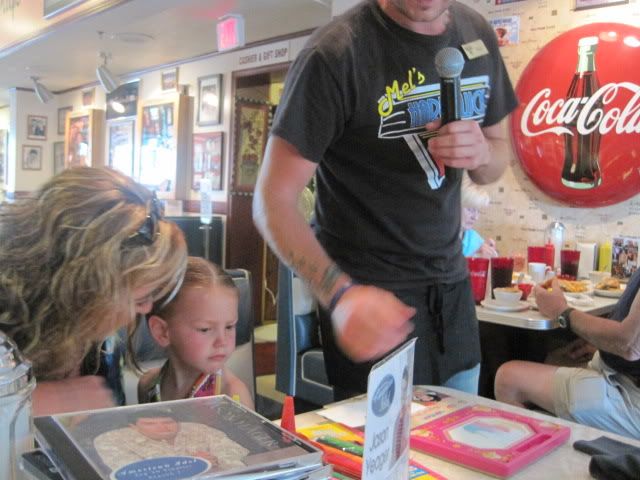 she was NOT a fan. she came over to me and said "mommy don't let him sing to me again okay?"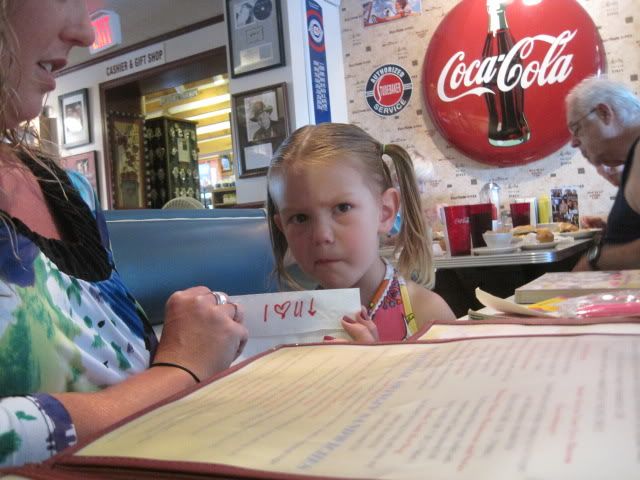 ashton, on the other hand, LOVED it when this lady started singing to her :)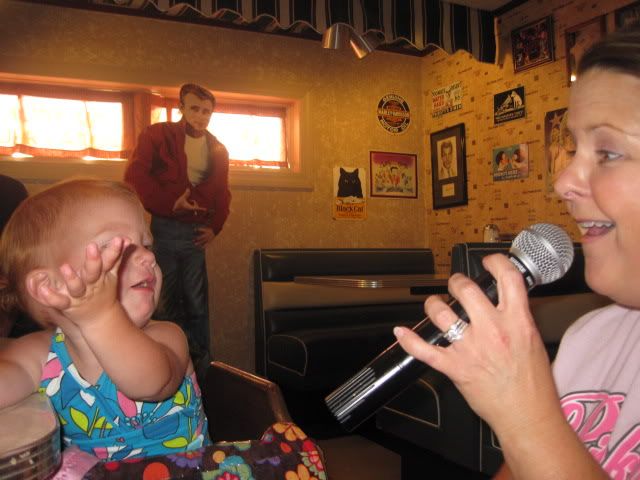 i love those little halter tops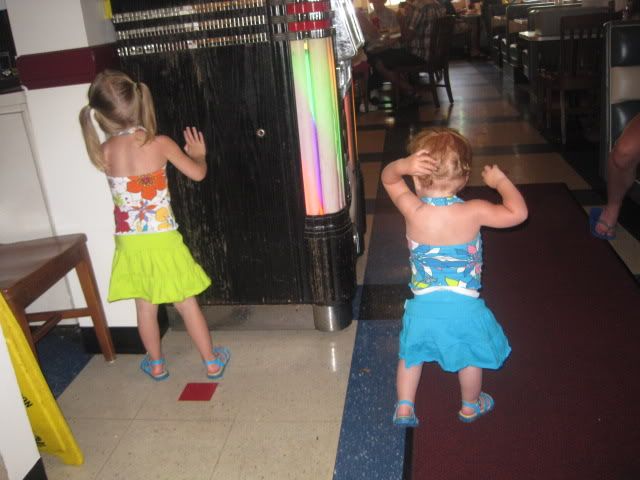 we walked around and played in fountains while we waited for everyone to pay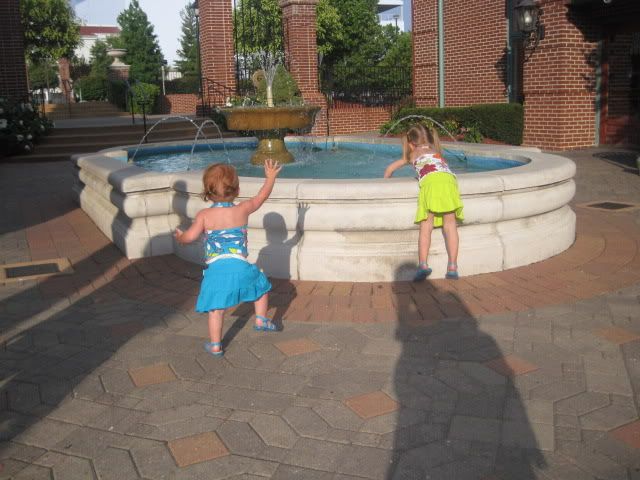 and then we took the girls to their first branson show, the baldknobbers.
i'm getting super close to being done with branson pictures.
matt and rocio are here. we went to the rodeo tonight. having so much fun with them. so thankful for the opportunity to spend time with them before they move half way across the world.