i'm in the kitchen making dinner. it's quiet. i hear the girls playing down in the newly moved and reorganized play room. "it's working." i whisper. "they love it."
i snap a quick picture.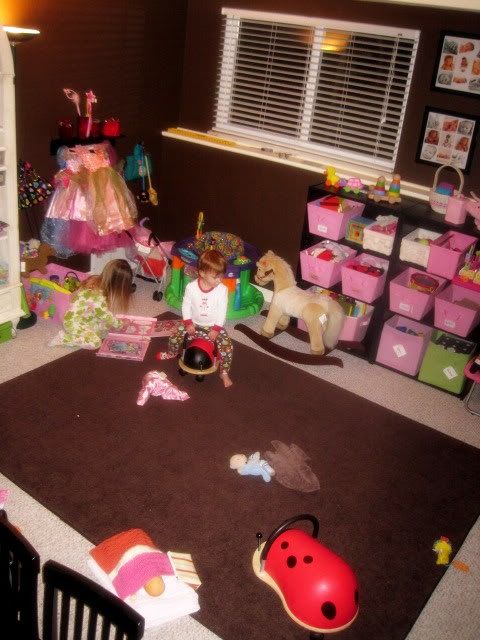 two minutes later.
literally
two
minutes.
all are gathered in our postage stamp kitchen. they bring babies and towels? and play money.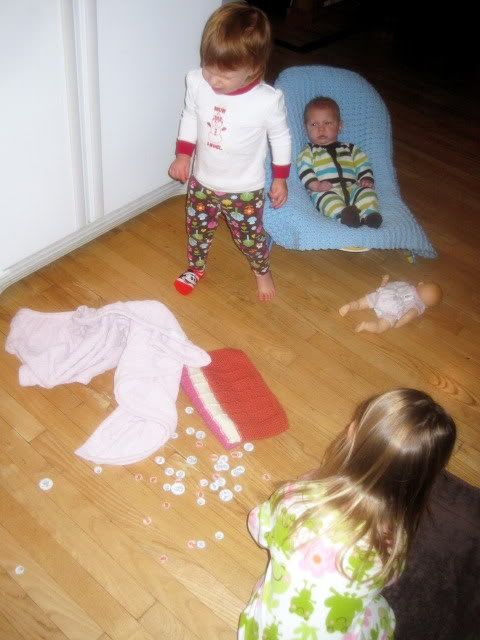 next to momma they must be.