i woke up a sweating and slumbering 3 year old on friday afternoon in order to curl her hair, hand her her wand and wait to see what surprise was in store.
kayla showed up and took this princess to Princesses on Ice at the World Arena.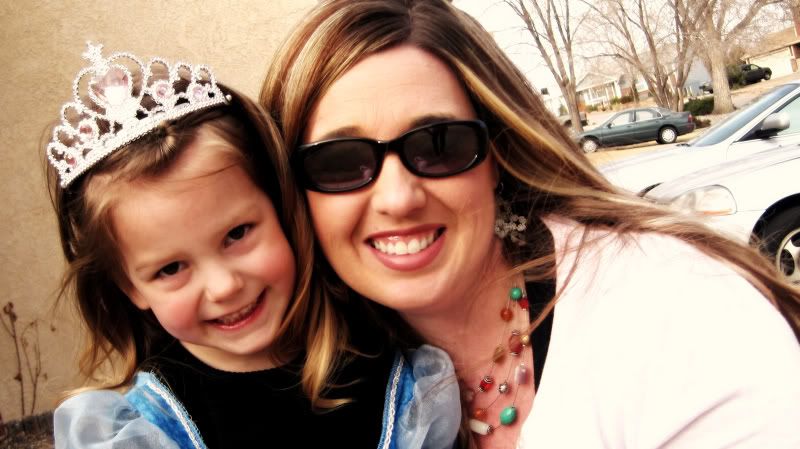 the word on the street is that they had a fabulously magical time.
what a blessing kayla is to this little girl.
THANKS KAYLA!