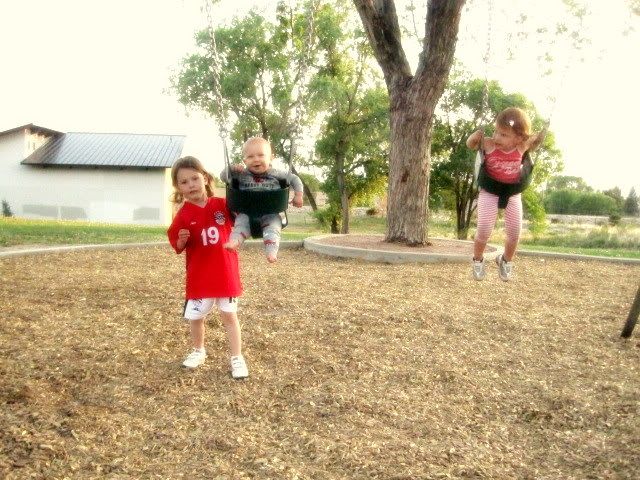 family walk to portal park.
she chose her soccer uniform. and her crown.
everyone loves to swing.
and today, after church, the girls ran through the sprinklers. the way ashton shouts "ready, set, go" is just too much. i can hardly take the cuteness. i say that about her a lot "she is TOO much."
as the days get warmer and the evenings get longer and bath time becomes a necessity every day, i quietly tell myself "soak it up" "soak it up".
summer
is
special