gg elaine got to come for kayla's wedding and then was able to stay for 3 weeks! tuesday was her last day here. her request for the day: picnic at garden of the gods.
gg dug in the dirt with the girls next to our picnic table and then we went to the trading post to sit on their shady patio. mom bought us frappuccinos and the girls played in the little bubbling rock fountain. i seriously cannot believe i had never been there before. it's a neat little spot.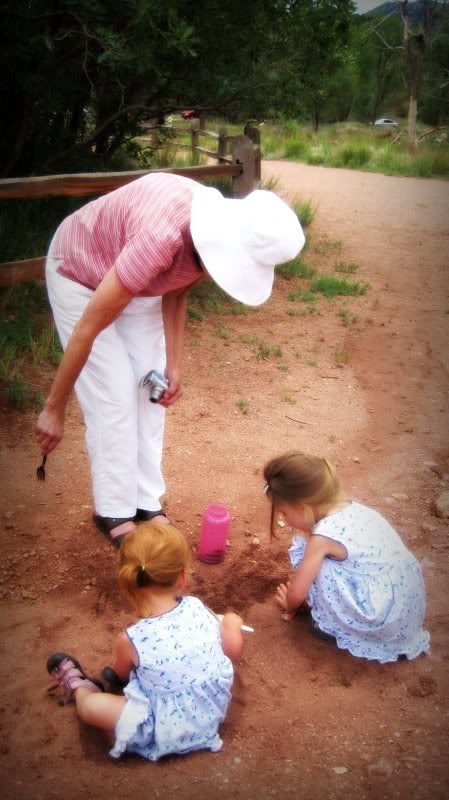 then we headed downtown for the rodeo parade.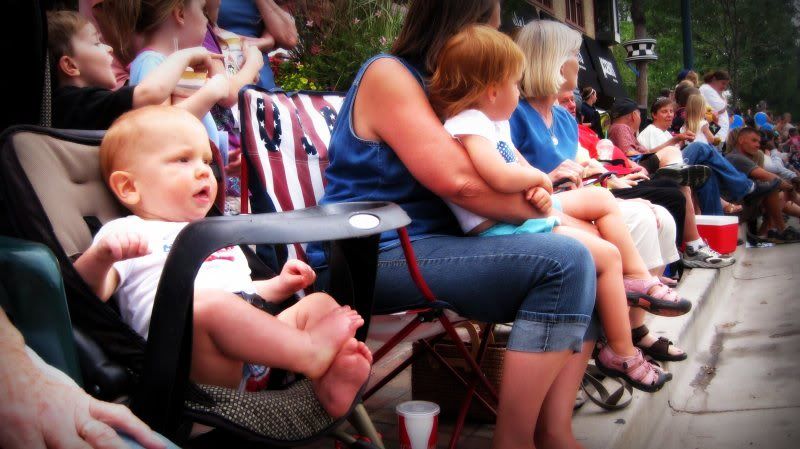 it rained almost the whole time, but someone remembered the umbrellas so we were good.
greg and gabby lutze joined us! and their sweet little girl edmae.
avery's high on manure or something.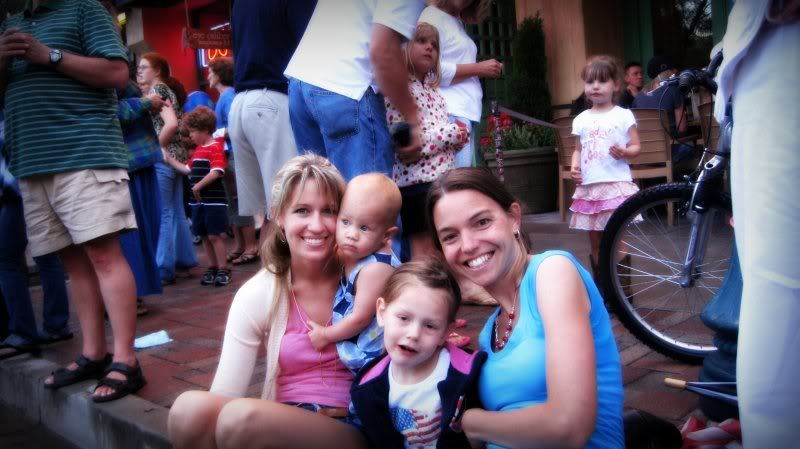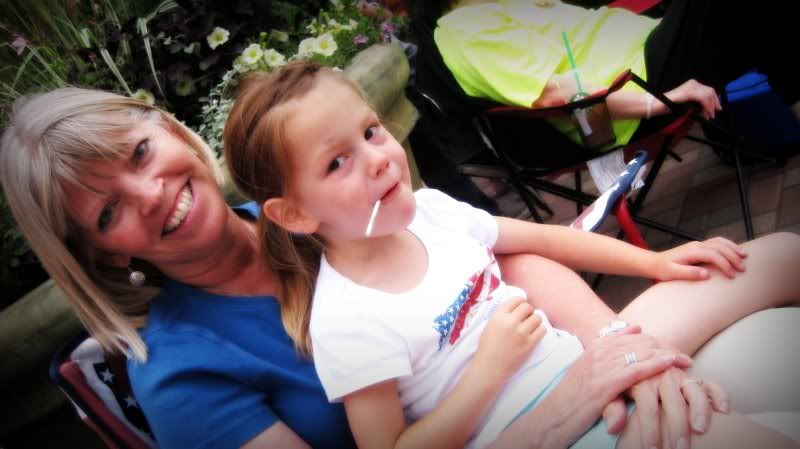 one of the cowboys pointed our gg's out to the crowd and said "there's the rodeo queens from last year!" funny!
here the gg's try to figure out the new flashlights they scored from a handsome cowboy.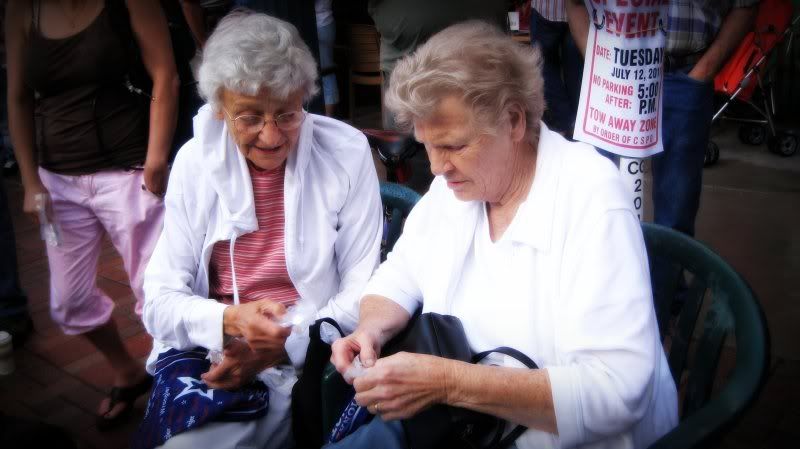 thanks for sharing so much fun and sun with us gg elaine! you are a treasure, colorado just isn't the same without you here!