well it feels good to get the first day under our belt.
here the girls are checking out all of our "preschool" stuff i set up on the table for them this morning.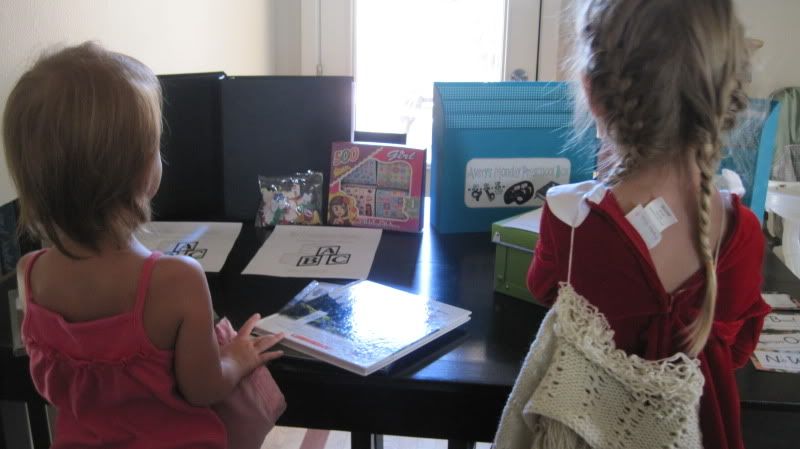 plans work more perfectly in my mind then they do in reality.
during "couch time" avery helps me teach ash shapes and colors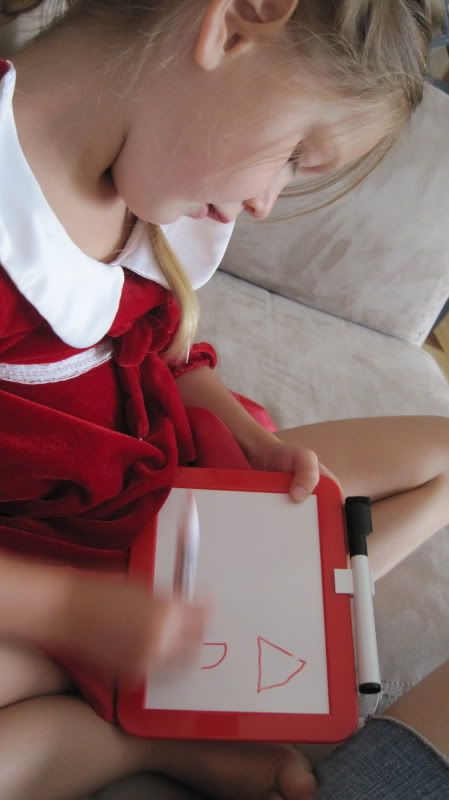 discipline, arguing, hungry baby, "please do your best aves", ya know, all of that doesn't exactly fit neatly into our day. :)
workpages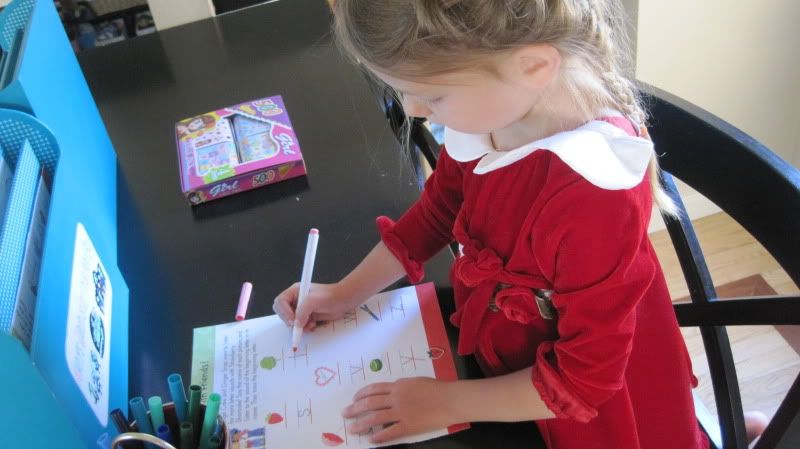 ash is bonkers for do-a-dot, she just kept asking for "one more page".
these crowns were in their work page boxes.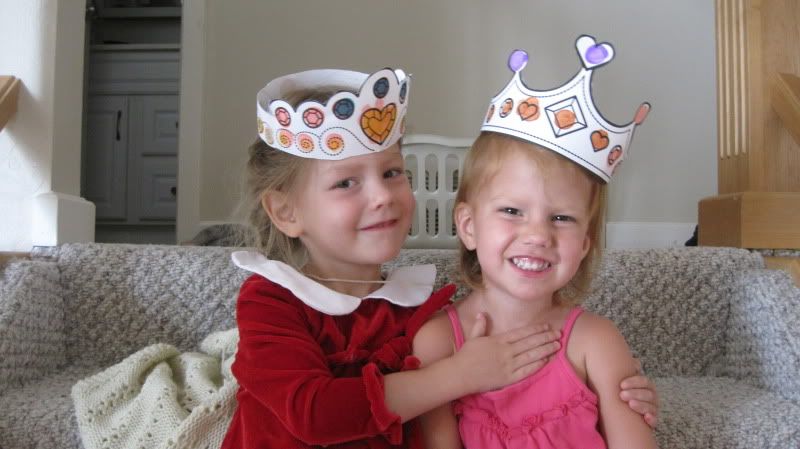 but we did it! we finished our monday goals and i even cleaned my bathrooms!
here the girls are decoupaging their work page boxes for our art project.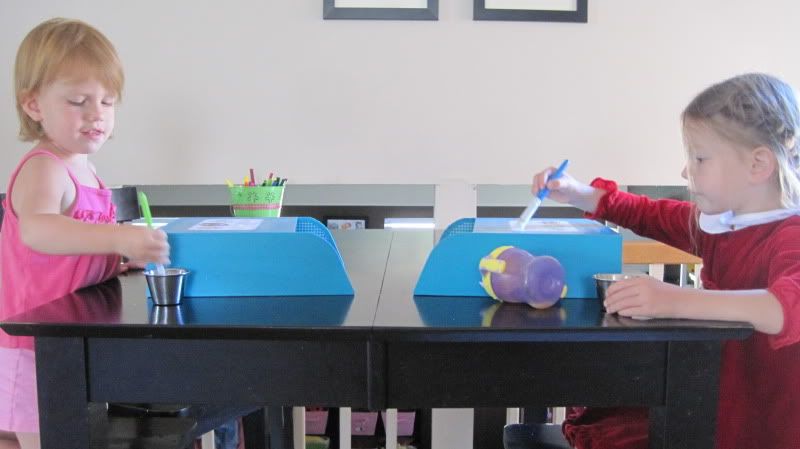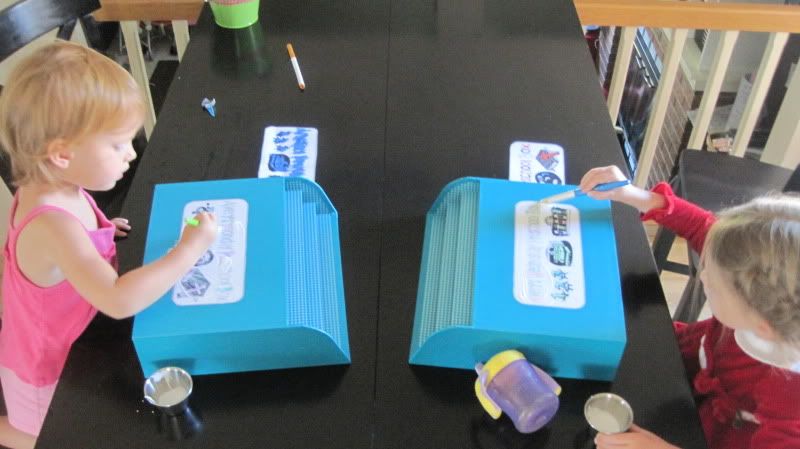 my favorite parts from today:
-cuddling on the couch reading from our Bible books.
-doing avery's school while ashton slept.