we've had two good days and i'm grateful that this week is behind us. ian seems to be chugging along fine.
(i'm only nursing him once a day now, but i think it's been enough to keep his immune system strong. hooray!)
we got a fabulous box in the mail last week from michigan.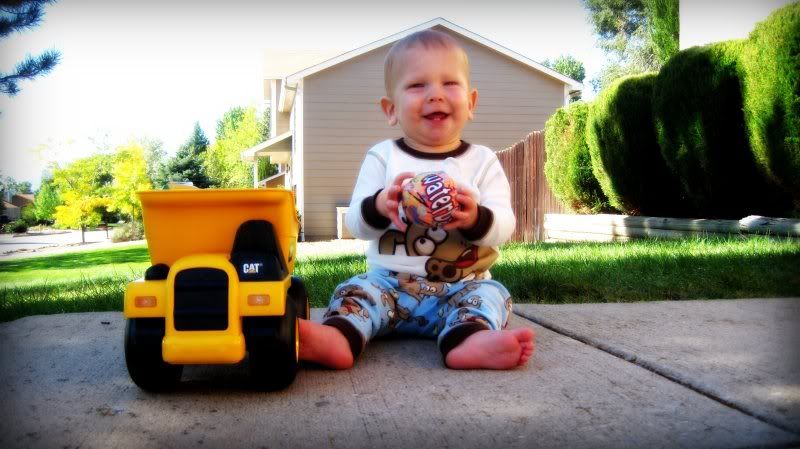 a new truck for ian and some curriculum for me to browse. we love the harms crew and are so excited that they will be here for christmas!
ian says "thank you libby, kady, ally, chloe, toby, uncle don and aunt erin"