fall came to our house today.
and with it, loads of renditions of the
"welcome fall"
song, bins filled with apple pie and pumpkin spice candles and to top it all off i let the girls paint the pumpkins grandma and grandpa bought them at happy apple farm.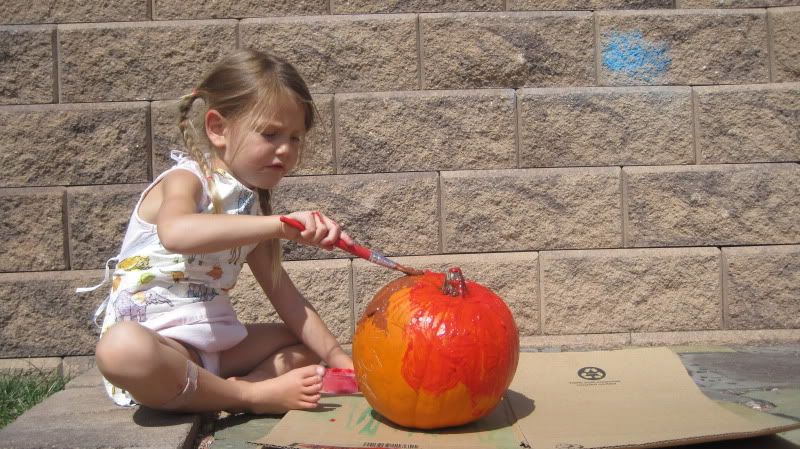 and tomorrow ian is one.