Easter class has really been a neat blessing these past few weeks.
(i got to take home some palm frawns from church!)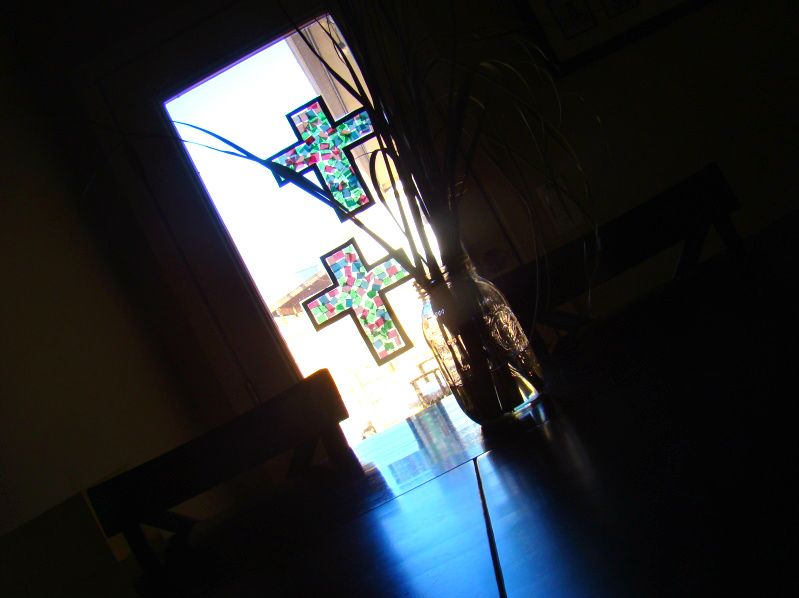 i'm so glad that this time is carved out for us each week to focus on the Easter season. last week we talk through Palm Sunday, finger painted palm branches and acted out the story.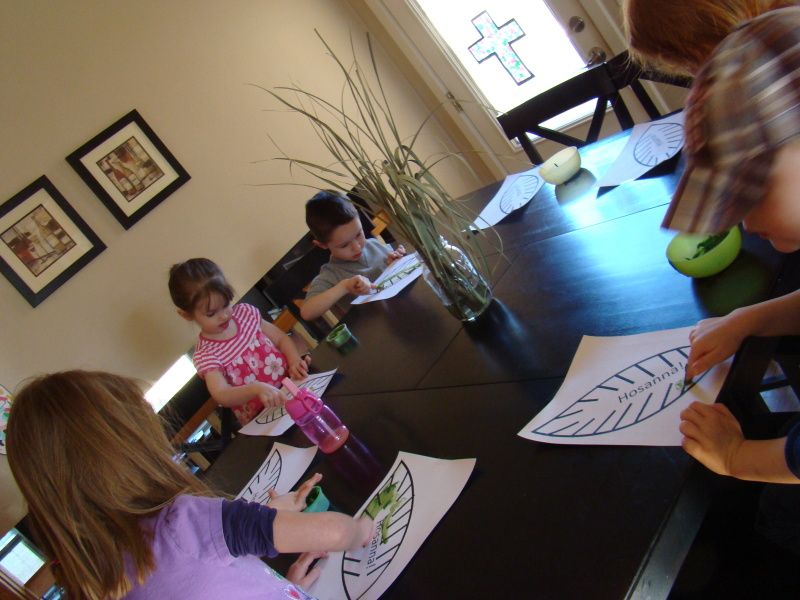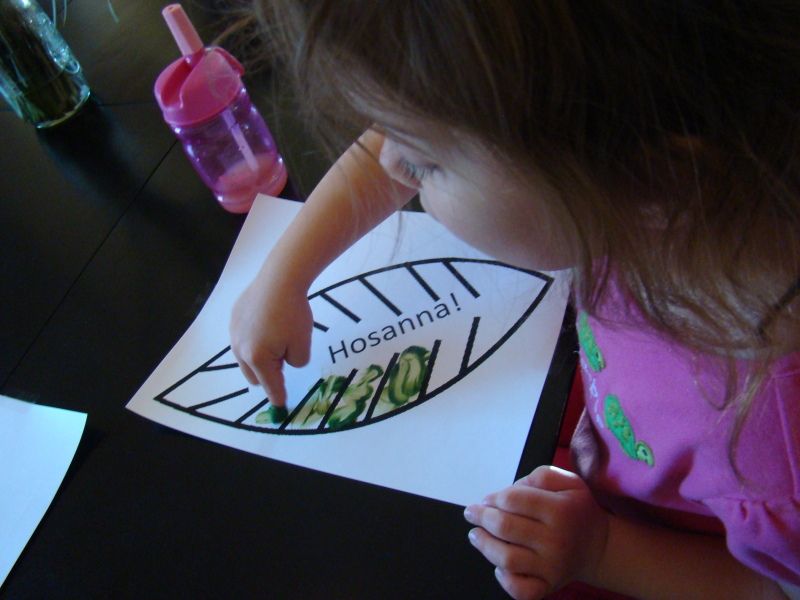 and then we made "road to Jerusalem" treats. yes, those are shirts made out of fruit roll ups and palm branches made out of green twist and pull twizzlers all laid down on a "dirt" path. i'm such a corn ball and this little snack/activity was MESSY. :)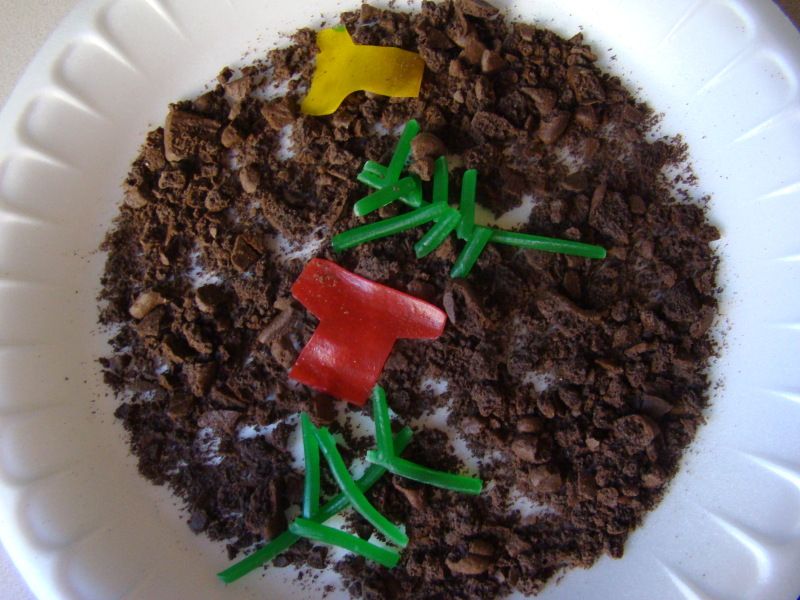 and then today was just precious. we washed each other's feet.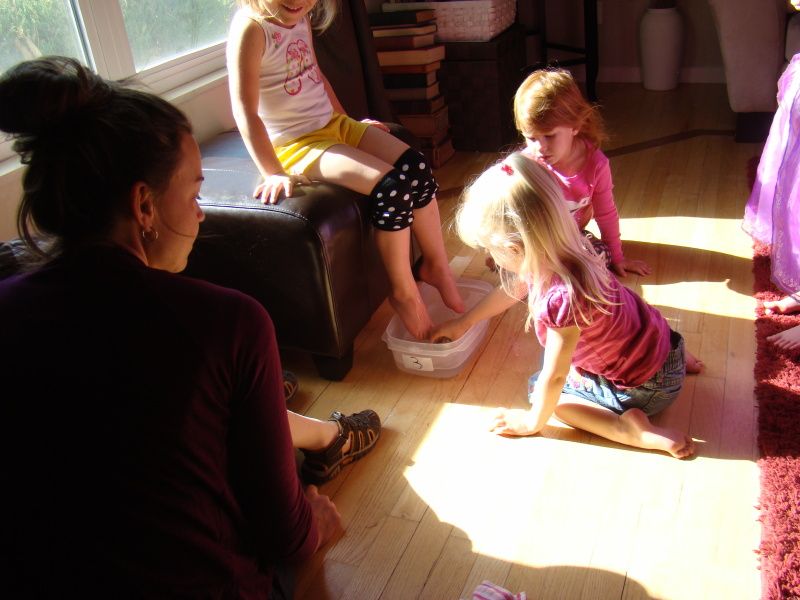 and painted treasure boxes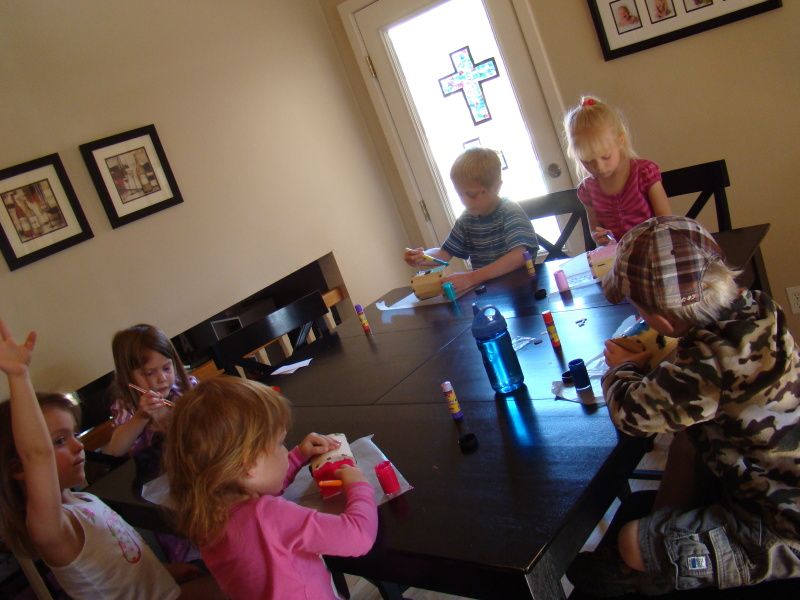 and had a neat little communion time. the kids helped me "make" those refrigerated crescent rolls and then we baked them and all broke them in half together. so sweet.