vbb was a wild success.
it's always amazing to me to see parents giving up their saturday morning in order to find out what their kids learned at vbb and to help them process any thoughts or decisions they may have had or made during the week.
we start in the middle of the week and end on saturday so that we can give the parents the opportunity to talk and pray with their kids. this year families were given "i am changed by CHRIST" cards and were encouraged to write down something that God may want to change in them. during our last song, kids brought their cards and laid them on the steps of the stage. there were lots of "God wants me to stop being mean to my brother (or sister)" cards and a hilarious "God wants me to stop being a GRUMP". ha!
praying that the truths of this past week STICK.
here we are between the mighty dragon and dawn treaders mast right before they tore it all down. the stage at vanguard looks like a stage again. (sigh)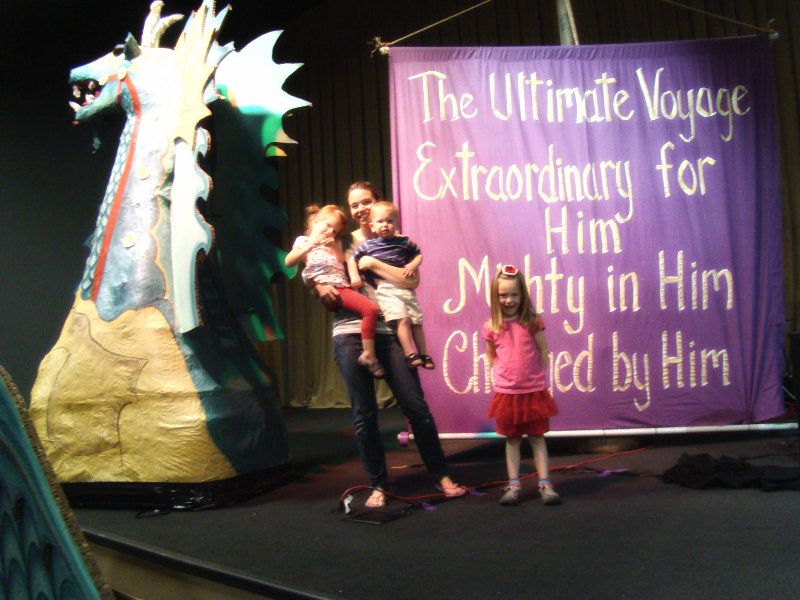 now we're in deep with swim lessons. nancy (dave's mom) won us some gift certificates to DONNA's DOLPHINS.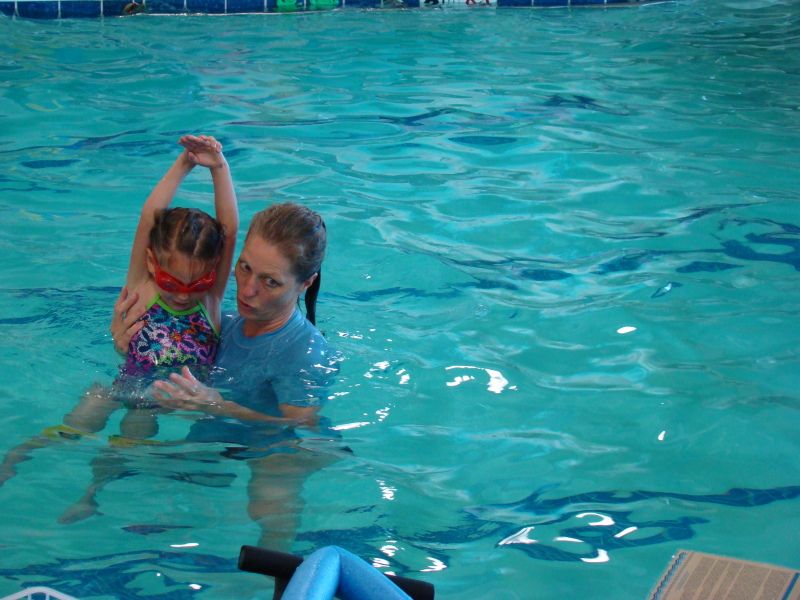 we love it there. yes, that's avery, underwater, hands in front of her, feet kicking wildly behind her. her nose is not plugged and she comes up with a smile and gives her teacher a high five. miracles do happen.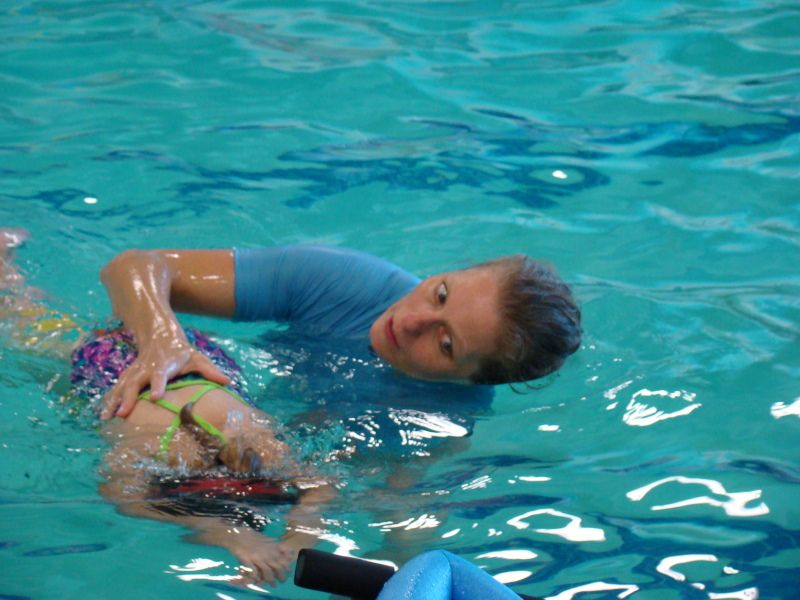 trying to perfect her "starfish"
she also dove to the bottom of the shallow end to retrieve princesses. cool stuff.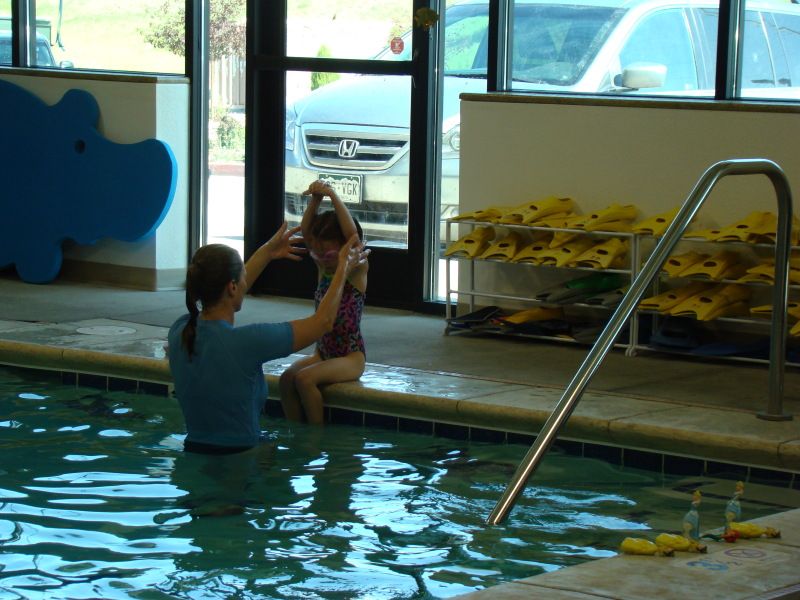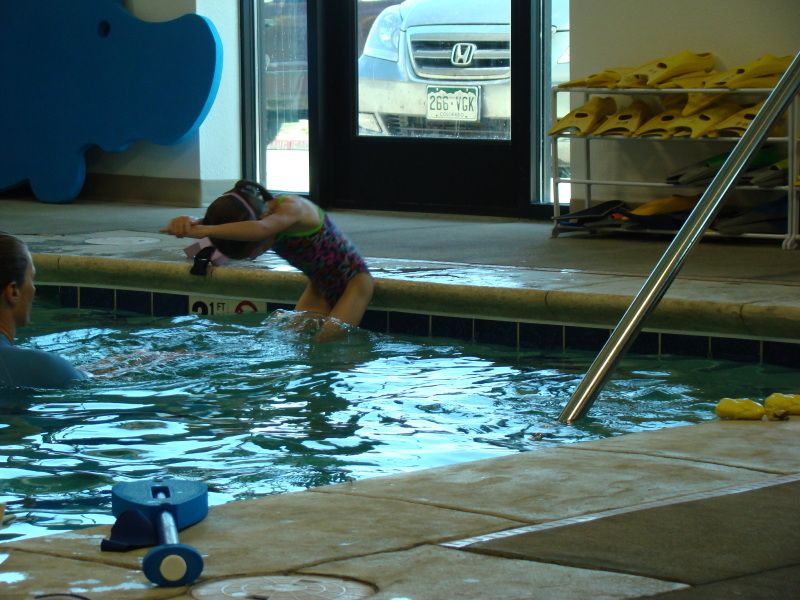 you should sign your kids up. they know what they're doing and they know how to make it fun.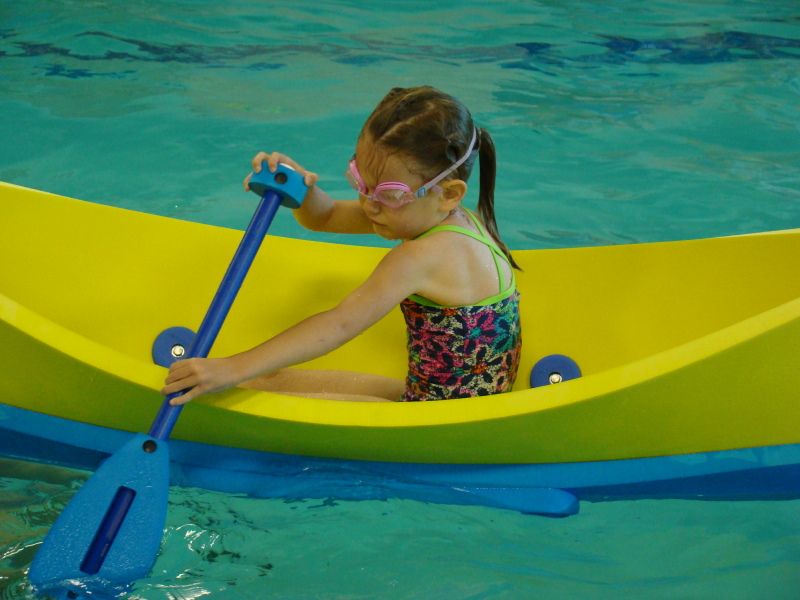 they also have a cool little play area for siblings.
ian actually wanted to get in the exercauser. score.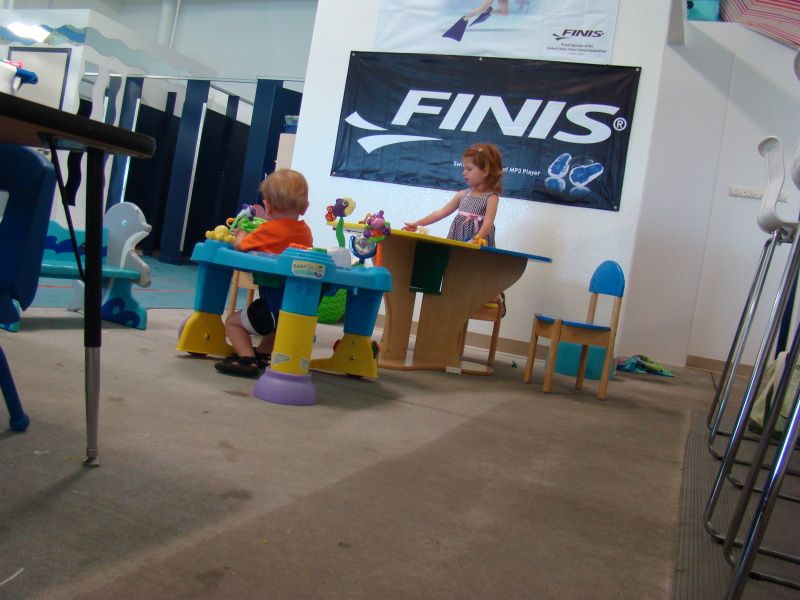 summer.
is.
here.
warming up with grandpa after her lesson.