we are getting in lots of cousin time here in colorado. erin did a fabulous post with some great pictures on her blog about our time at the North Pole. if you want to see, go
HERE!
one night while we were down at the lake we took the girls to the "strip" in branson and let them spend some of their lemonade stand money.
they got to choose one ride and they both picked this mini ferris wheel.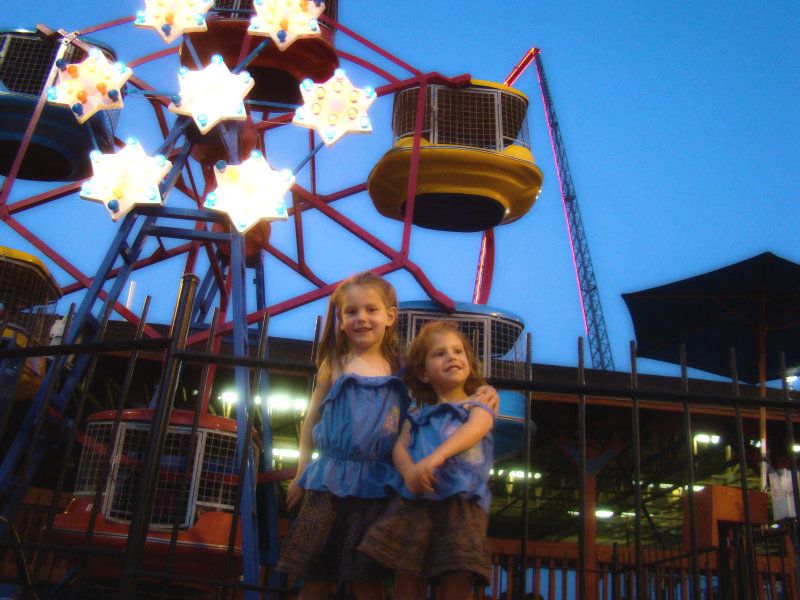 and then we ate at Andy's frozen custard.
andy's is the place to be at 10 p.m. in branson. it was busy! so we sat on the curb.
and then i took the girls to this perfect little grassy spot and they ran and ran and played ring around the rosie and it was such a great summer night!