so we were supposed to have a "cousin" party on wed., but we ended up postponing it to today because of the snow storm we got tuesday night.
looks like it will be snowing tonight as well. bummer.
but on wed. night we went ahead and had gg elsberry come over to help us celebrate sweet lil ash.
and i was there too.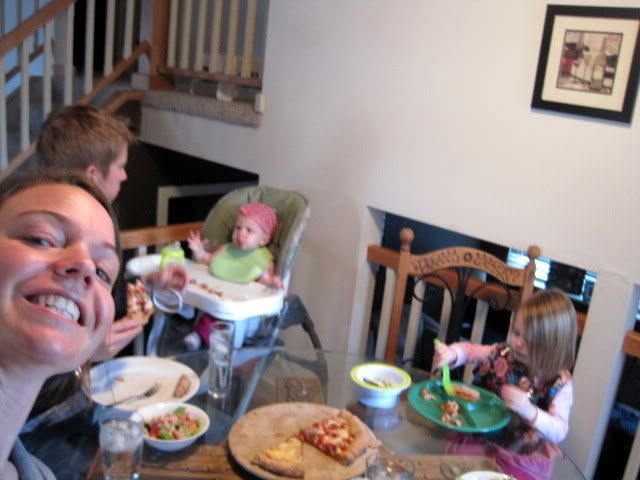 mmmmm homemade pizza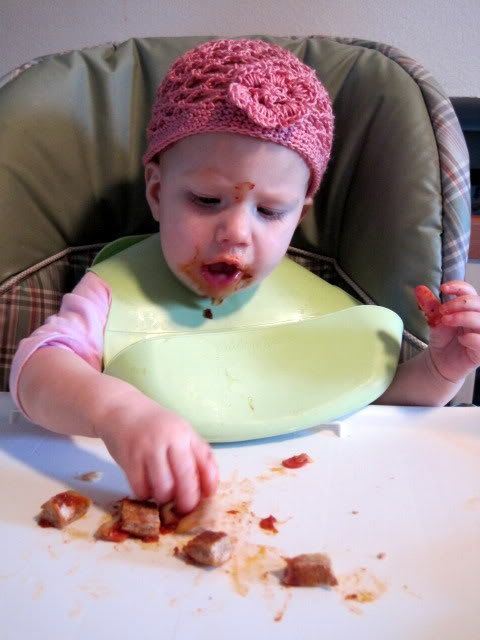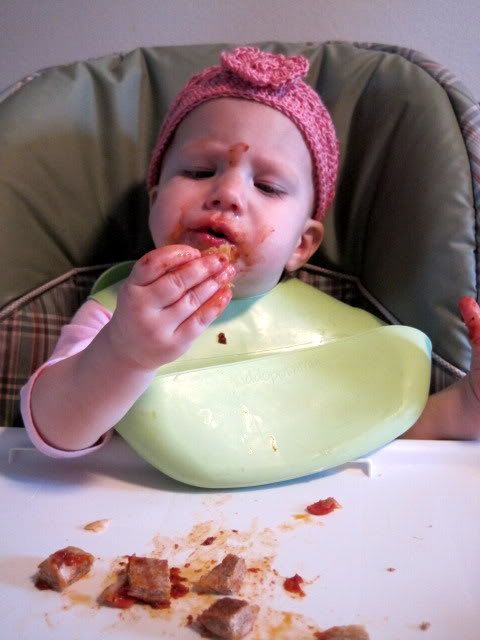 and then avery helped frost her sisters cupcake.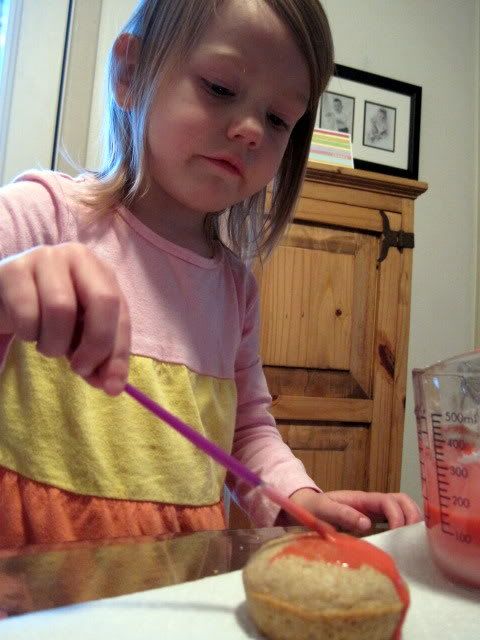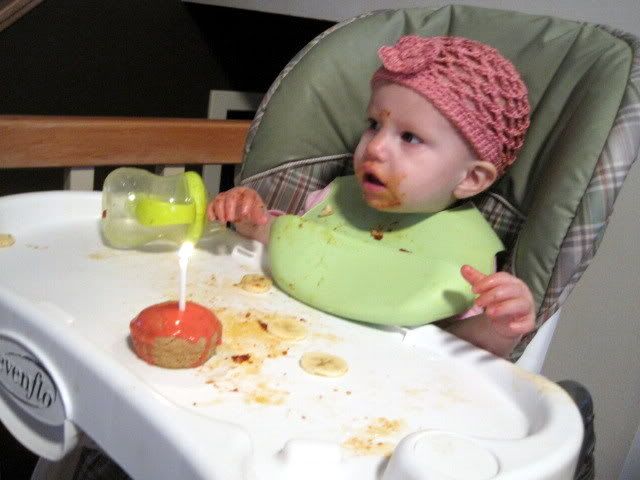 she may have been slightly scared of the flame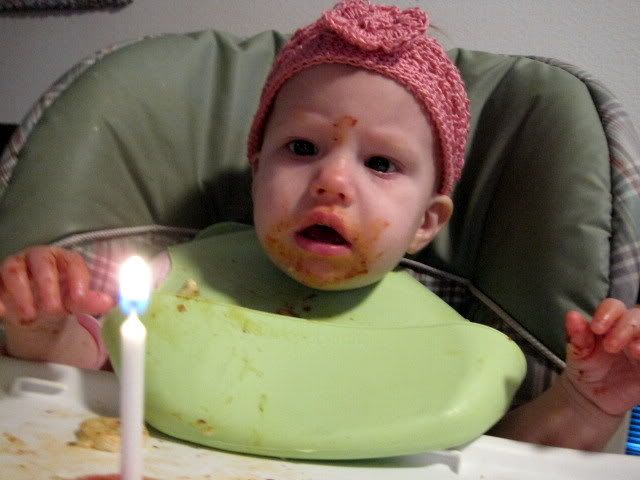 they were whole wheat cupcakes and sorta gross if you ask me, but she devoured it :)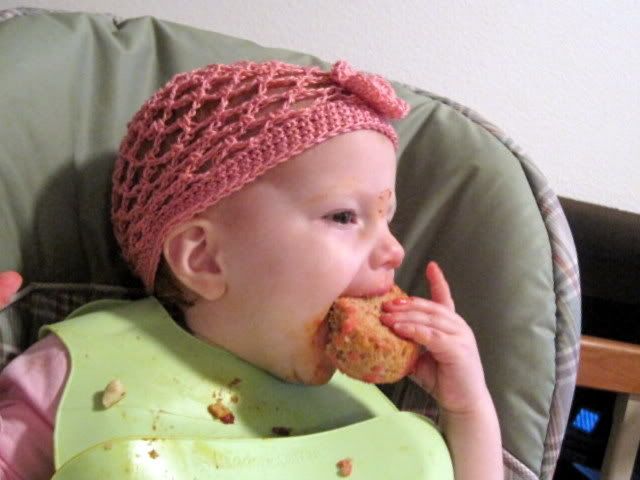 and gg had a present for both of the girls to open together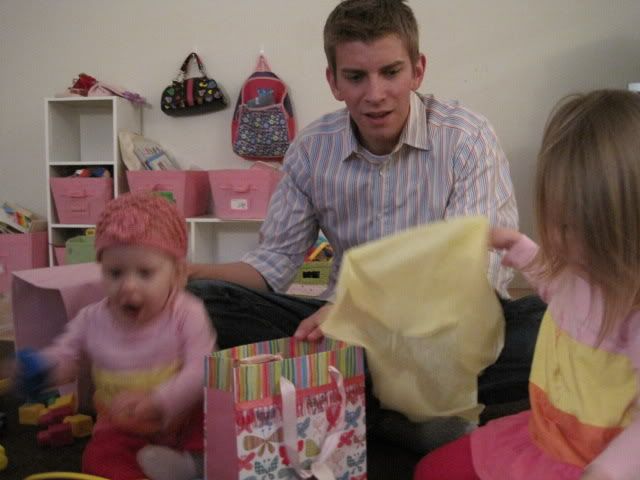 veggie tales :)
"thanks gg"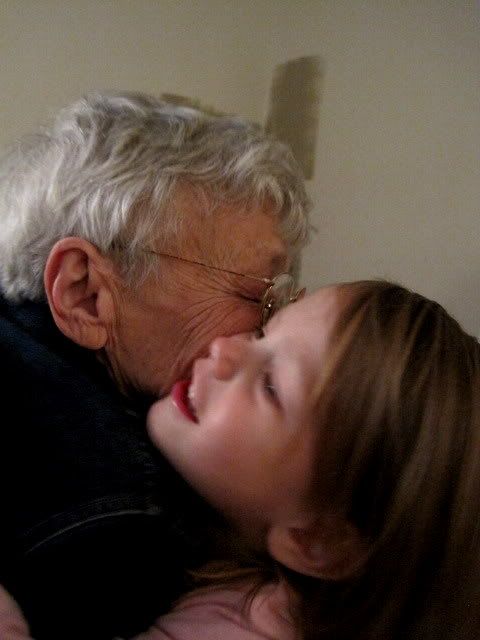 okay. off to get ready for the cousin party tonight. i've got approximately one hour before little girls start waking up.