we weren't able to frolick around the backyard and roast our "dogs" over the fire pit like i had hoped....but we did have a blast.
see all of the "houle" cousins? there's 7 all together.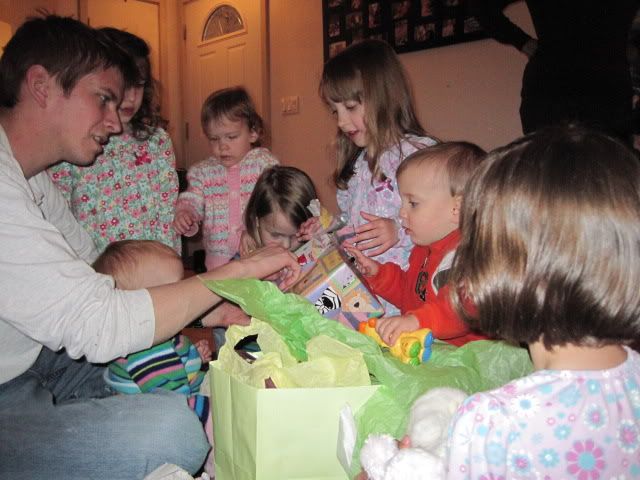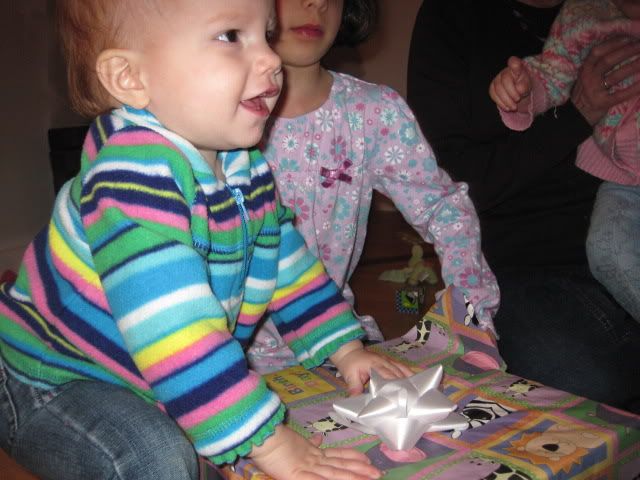 precious birthday girl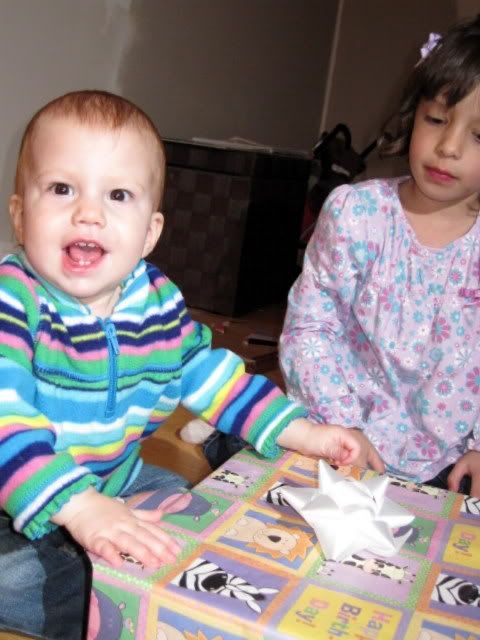 angel food cake, strawberries and whipped cream.....(should i feel bad that she didn't have a legit cake for her 1 year party?)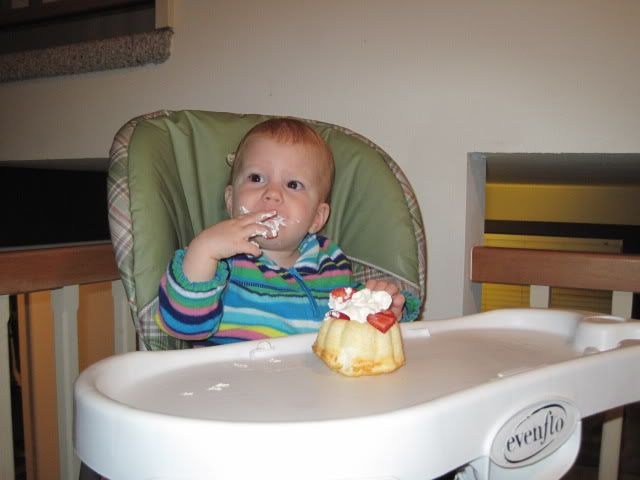 love this face she makes!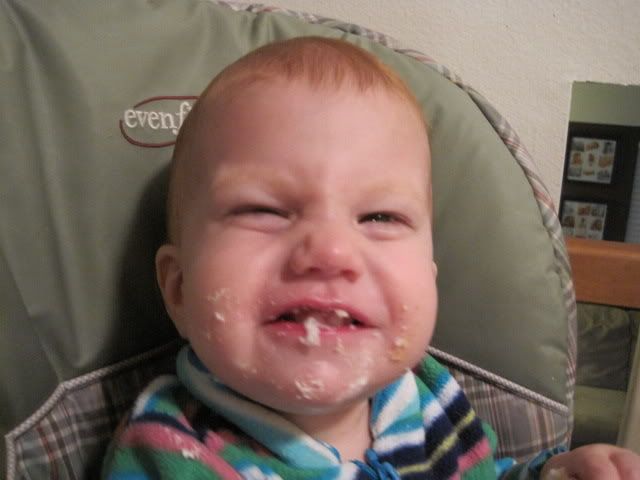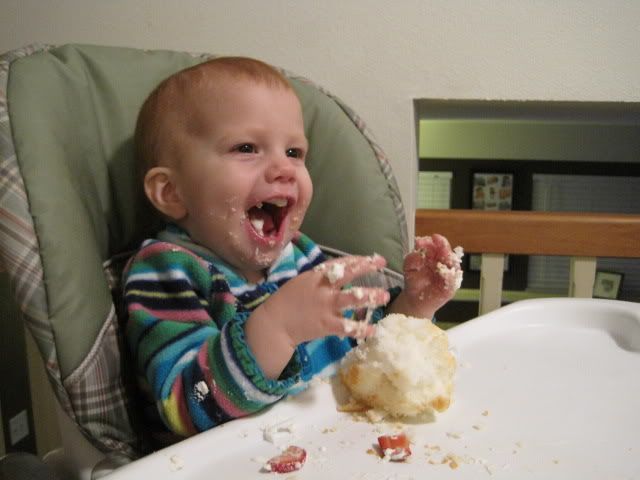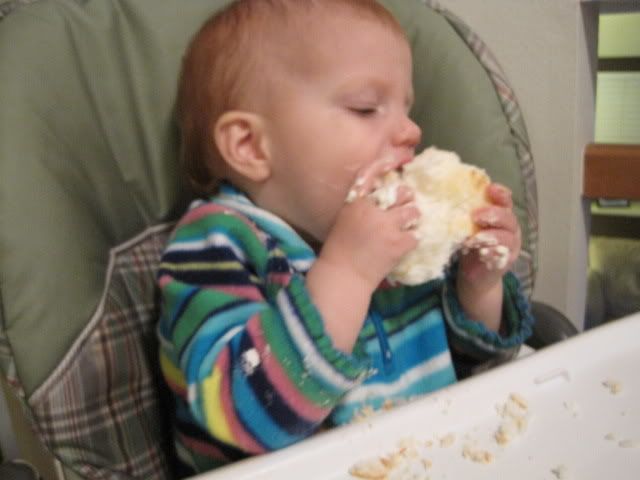 man...there's been LOTS of birthday posts around here....grandmas and friends and babies turning 1....oh my.