man the last two days have been full and fun and WARM. hooray :) both girls seem to be completely over whatever it was that plagued our house and i am so grateful.
tonight we took aves out on her postponed birthday date. red robin was the choice today.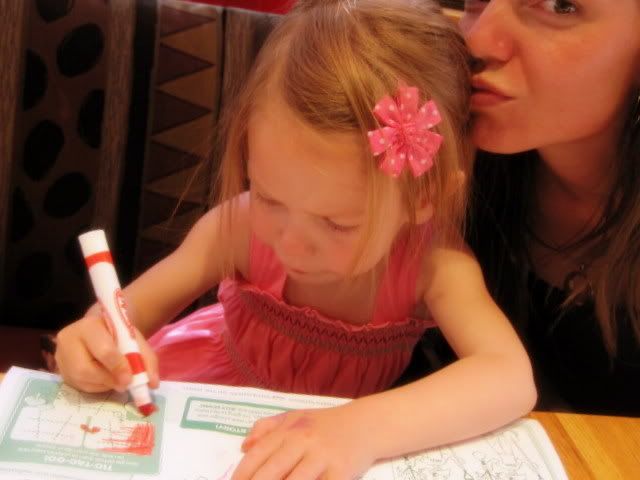 daddy and avery colored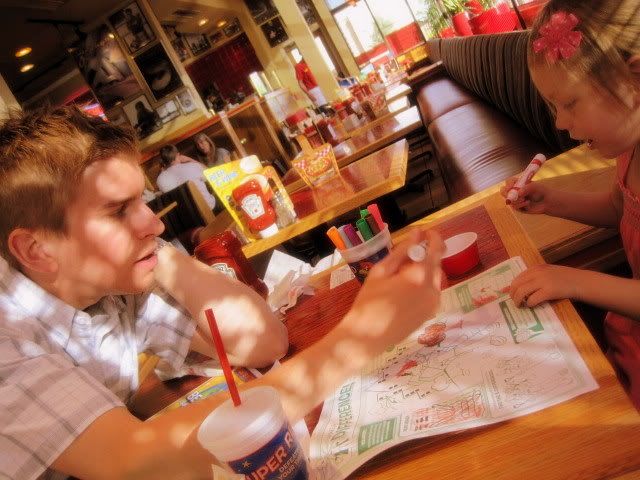 and i couldn't get food in front of this one quick enough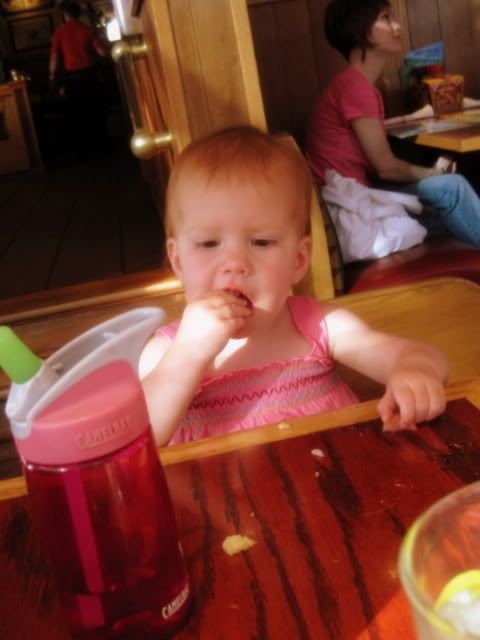 then we suprised the bday girl with a trip to REI to pick out her very first bike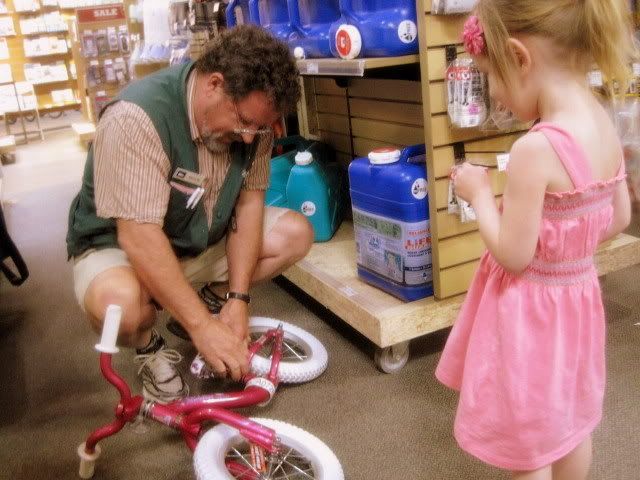 have you seen these things? no pedals. supposed to help them with balance so they learn to ride a bike with no training wheels.....hmmmm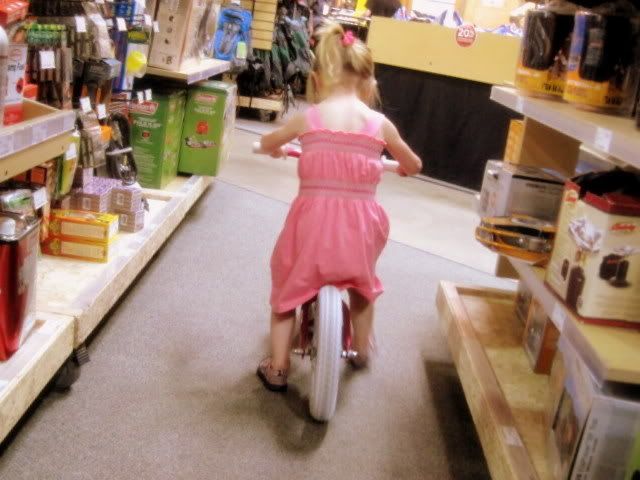 she loves it. we took her to a parking lot and let her ride.

so, so happy her fever is gone.
what a beautiful evening.