do you remember my who i am #2 post?
remember i talked a lot about these girls?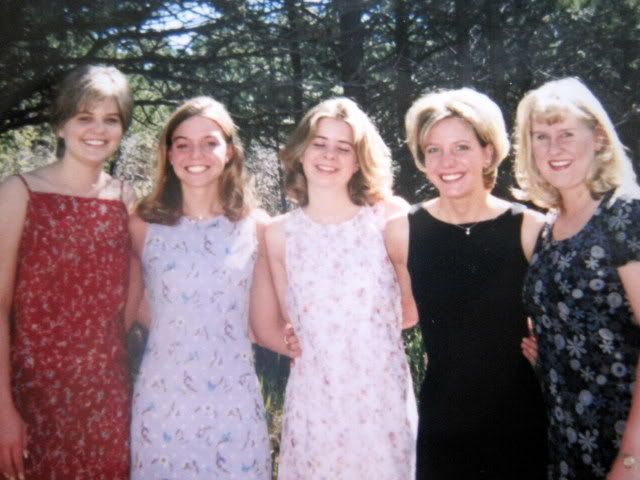 well...joy (she's the one in the black) she is now a mama of two boys and is in the process of adopting a little girl from ethiopia. i know. cool.
her husband is making a cd called "bringing home beautiful" don't you just LOVE that name? i do. the proceeds will go to their adoption. i'll for sure let you know when it's available.
they are also doing a HUGE garage sale here in colorado! joy lives in arkansas, but her mom is doing this for her here in her home town. and the best part is....joy gets to come home for it!
i can't wait to see her and i'm praying hard that this garage sale gets them a little bit closer to bringing home beautiful!
here is an add on craigslist for the sale. would love for you guys to come check it out!
A beautiful baby girl is being adopted from Ethiopia. All proceeds from this garage sale will help to bring her home. Great household items, picture frames, lamps, jewelry, toys, clothing, etc....too much to name, but you are sure to find something you love! Take some time this Memorial Day weekend (friday and saturday) to find a treasure, enjoy a cup of coffee, and join our family in bringing home Beautiful. Doors open at 7am.
Location: 1560 Deer Creek Rd. Monument, 80132


you can read more about joy, seth, oliver, sullivan and baby girl HERE.