we've had a great time here in topeka kansas. last night when we got in, we met up with ed, sharon and gg velma for a father's day dinner. the girls found a patch of clovers.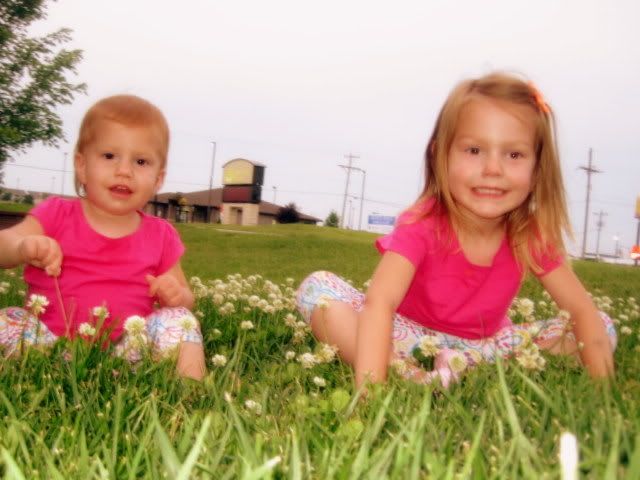 then we found a frozen custard stand and they had the perfect size bench for my munchkins.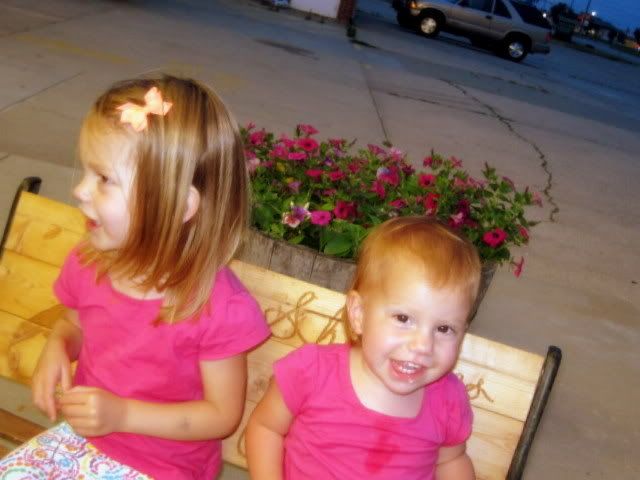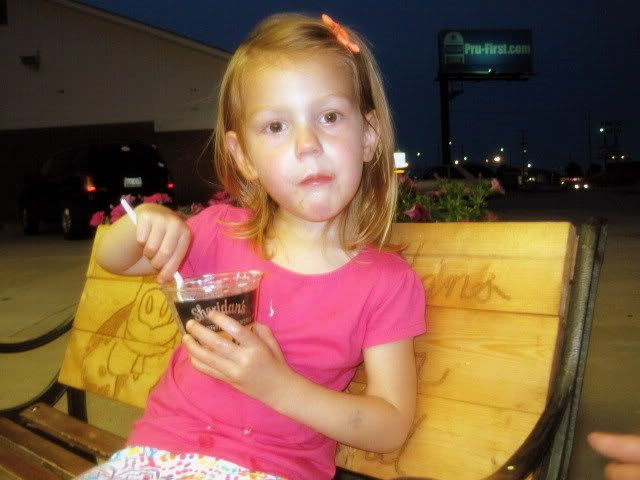 and avery helped uncle ed order a "puppy cone" to take home to bubba
it's hot here. hot and humid. feels like vacation.
man, we get spoiled in colorado....cool evenings, no bugs.
tomorrow we make the final trek down to table rock lake.