first day of vbb today. it went great. i do love worshipping with a couple hundred kids. it's amazing.
aves had a rough start. had some fun in the stations i hear and then a rough end. hoping for a better day for her tomorrow. this is her first vbb ever. i've been doing these things for like 9 years and i can't believe she gets to be apart of this very close to my heart event.
here is one of avery's teachers ms. lisa. she held my babe A LOT today.... look at that face. doesn't it just scream "i love vbb"
(i had ellen go in and snap a few pics....did NOT want her to see me)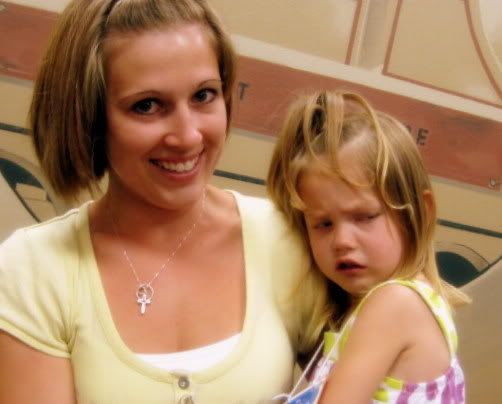 all of the little preschoolers in avery's group worshiping their hearts out...you know, except for aves.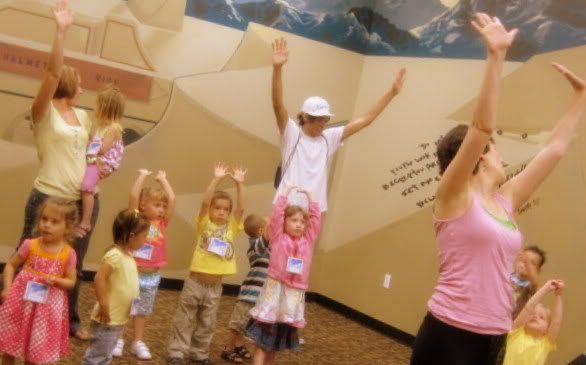 and here we have lucas goad. ellen took a picture of him and told him i was going to put it on the blog....be mad at your mom luke, it's not my fault.
i'll take more pictures of the vbb fabulousness tomorrow. we've got the up house (well a smaller version, but still...amazing) and we've got a paper mache kevin. and lots of blue sky and clouds and balloons! it's awesome.
and here are the first of the pics of matt and rocio's wedding weekend.
dave snapped this pic on the bus out to the terminal. nice belly shot, don't ya think?
poor little ash. thankfully that green bib caught most of the you know what.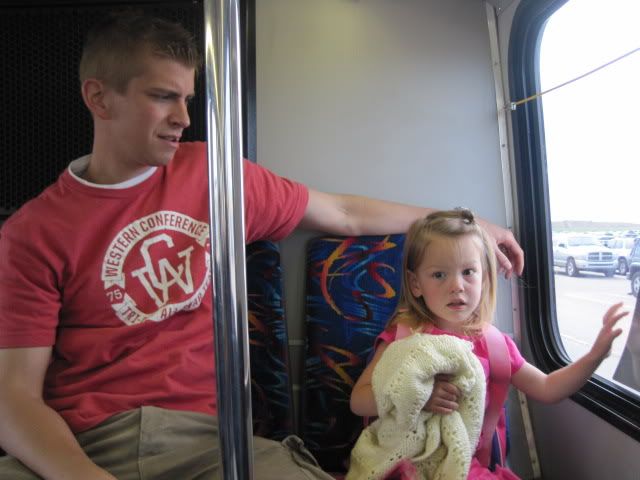 and here we are on the plane. i stood up for awhile to calm ash down.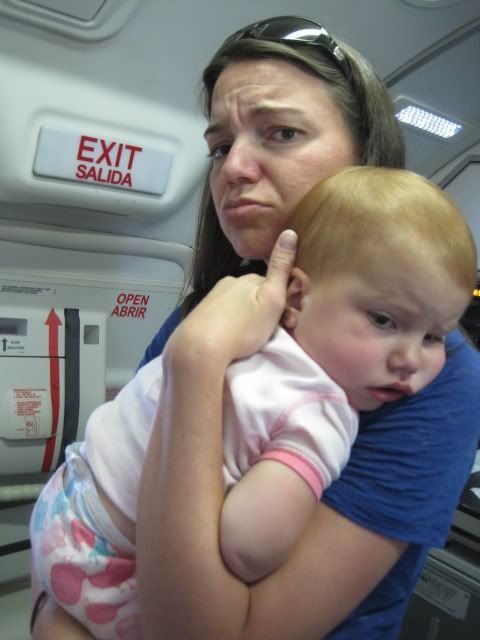 she slept A LOT of that flight. woke up twice to throw up.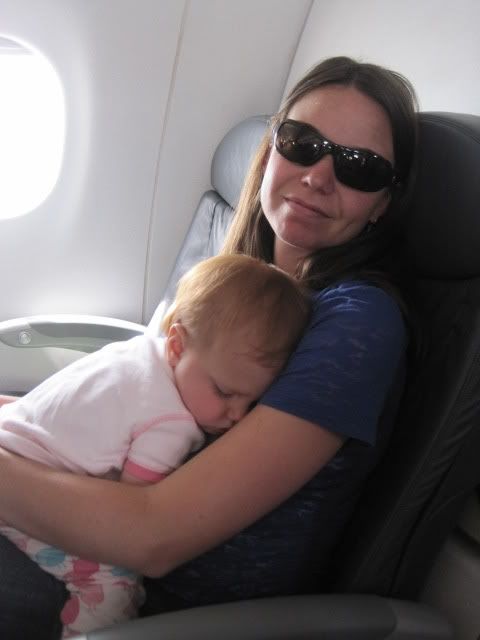 avery in her movie trance