tried to snap a few pictures from the stage this morning at vbb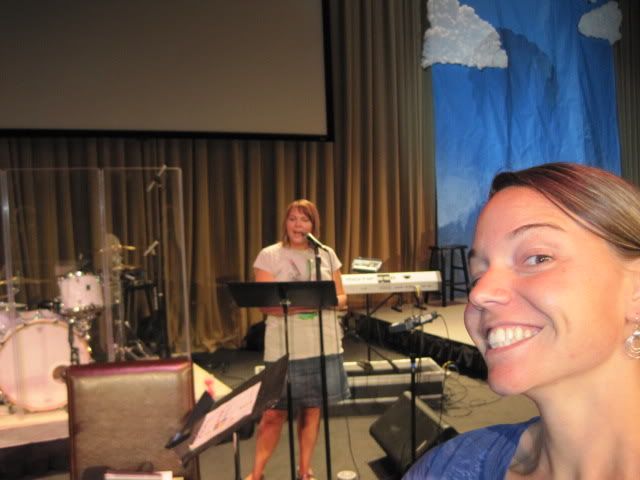 here's the 4th and 5th grade worship team gearing up for "second session"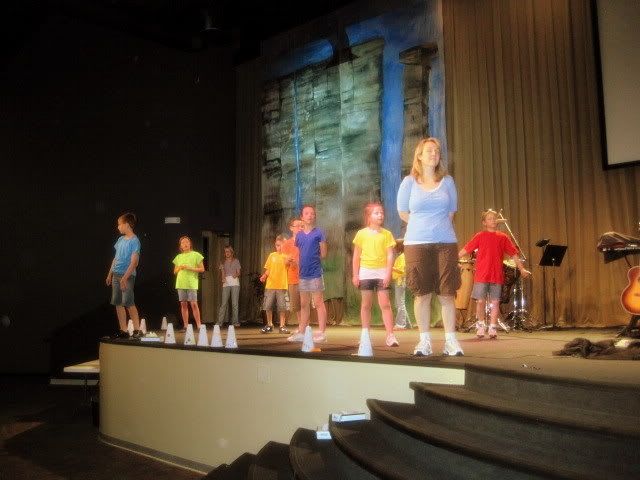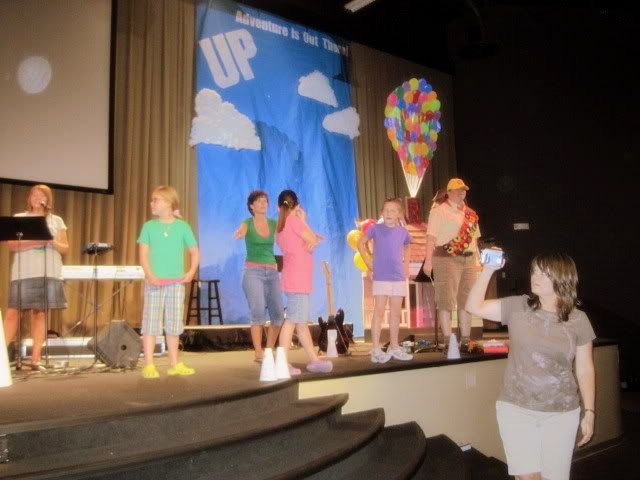 and fike and dana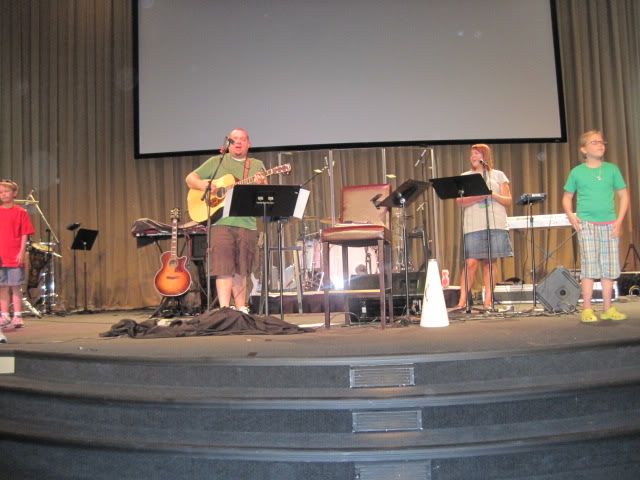 the kids trickling in from their stations
oh man...i like that other picture with just my face, thank you very much.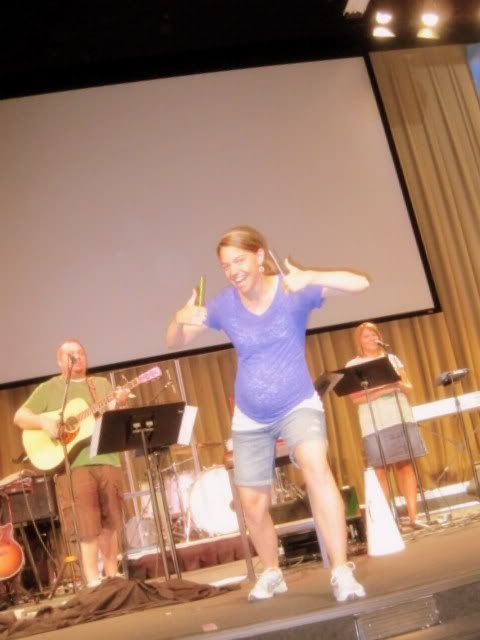 the amazing UP house. carrie donaldson is SUPER talented!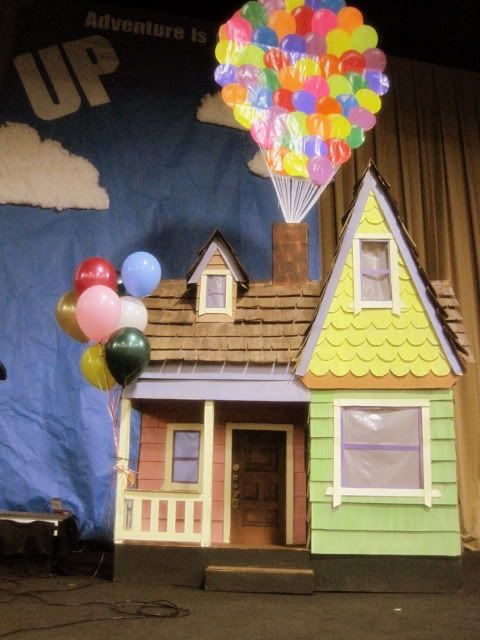 and kevin. avery wants to pet kevin every morning right when we get there. another carrie donaldson masterpiece.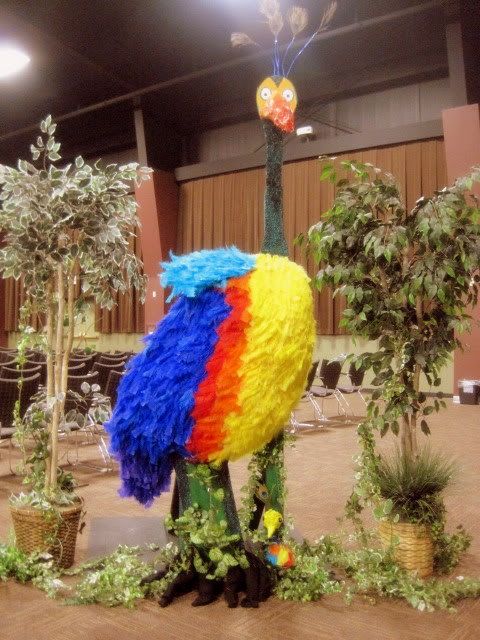 our very own "russell" and "mr. fredrickson"
and look who decided vbb isn't so bad?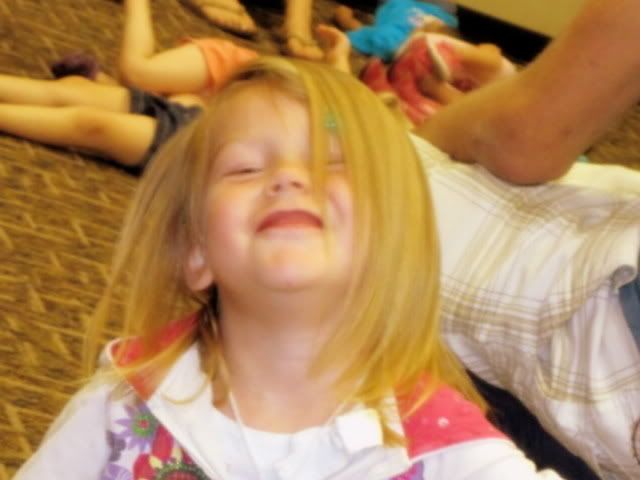 ellen got a couple of shy smiles out of her today :)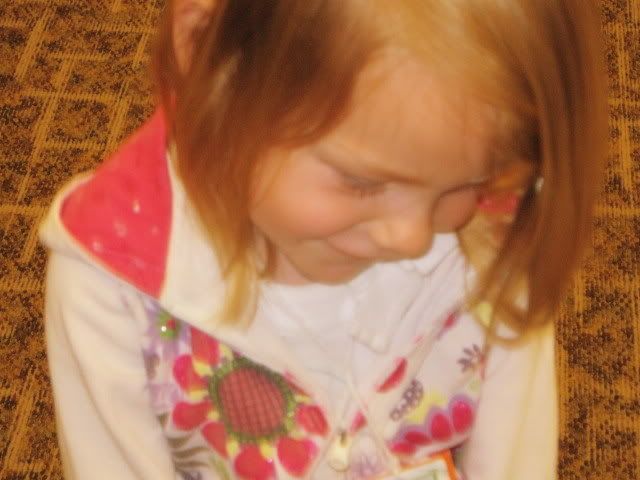 and a silly pose with leader lucas
2 days down. 2 to go.
oh vbb. you come and excite and exhaust me all at the same time.