i think that manicotti that christy stuck in my fridge is going to feed us for like 3 days. it's SO good and she made a ton of it. i love her.
working on my blog book for 2008. yikes! has anyone used blog2print? i was perusing around blurb and booksmart and got super frustrated with the formatting....is it worth it to use blurb? does anyone know the quality of blog2print? i can't really change anything about the layouts and such, but it got all my posts in and i can basically just hit "print" and they'll send it to me.....hmmmm.
wanna try to get the rest of my pictures up from july and matt and rocio's visit. i better get it done before it's time to post pictures of a sweet newborn. can't wait!
the night before we starting hanging with my bro and his new wife we had the best little family night....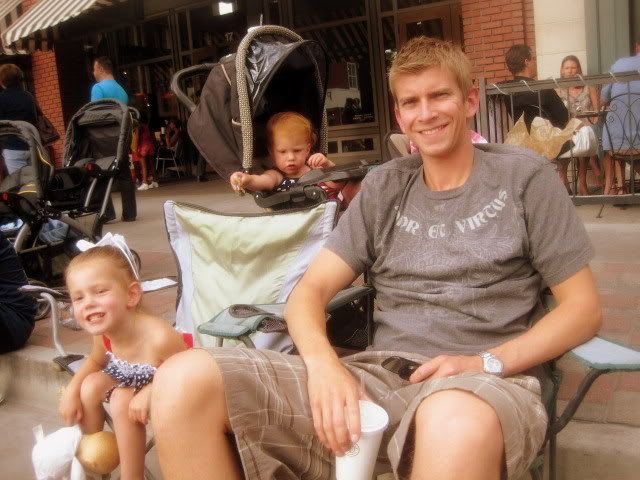 we took the girls to the rodeo parade downtown.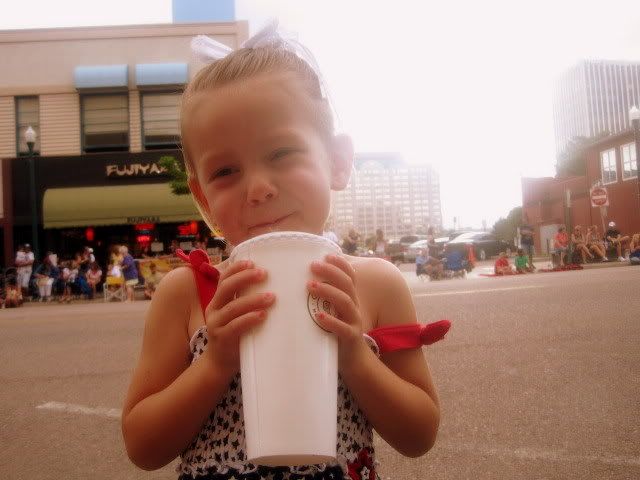 we got chipotle and and great spots.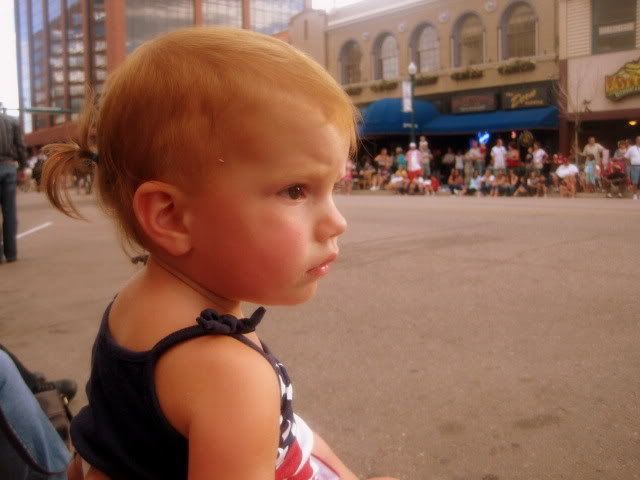 the girls loved seeing all of the horses and cheerleaders.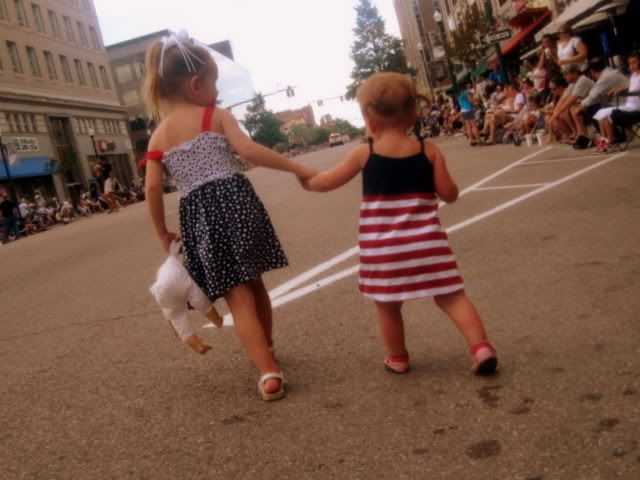 avery was excited about all the flyers that people were giving to her.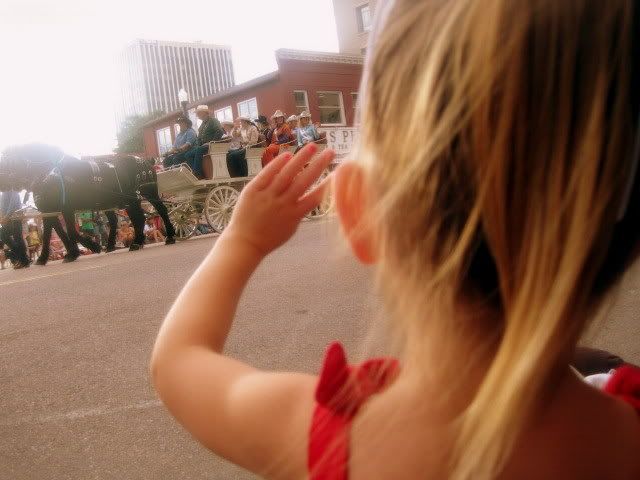 they each got a little american flag too.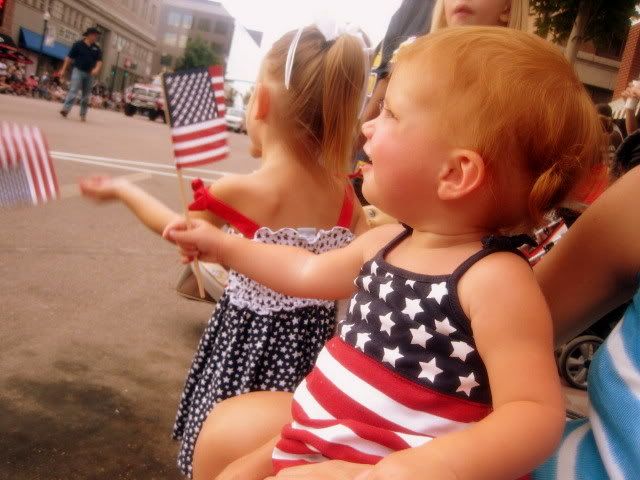 fun, fun....and FREE!
loved it