we set up the birthing pool today.
the girls thought it was a great place to read books.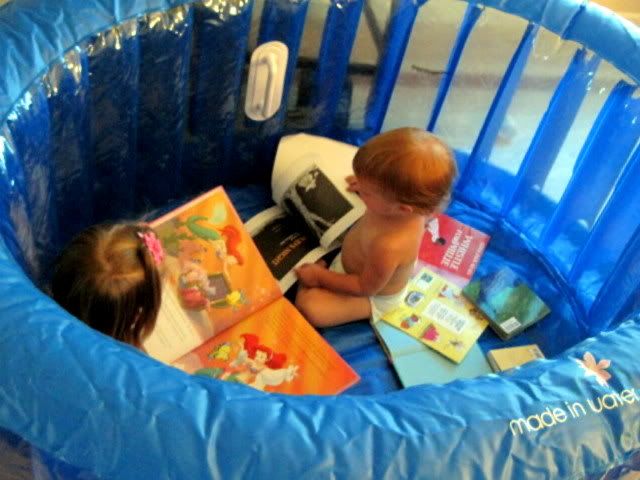 i think it's a great place to have a baby.
let's hope it doesn't gather too much dust before i can finally utter the words "babe, i think you should fill up the pool"
i have yet to make it all the way to my due date, but it's looking like this pregnancy will be the one.
(you know, unless i give birth in about 2 hours)