actually, i'm not.
our neighbors invited us to the st. patrick's parade downtown. i forgot to check the email she sent letting us know which cross street she'd be at and figured we'd just park at dave's office and try to find them. yeah. not a good idea. we never saw them! and they ended up doing cool things like bounce houses and such. we totally missed out. sorry kim!
but conor and megan did decide to join the party.
i love this picture. avery's wings. megan's tummy. she's due in 6 weeks with a sweet baby girl. they won't tell us her name. we're kind of mad at them for that.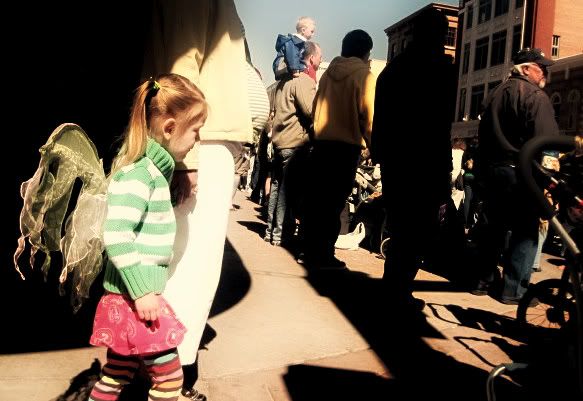 conor held avery and made her laugh the whole time.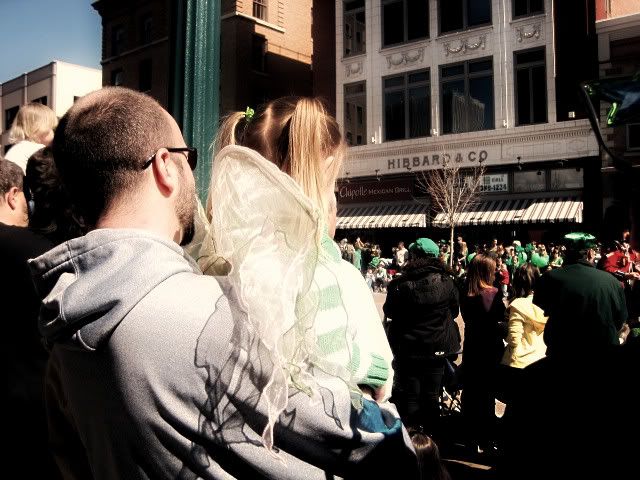 ashton is stoic in a crowd. but she has legit pigtails now. and she's holding her daddy's ear.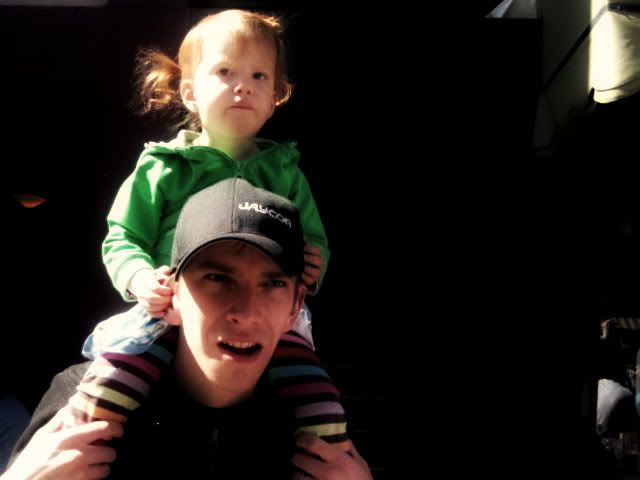 ian rocked his green sweater from aunt kayla.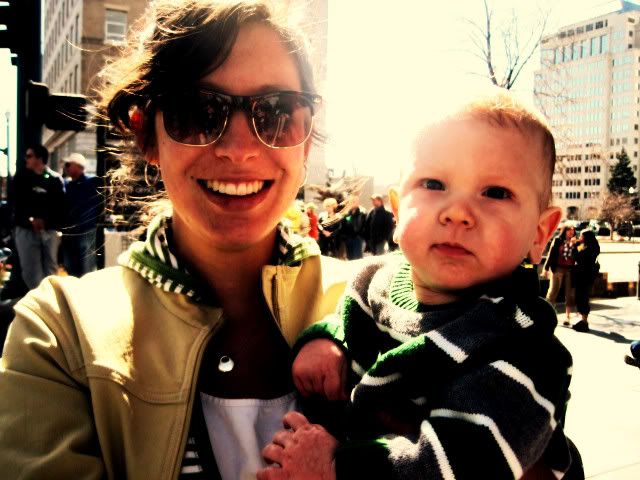 i love him. i don't love all of my wrinkles. 30 is swiftly approaching.