circle time.
show and teach ash.
numbers. she did a couple of pages in her kumon book. we love those books! when she finishes a book she gets to pick out ice cream for a family ice cream party (from aunt erin). she did a couple of horizon math work pages.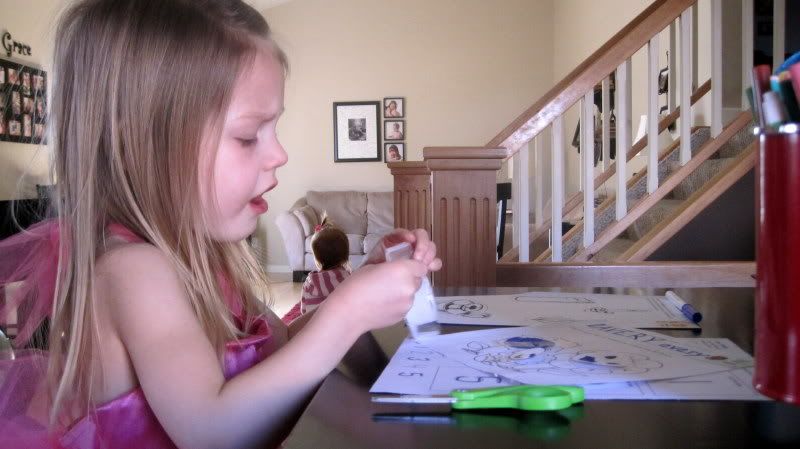 life skills. this is basically our "miscellaneous" subject. today we replaced all of our hearts on the bulletin boards with shamrocks (st. patricks day) and pictures of john baptizing Jesus (lent)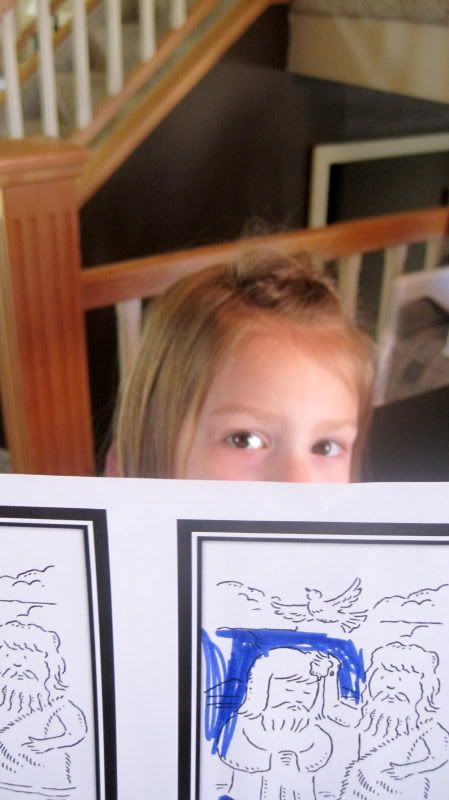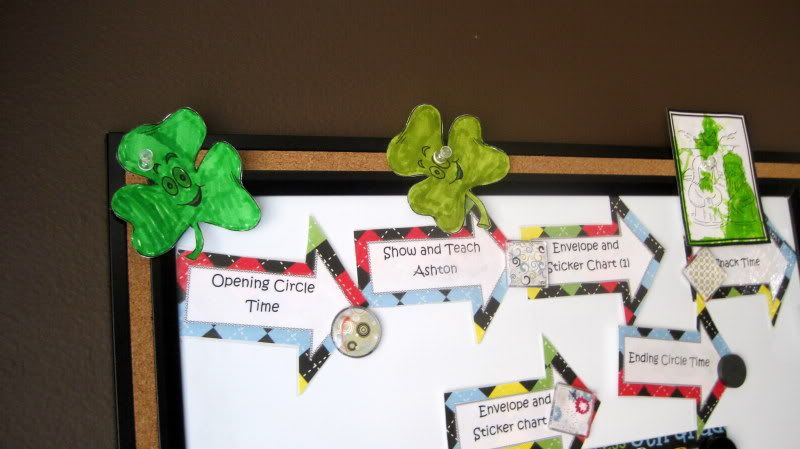 reading comprehesion. my planning calendar read "go to the library and read books on st. patrick's day", but considering it was park tempertures out there, i ended up printed out some info on the good 'ol saint and we headed to the park to read and play there.