ian loves that his jump-a-ma-jig can be outside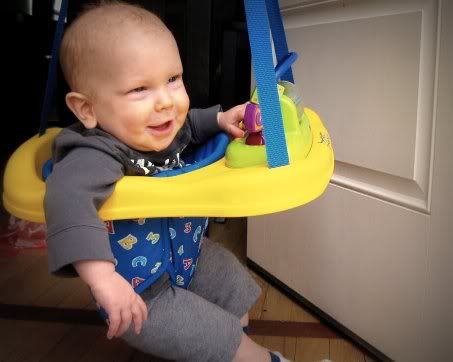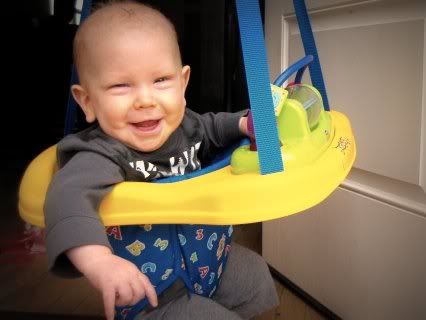 his sisters love it too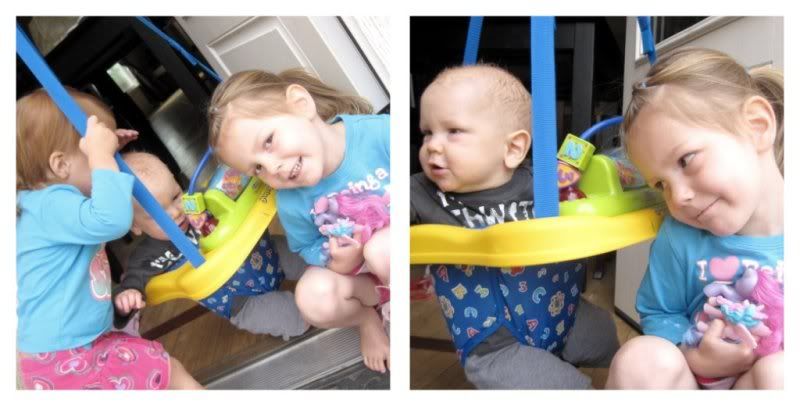 we did crosses the same way we did the jelly bean jars. so easy and such a big hit with these guys. avery spent A LOT of time on hers and then asked "mom, can i take 5 pictures of my cross?" and i let her.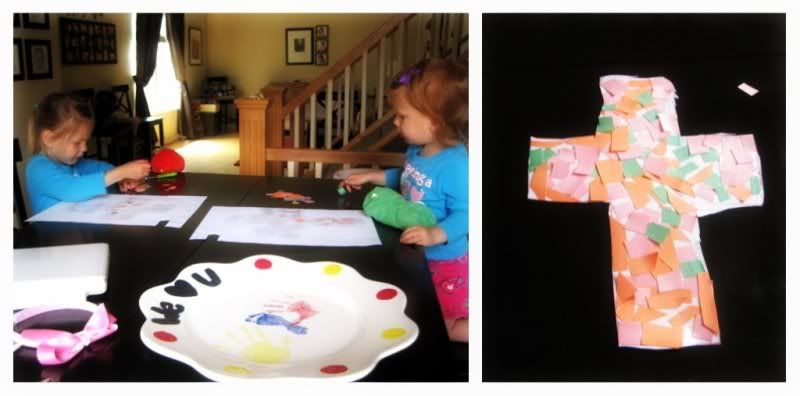 it was so beautiful monday morning and we did our circle time (bible/prayer) outside. after we were done, i ran inside to grab avery's worksheets and this is what i found when i made it back outside.
i was thankful to snap these before she noticed me.
that's the Jesus Story Book Bible.
and she sat there next to her little swaddled bear and "read" for about 20 minutes.
greatest moment of the week thus far.