vbb 2011 is over.
this morning, lots of families showed up to find out just how incredible it is to worship right along side their kiddos. they talked and prayed together.....as families. very, very cool.
i love these women.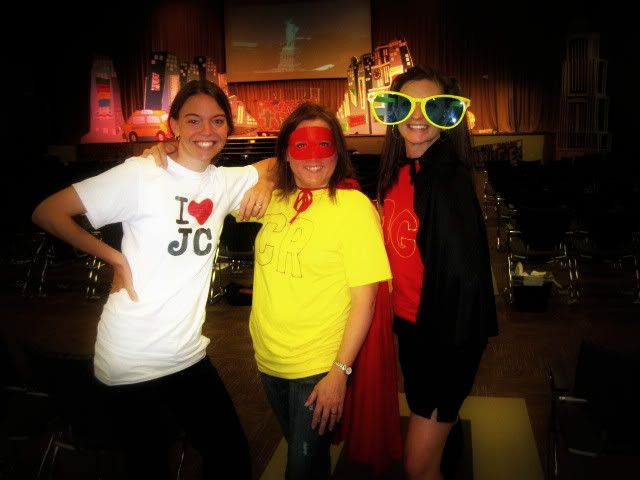 more pictures later, right now we're headed off to a murder mystery dinner set in the 1920's for our friend gigi's birthday. i'm sitting here with a black netted hat on my head and a bun in my hair. it's a good look :)
and fedora's look real good on dave.