it was weird, but fabulous, to have a van full of adults last night.
we hit up a little crepe place in manitou and then wandered around the penny arcade for a bit.
ben's girl is super fly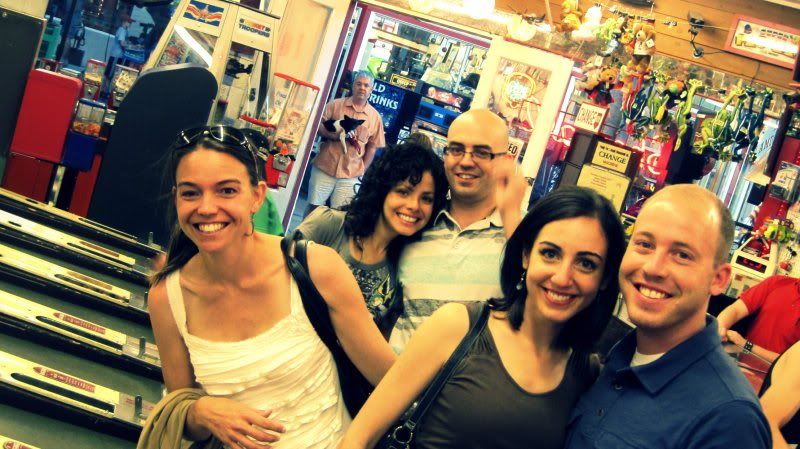 my brother and dave were playing a 1o cent old school soccer game that went on for like 10 minutes. after remarking on how long the game was lasting, matt says "what great value!"
hahaha. gotta love the way his stewardship mind works :)
we're packing in the fun this week.
the zoo today.
pirates cove tomorrow.
my kids are in heaven.