look who was in my car on the way to the rehearsal?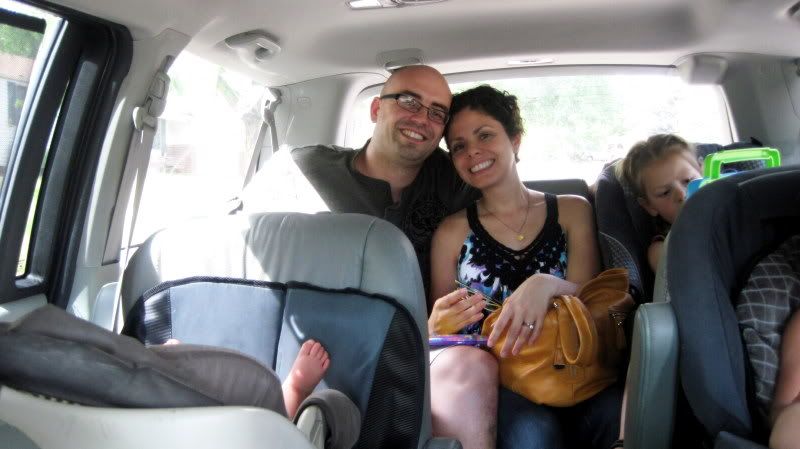 girls did great last night.
hanging out with grandpa and his ipod touch before it was their turn to practice.
they made it down just fine, we'll see how they do today when the sanctuary is packed :) i have candy to entice them both down the aisle.
my stellar cousin ben is good with babies.
he's officiating the wedding and today just happens to be my aunt and uncle's 40th wedding anniversary, so he'll help them renew their vows. cool. i'm going to be a mess this evening.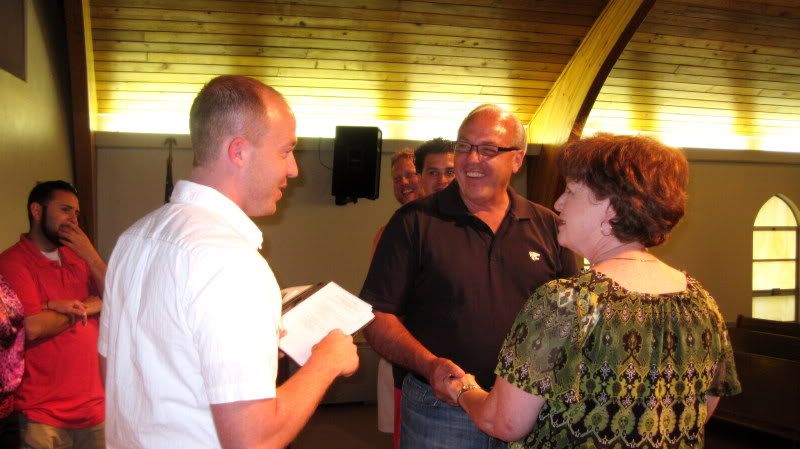 my beautiful cousin and her proud papa.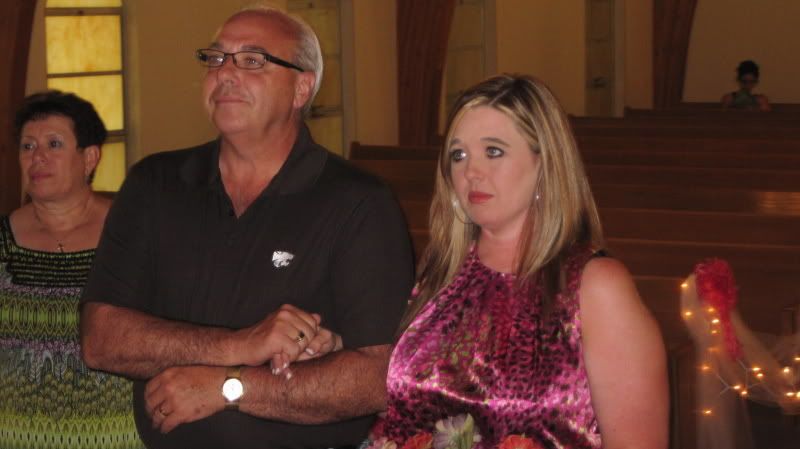 we had a little fun with kayla last night. here she is opening a bottle of champagne for the first time.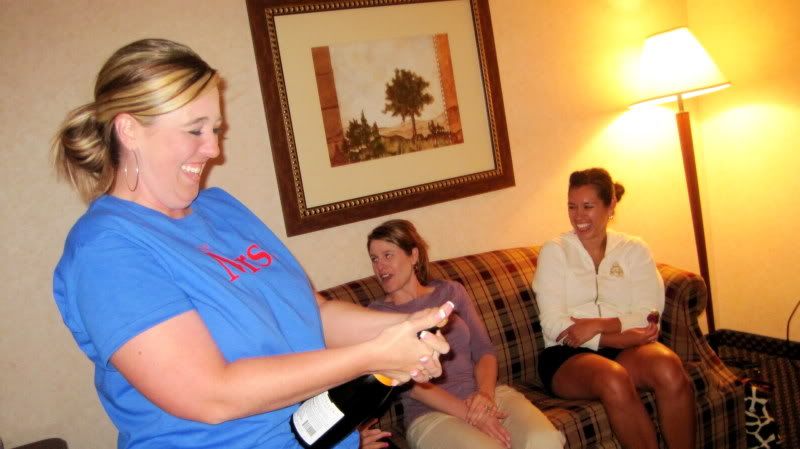 best friend and matron of honor, steph.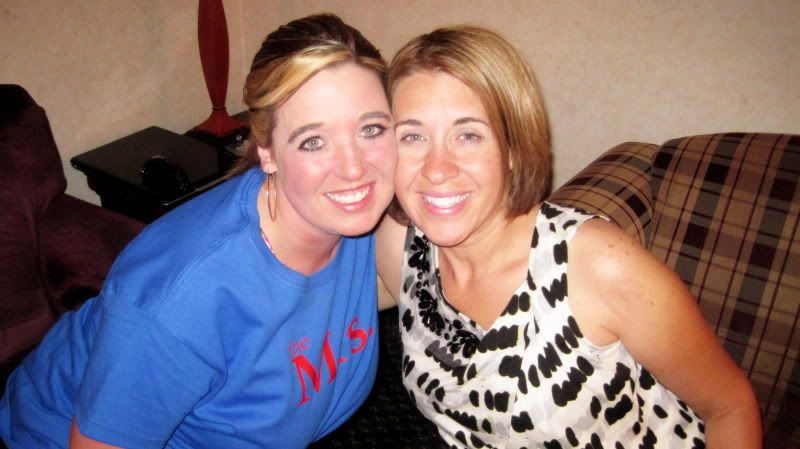 we really did have a precious, precious time last night. talking and laughing and "preparing" kayla. we prayed over her and luis, the day tomorrow, their marriage. fun and good and simple and elegant.
okay, jumping in the shower and heading to the church!