we had the newly weds over the other night for kayla's birthday.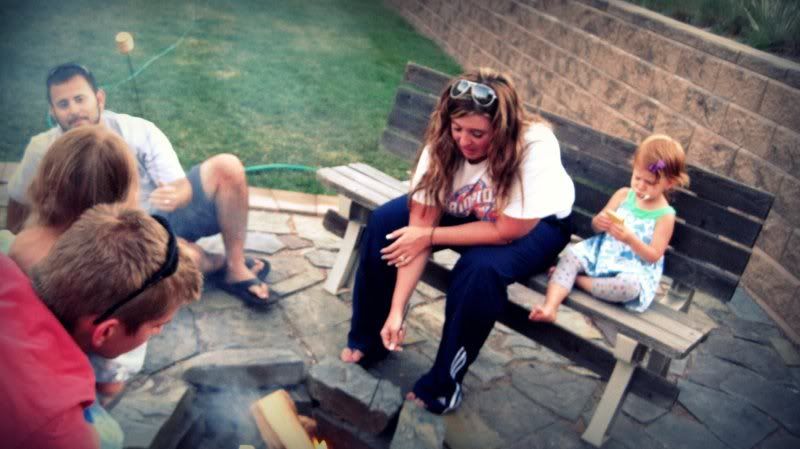 to celebrate we made smores.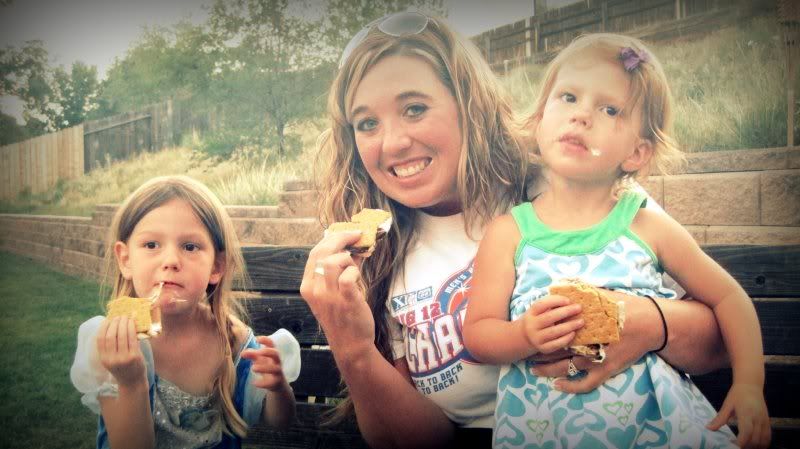 ashton's a banged up little mess. she took a face full of driveway last week :(
and here we have a random picture of a cute baby.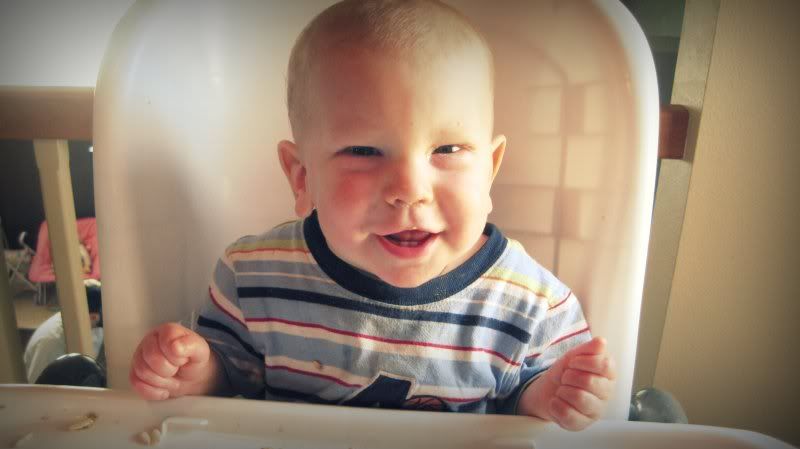 after the kids were asleep, we played back alley, a card game that ben, kayla, matt and i grew up on. fun!