today was our LAST session of soccer camp! i really was proud of the kids; they all said their verse today! colossians 3:23 whatever you do, work at it with all of your heart. just like you are working for God!
i cannot believe it's the middle of august. there is definitely the excitement of fall and routine in the air. i spent a lot of yesterday afternoon planning out what our schedule will look like starting in september. i love making schedules. that makes me feel kind of nerdy, but it's true :)
--------------------------------------------------------------------------------------------
here are some more pictures from last weeks vacation. wednesday we loaded everyone up and headed to lake michigan.
dave and i were super impressed with the white sands and real waves. i can't believe how much it felt like the ocean!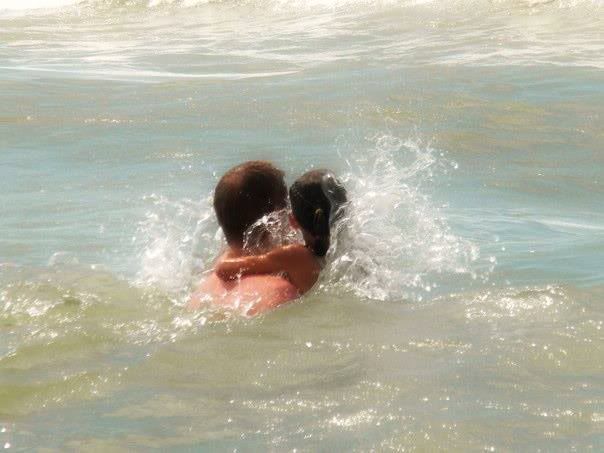 grandpa had a nice spot for viewing grandkids and snoozing on the beach.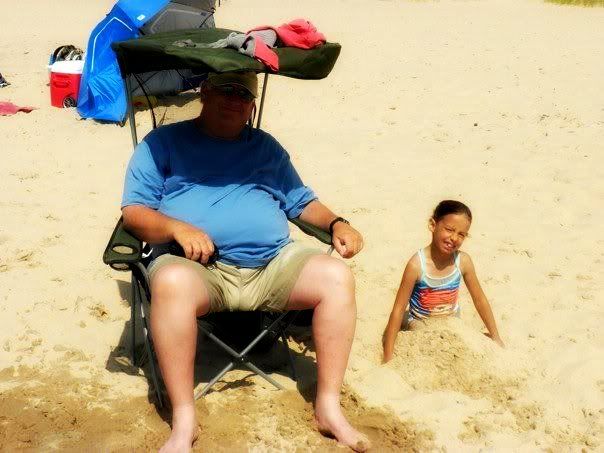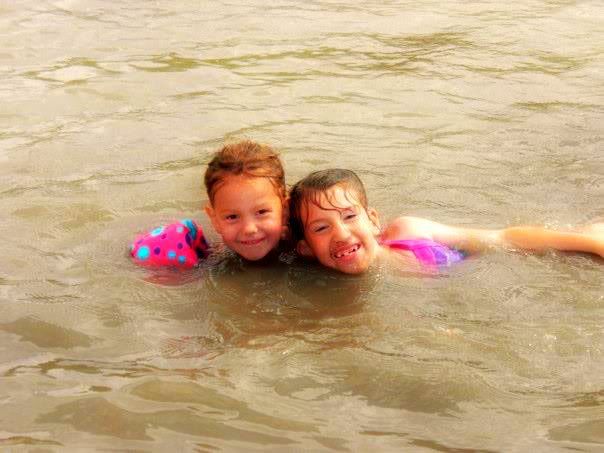 the daddy's took big girls out one at a time.
dave and i got to go out together to play in the waves and we had a blast. as we were floating and diving and bobbing out there, i just kept thinking "i could do this for hours". i loved it and definitely want to go back.
we stayed til sunset and then loaded everyone up to make the 3 hour trek back to don and erin's. erin and i were in the back of one of the mini-vans just chatting away with a little sleeping chloe grace in between us. memory treasures.