well, i seriously thought i'd be blogging real time throughout our adventures in michigan.
but after full days of beach going, water parks and cousin time, we'd pile all of our kiddos in bed late and then spend time chatting til even later. chatting with erin trumped blogging every night :) love her.
here was our first night eating ice cream on their deck. too bad ian was too sleepy to make it into the picture.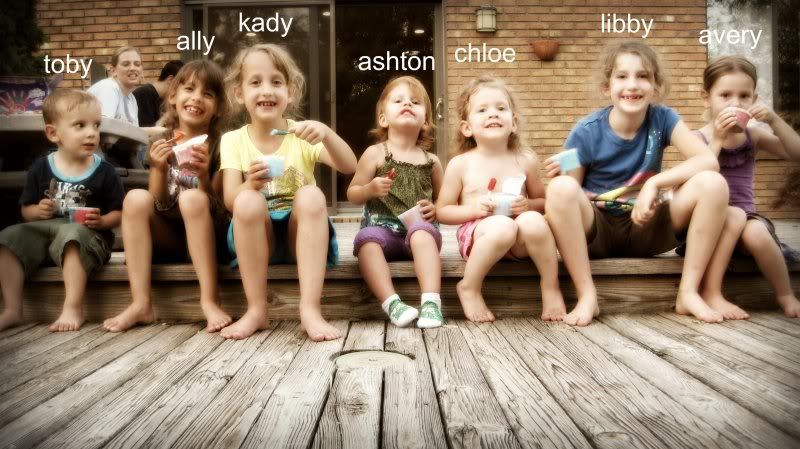 if you have kids and need a vacation. you should go visit erin and don.
they were ultra prepared for us.
car seats strapped securely in a rented mini van waiting for us at the airport.
a crib set up in our room.
and for as many breakfasts, lunches, and dinners we ate and for as many mouths as we had to feed, erin just kept bringing out the food. i don't even know where it all came from, but we never even had to go to the store while we were there. impressive.
lots more later.