one on one time with avery is a riot.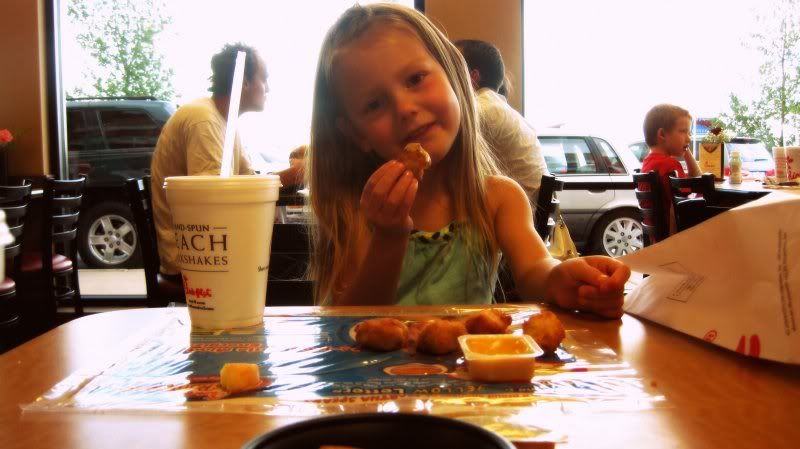 this girl. she slays me.
the same girl that has dave and i running up to each other giddily saying "did you hear what she just said? she is hilarious! did you see that? did you hear her song? how does she know that?" is the same girl that we run up to each other and say "i am out of patience...please take over."
she is so worth every ounce of discipline and nurturing she requires. this girl single handedly propels me toward Jesus more than anyone or anything in my life.
i want to love her well. i want to discipline her well. and the plain and simple, brutal reality is:
i can't do it. i am not equipped. i don't have what it takes.
my only chance at leading her to Him, is clinging to Him myself.
when i stop and think about how God is leading me as i parent her, it makes me wonder if i
really
believe that.
because if i
really
believed that God is leading me as i parent her, there would be relief, hope, my fears dissolved instantly.
how i want to believe that in my soul.
she is loving ian and ashton well these days. she is a rock star in her early reading program. the girl could let me read books to her for hours. she makes up songs all day long. they almost always include phrases like "thank you for dying" "glory in the highest" "thank you for loving me". she is serious about her coloring. she sits with paper and a pen and asks me how to spell words and then she writes them all out. her latest word that she asks to spell at least once a day is "microwave". she was a rock star at our family photo shoot today, obedient and smily.

latest and greatest avery story:

on the way to chick fil a she was writing out words in her car seat. right when we park, she says "mom, i think i'll give this to someone at chick fil a so they'll know that i can spell." "okay baby, you do that." as i'm getting everyone out of the car, a young kid comes out of the back of the building carrying trash to the trash can. avery sees her target. "hey! hey!." she yells walking toward the dumpster. "you can have this and i can spell". the kid looks at me, grabs the paper and walks back inside chick fil a. avery turns around beaming.
so many things to love about that girl. too many to count.