we headed over to good 'ol nancy luis park for ian's bday party.
this is kind of a weird picture, but avery had
just
prayed for our picnic and i wanted to remember it.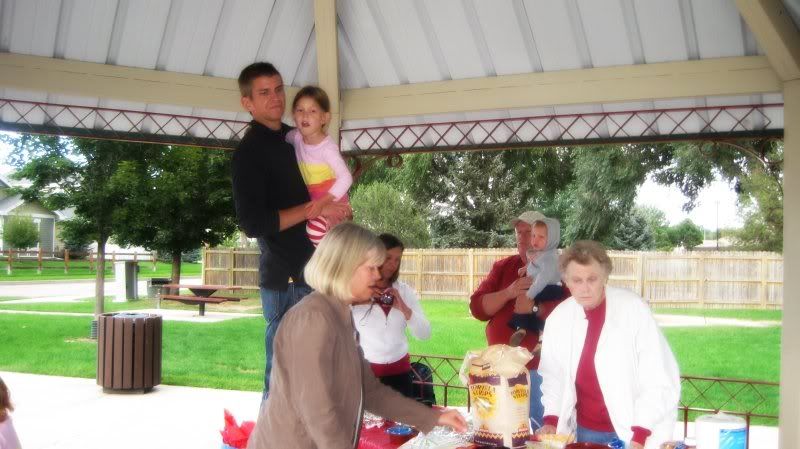 avery had her birthday party here when she turned one and when she turned two. she sat in that same little clip on high chair.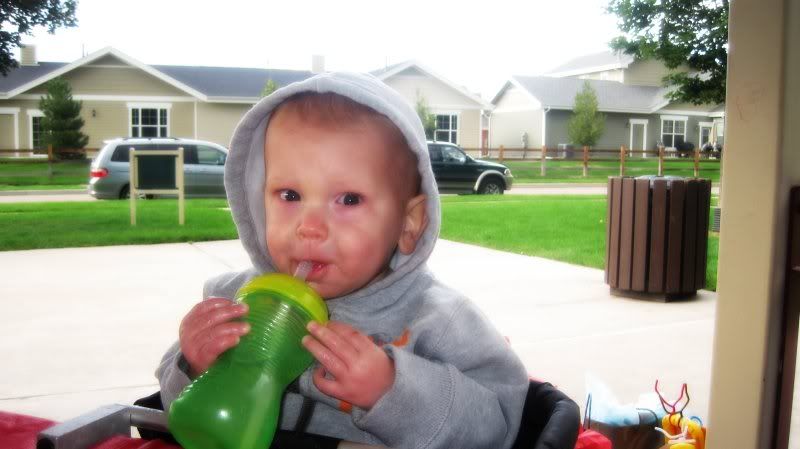 he just sort of played with his cupcake.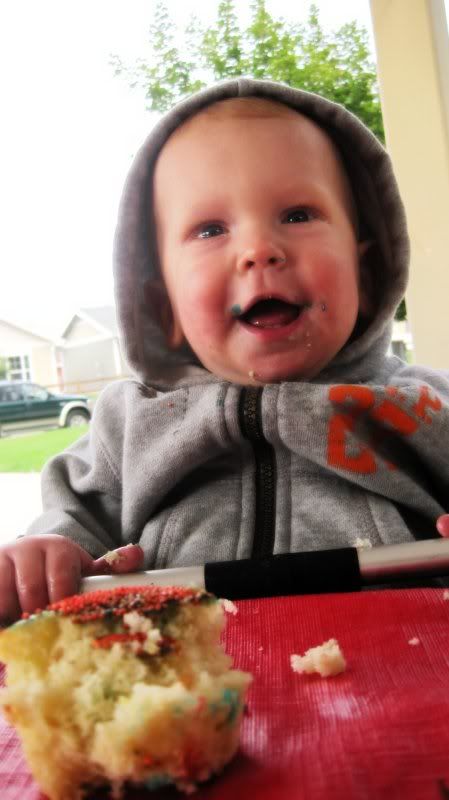 kayla and luis got him this amazing hat! it is ADORABLE :) luis has one just like it.