welp, there were two things i wanted avery to do outside of our house this fall:
awana and soccer.
we had a race with straws and feathers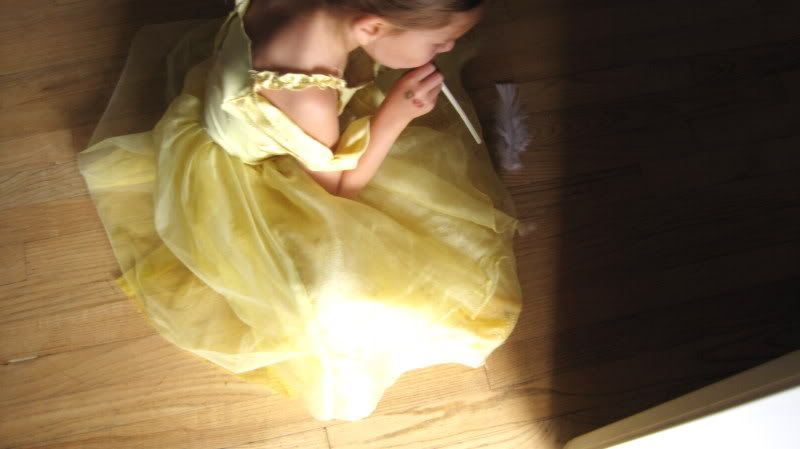 after the race, avery puts her feather inside of her straw, leaving just a small piece of feather sticking out. "this is like a paint brush" she says, "can we paint with them?"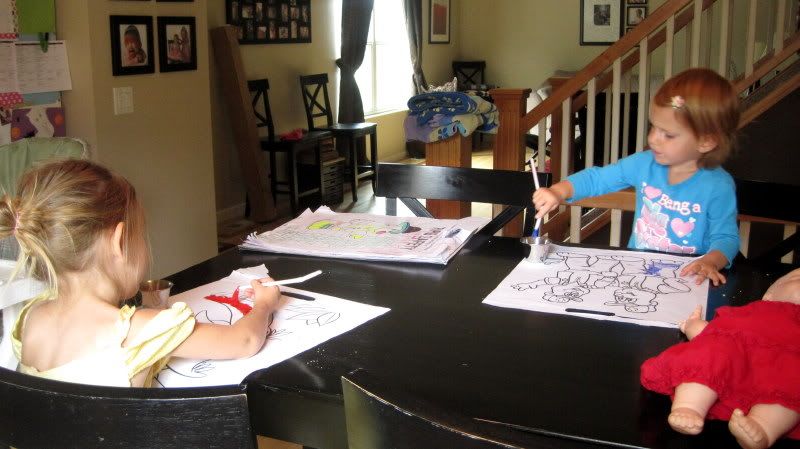 sure thing, girly.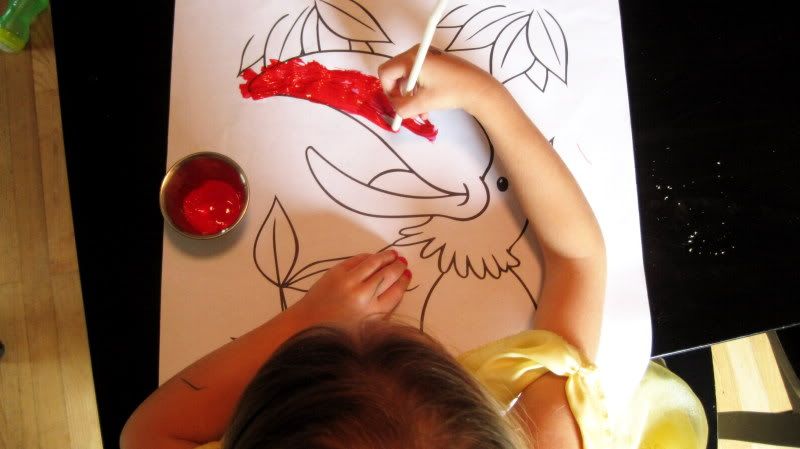 so both awana and soccer fall on the same night. 4:30-5:30 and 6:00-8:00.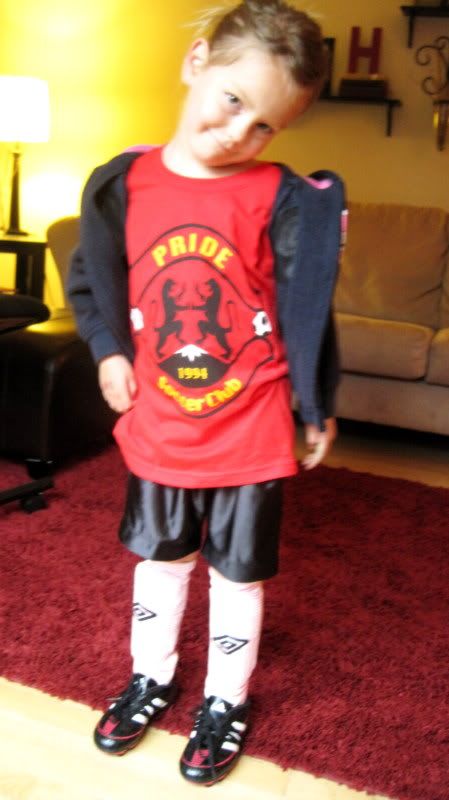 we had our first taste of that tonight and i'm exhausted.
i suppose the silver lining is that wednesday afternoons/evenings are busy, but then all of our other evenings are free.
besides, peanut butter sandwiches taste better in the car :)
(i published this and then came back to say that i now feel a bit whiny. i have many friends who take many children to many places on any given night during the week. hats off to you! )