we took the girls to the dollar store to spend their valentine cash from gg velma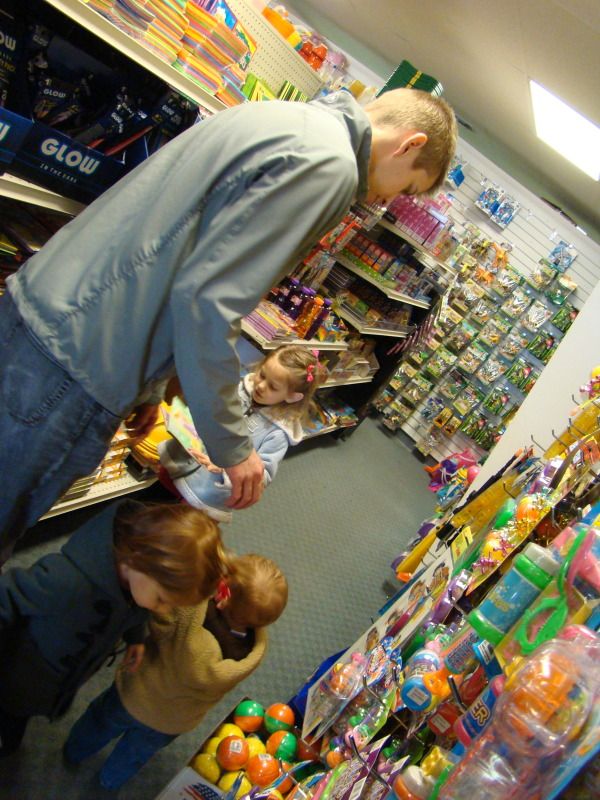 have you ever been to dollar world on east fillmore? it's awesome.
and we ended up going to nancy lewis park twice last weekend.
we saw our neighbor bree there! ash loves her.
and i really need to stop giving him bananas in his car seat. it's quite the clean up every time.