she was thrilled to be decorating her own cake and was very careful with the frosting.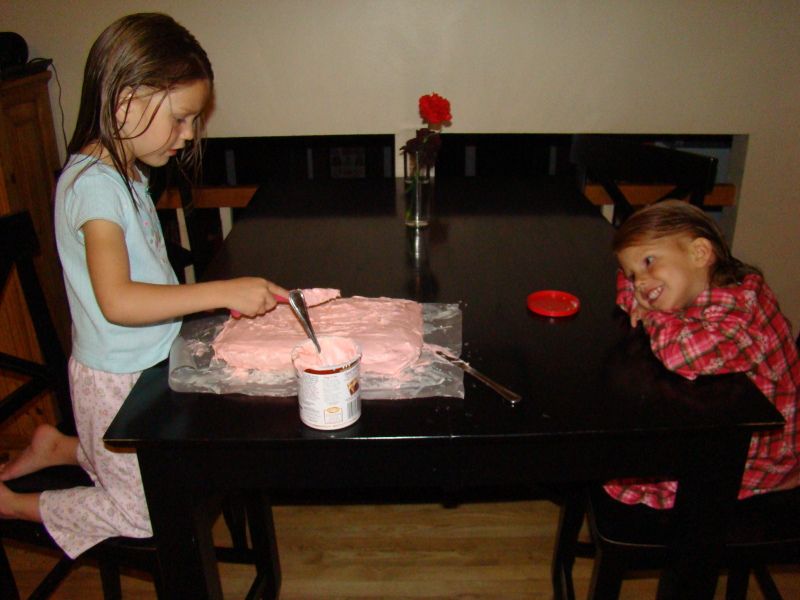 we solicited daddy for the writing
and she knew exactly where those little fairies needed to be.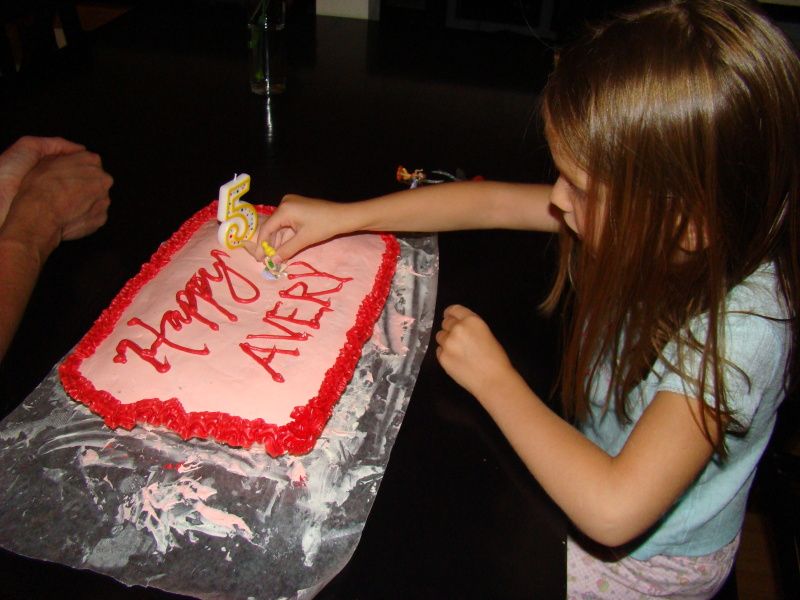 turned out just perfect. don't cha think?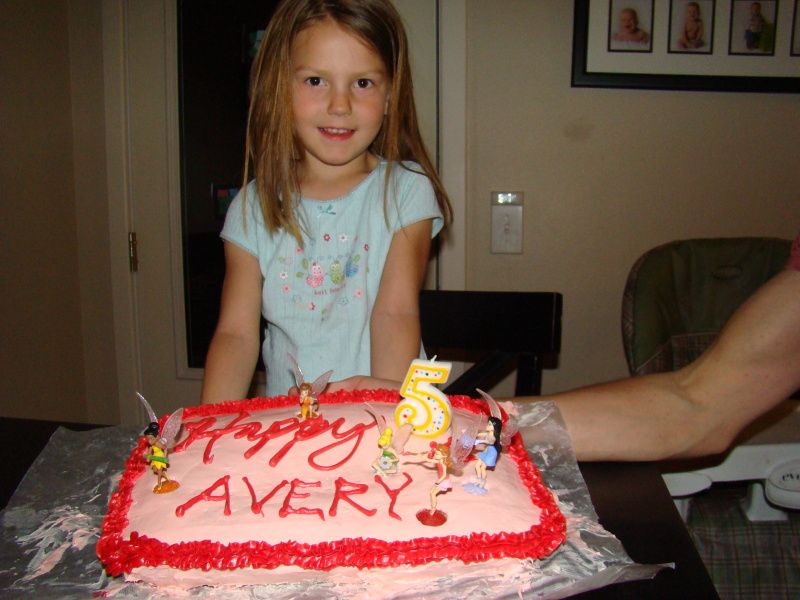 she woke up on may 19th, 2012 to a tinkerbell balloon and a pink donut.
all ready for her party :)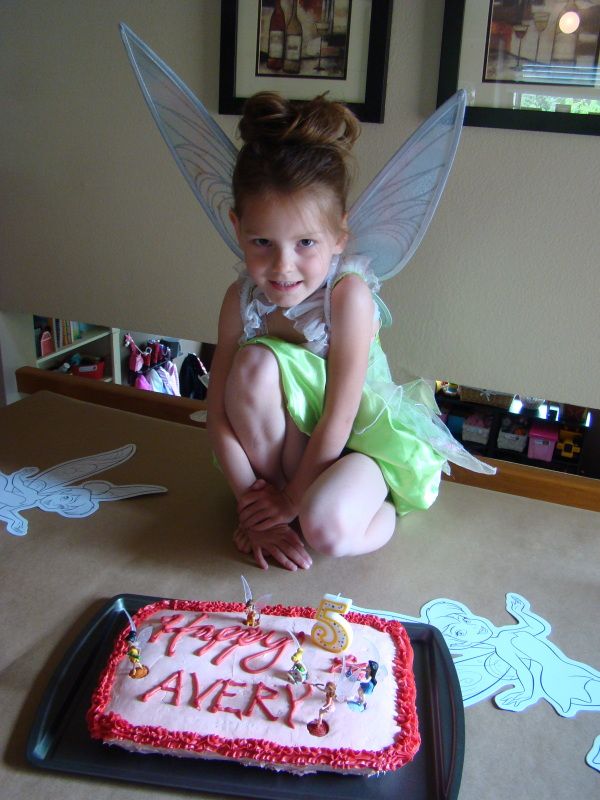 painting their tinkerbell fairies
singing to miss birthday girl! i love being in a picture with her. hardly ever happens :)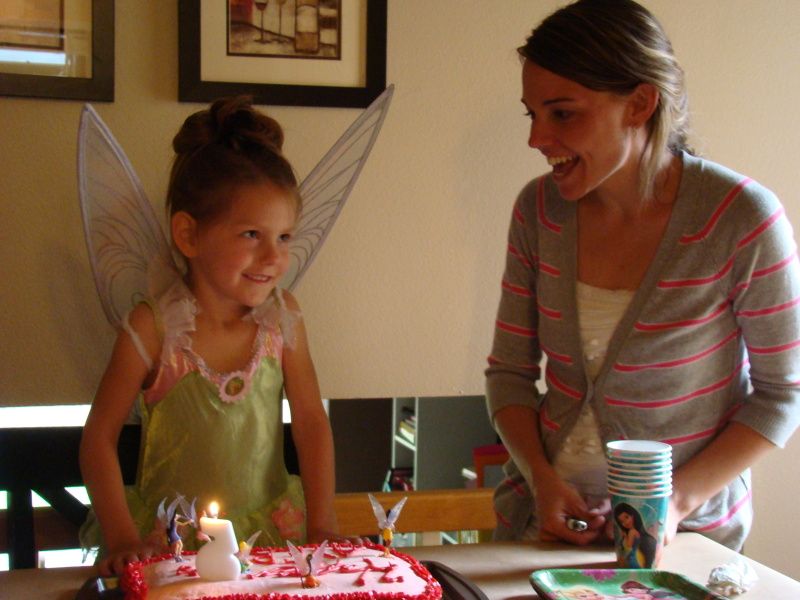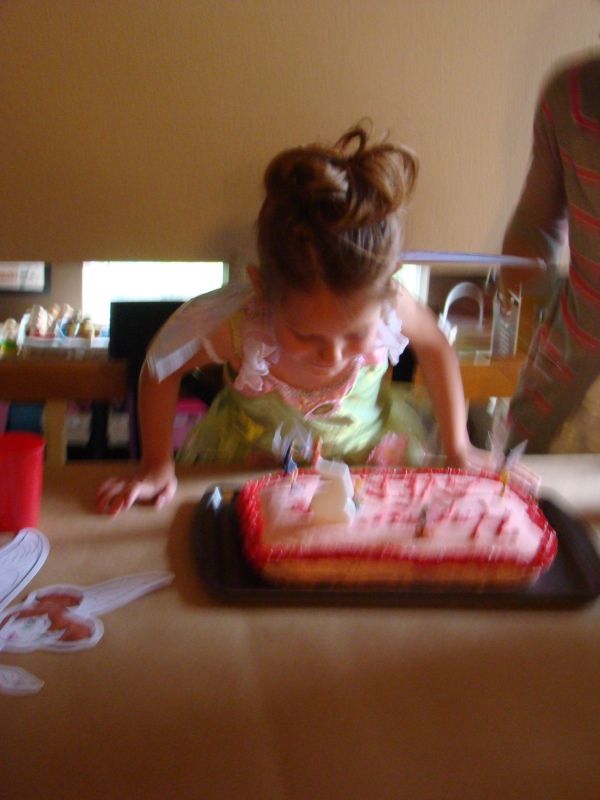 while she was decorating her cake the night before, she said "oh mommy, will i get to lick the frosting off of the fairies??"
of course you will!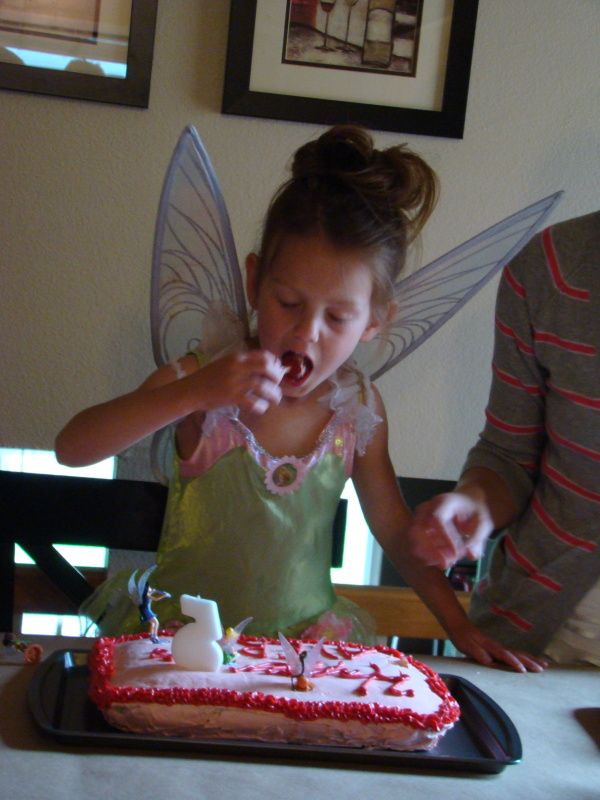 and then everyone left and our three slept the afternoon away. after they woke up we went to cash in at red robin. both daddy and avery got a free meal! and avery insisted that she wear her newly opened goggles! hilarious.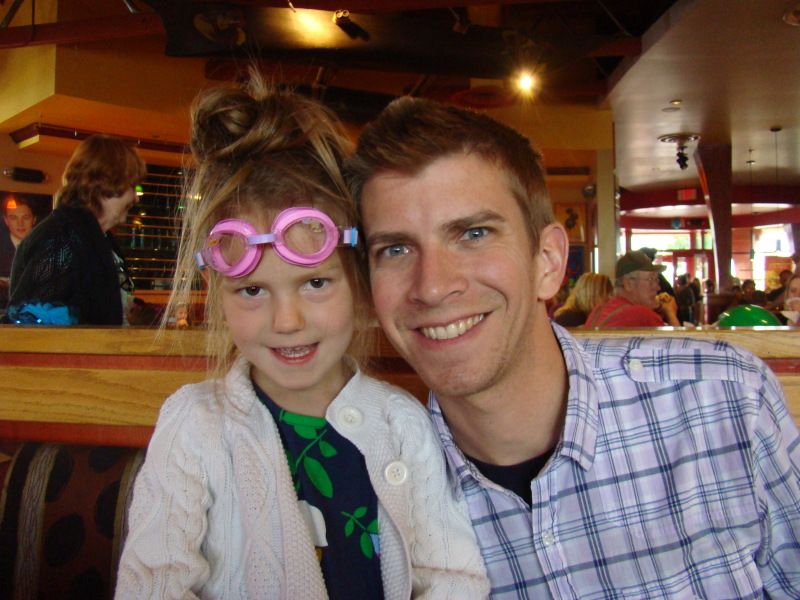 putting together the tangled puzzle ashton picked out for avery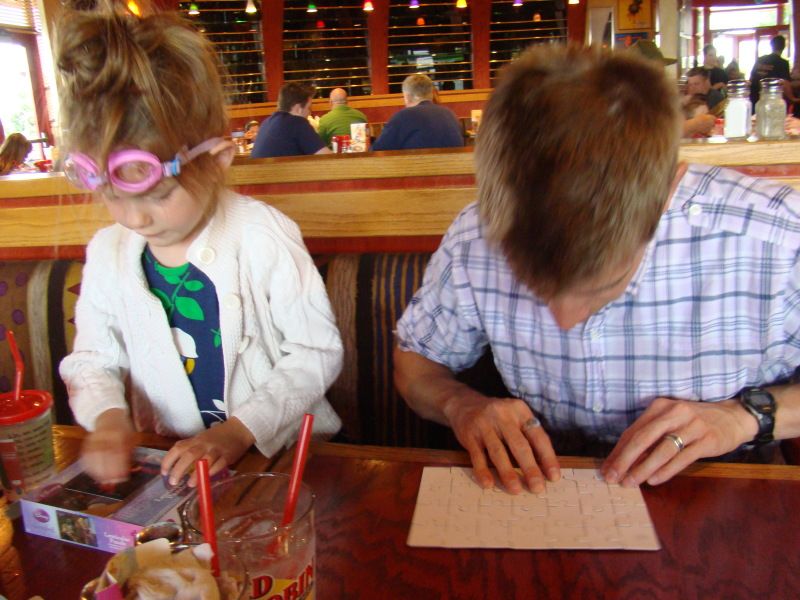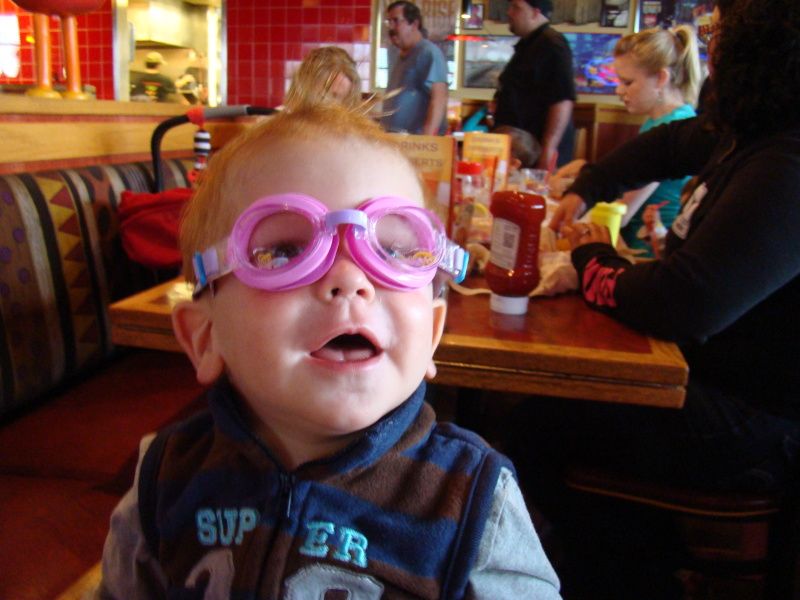 oh these two.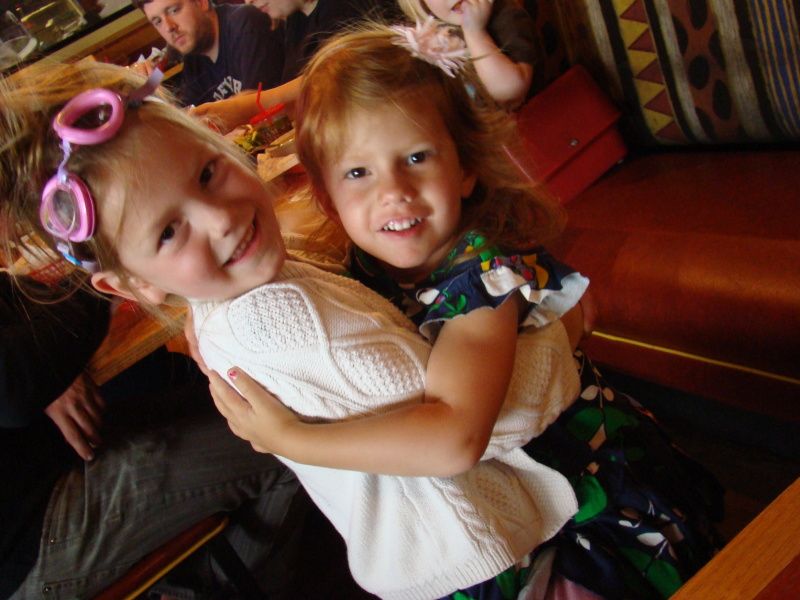 they brought out TWO sundaes! avery was so happy that daddy got one too!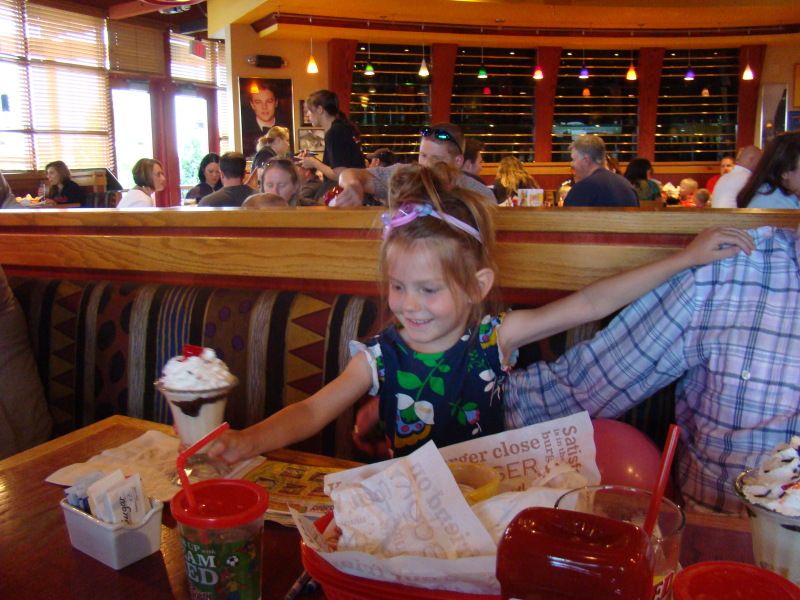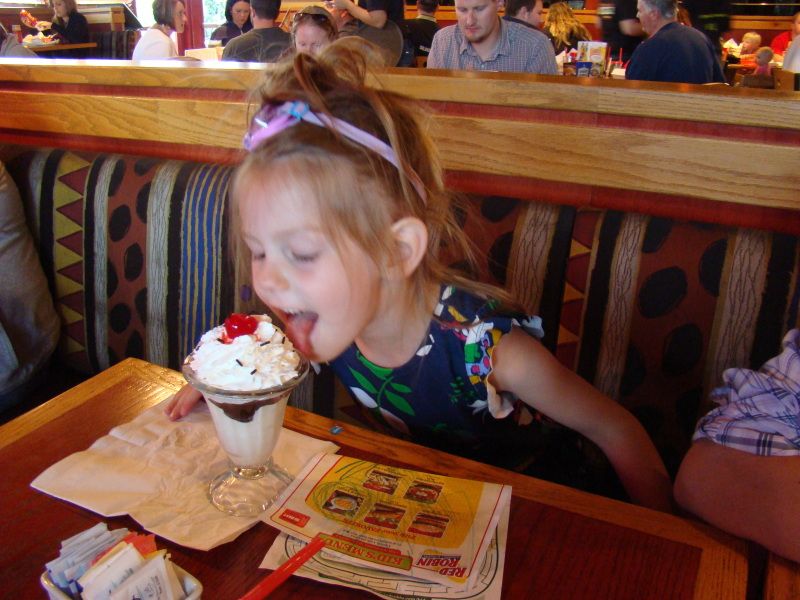 and daddy gave his to ash.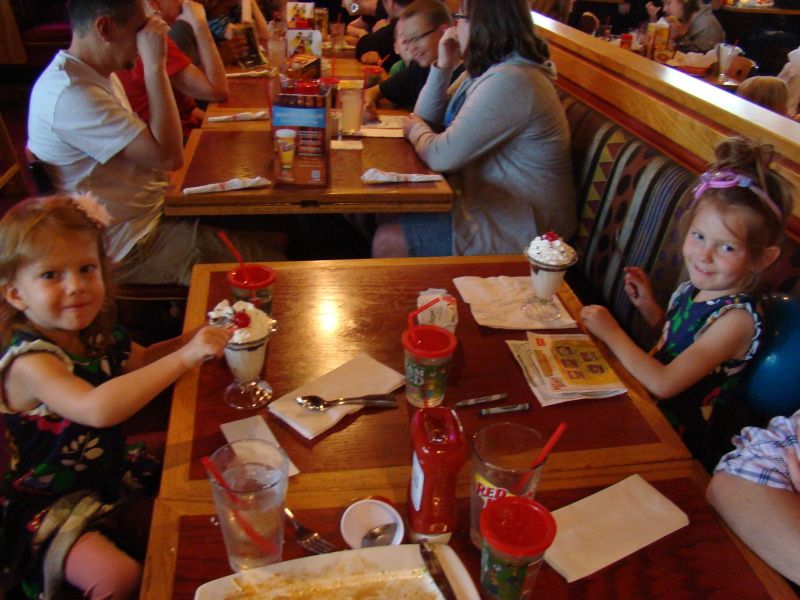 a list of favorite things about avery at 5:
you hunt grasshoppers
you pray such beautiful prayers. example from tonight "God thankyou for taking your heart and putting it in our hearts."
you love ash.
you love ian.
you can read.
you are a puzzle wiz.
your pretend games make me laugh!
you sit on our bed and tell daddy all about our day when he gets home.
i love you avery. you are the best biggest sis. God gave us you first for a reason and you fit your spot in our family perfectly. what a joy to watch who you are unfold more and more and catch glimpses of how God will use you and how He
is
using you.