avery is not old enough to be 5 tomorrow. i'm sure of it.
the girls and i had a fun time mixing up her birthday cake.
i may have let them go a little crazy licking the bowl. :)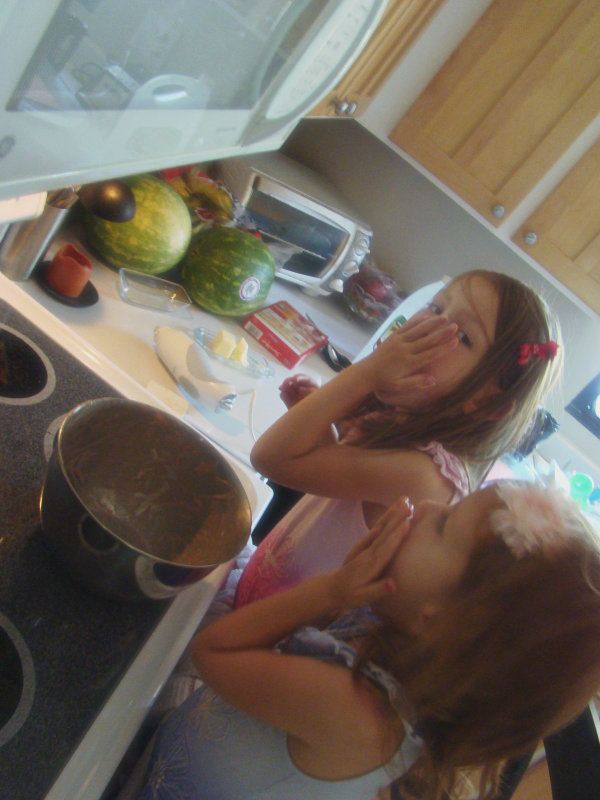 she has big plans for how we are going to decorate it after she wakes up from her nap. we'll see how it goes.