i'm finding new reasons to fall in love with this little girl every day as of late.
here she is with her "best listener" award from vbb.
and here she is with her face painted at our cousin carnival. uncle don is quite the face painter and had all of the kids lookin' super fly the night of the carnival.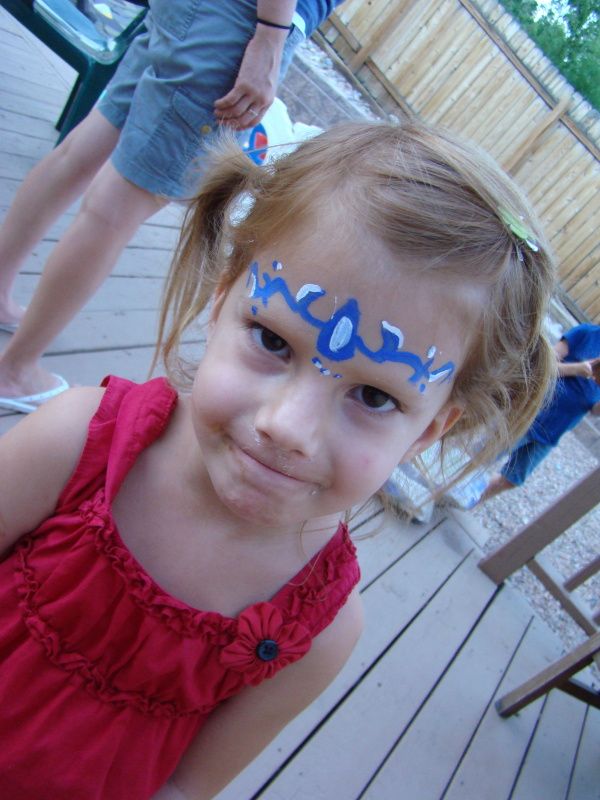 i hardly took any pictures of the fun night we had to celebrate all of the cousins birthdays that we miss throughout the year. good thing aunt erin was there. there are more pictures
here
from the cousin carnival.