i can't remember the last time dave went with us to the zoo. ever since we've had a membership the kids and i always end up going during the week. a couple saturdays ago the weather was near perfection for the zoo. the sun was warm, but the air had a bit of fall in it.
we had so much fun. the zoo is way easier with the daddy around.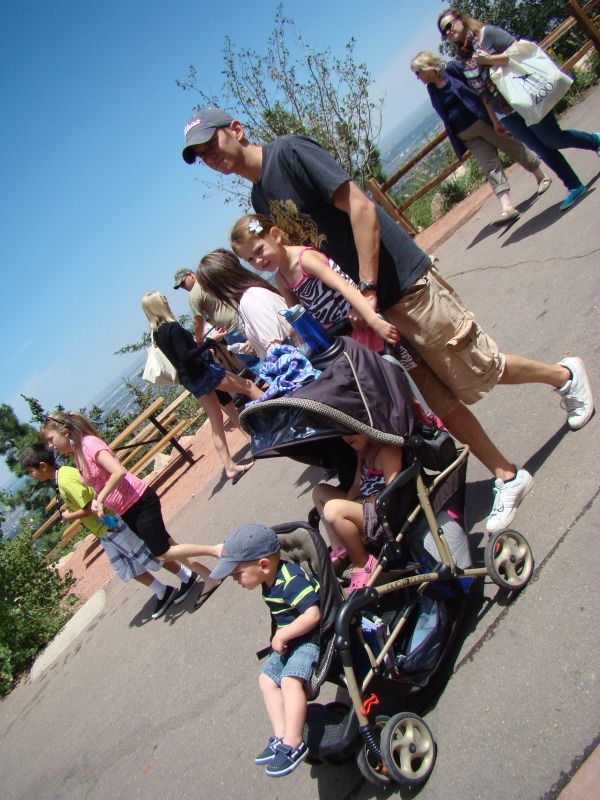 the girls matched the zebra skin.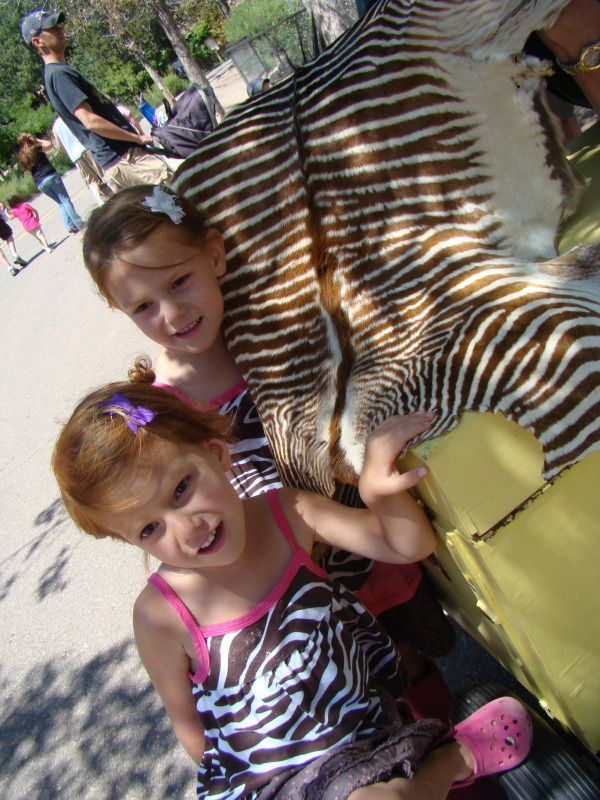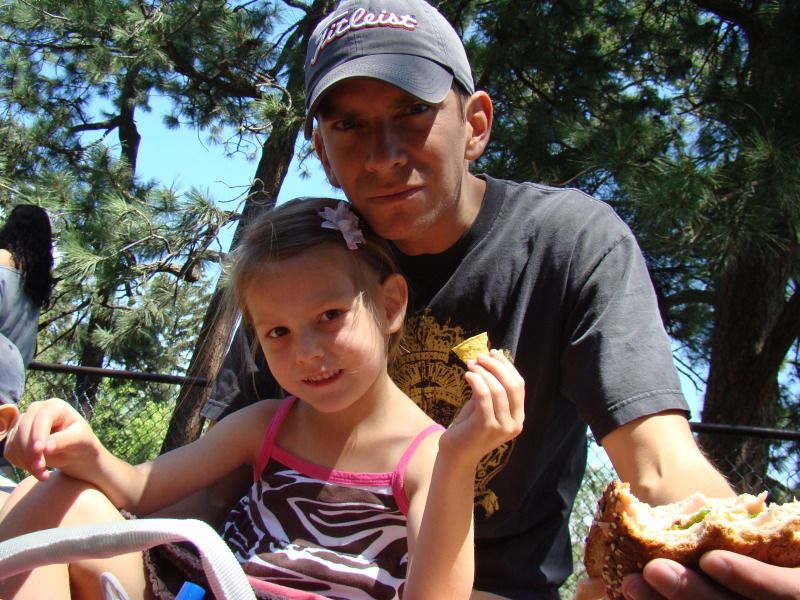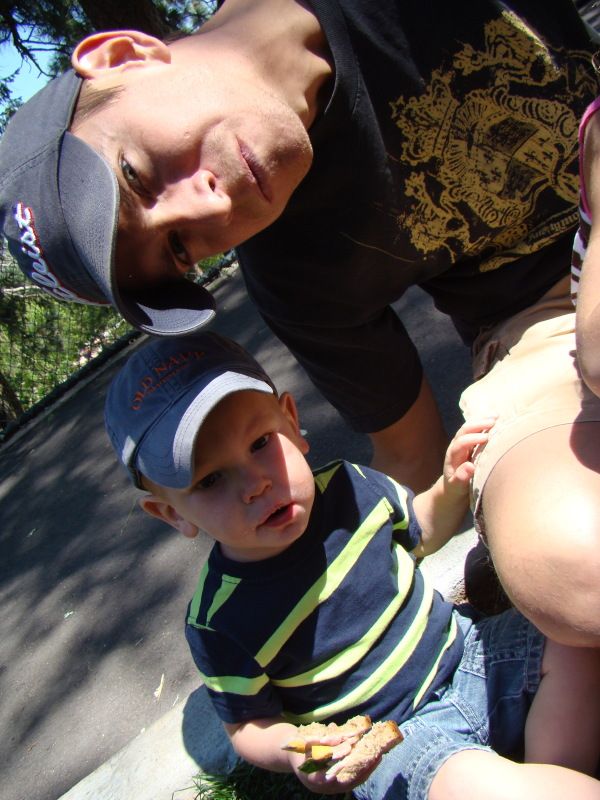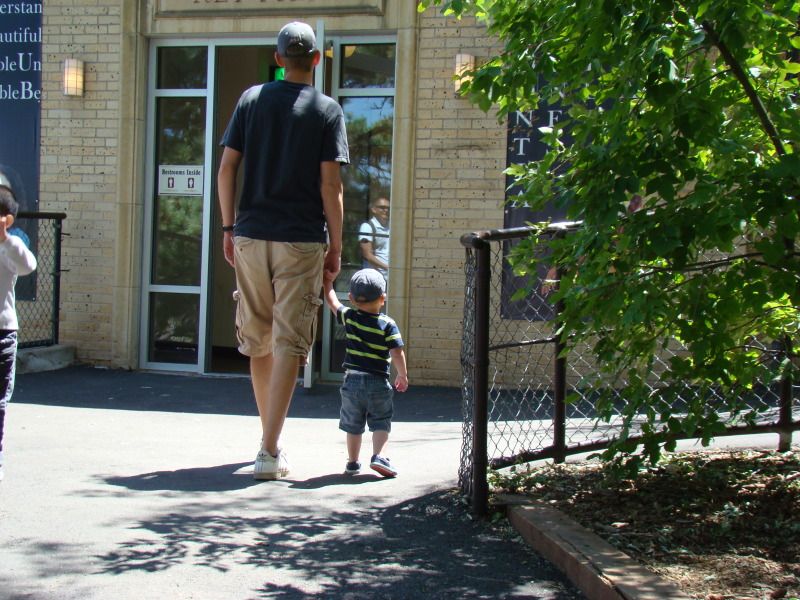 the grizzly exhibit is always a hit, even if the bears are no where to be found.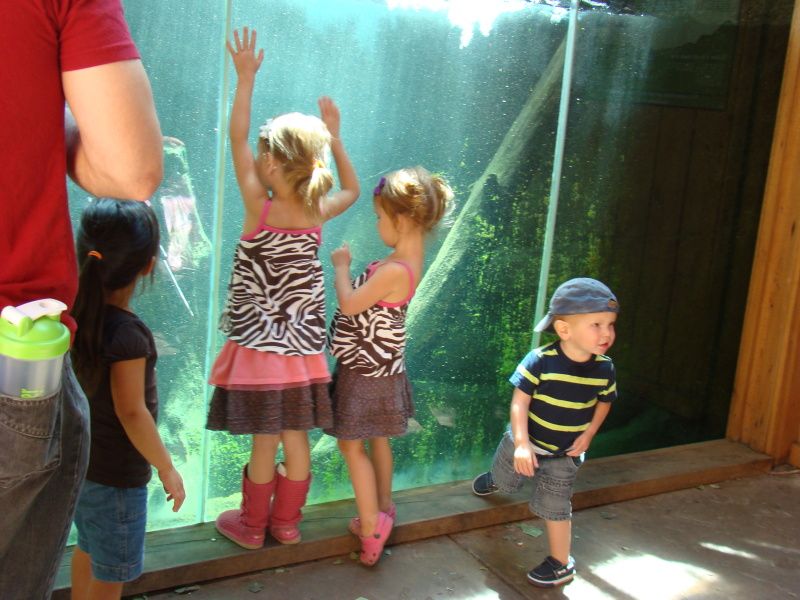 and the otters gave us a pretty fun show too.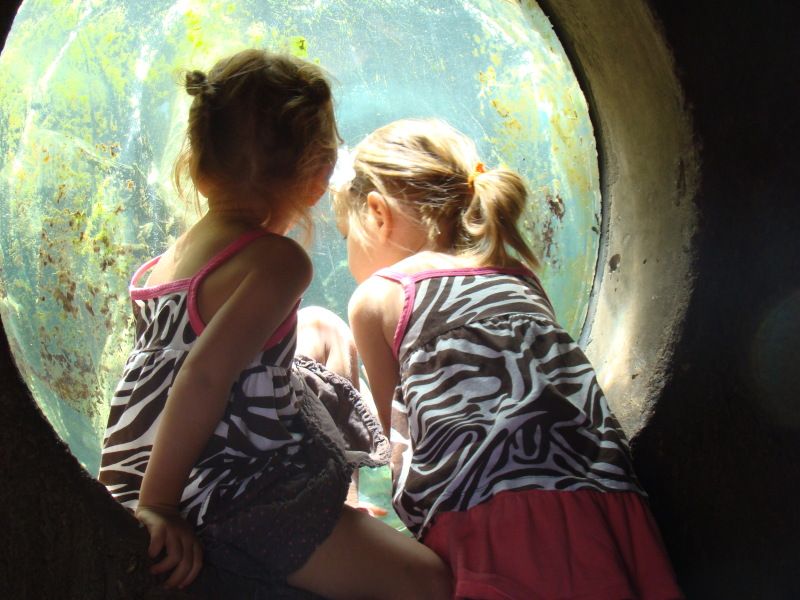 the girls nickled and dimed their way to cotton candy. it took forever to count and hand the gal all of the coins tucked in avery's little purse.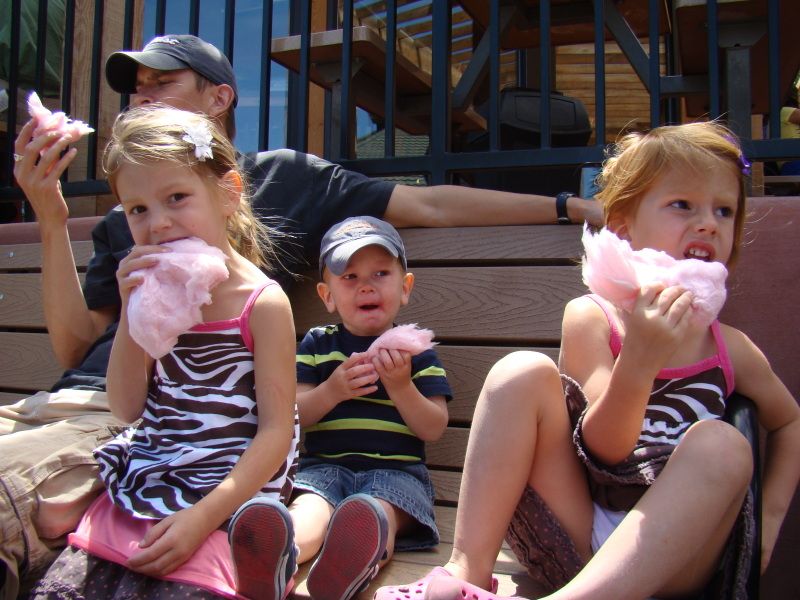 avery starts school on thursday! i could've died right there in the dressing room when she tried on her polo shirts and jumpers. goodness. :)