to my sweet 2 year old boy,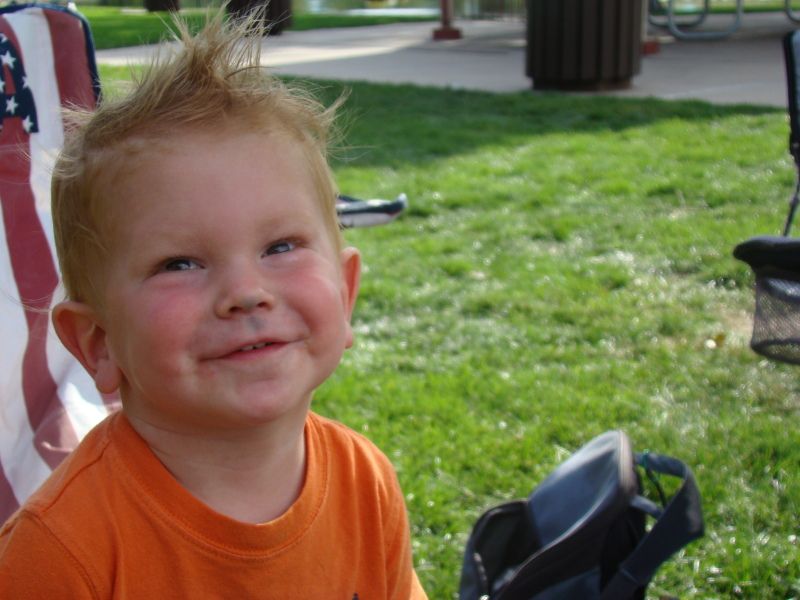 your party was today. your big, train 2 year old party. it was a beautiful night at nancy lewis park.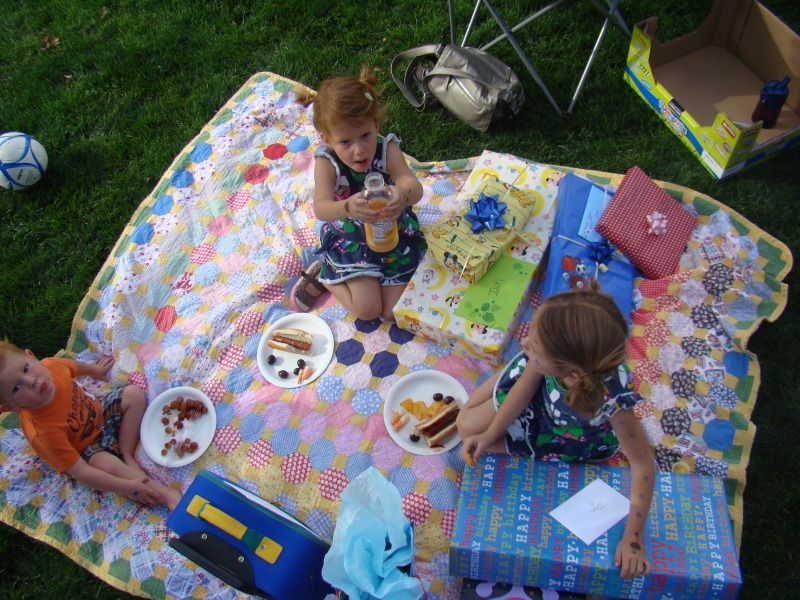 you are such a lucky guy to have so much family in town to celebrate you!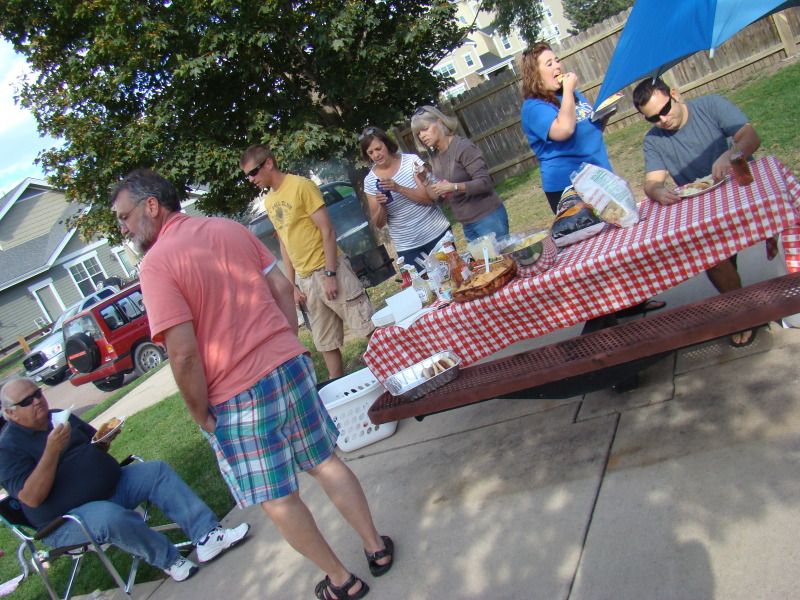 your name means "God is gracious" and oh how gracious He was to give us you. you are such a delight at 2. you love your blanket, and your trains. you adore your daddy, look up to avery and fight with ashton. your raspy little voice melts me, especially as you are putting together more and more little sentences. we heard "i like it" and "i want one" this week.
whenever you see your sisters doing anything you say "i try it". we're quite impressed that you figured out this scooter so quickly. sorry it's pink, buddy.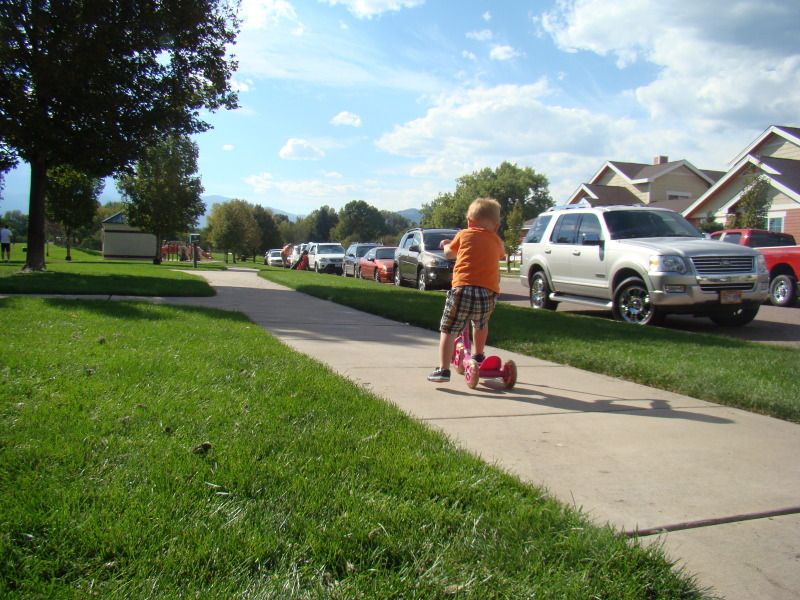 we had a blast celebrating your life tonight. the girls helped daddy grill hotdogs and you rode the scooter and kicked the soccer ball everywhere.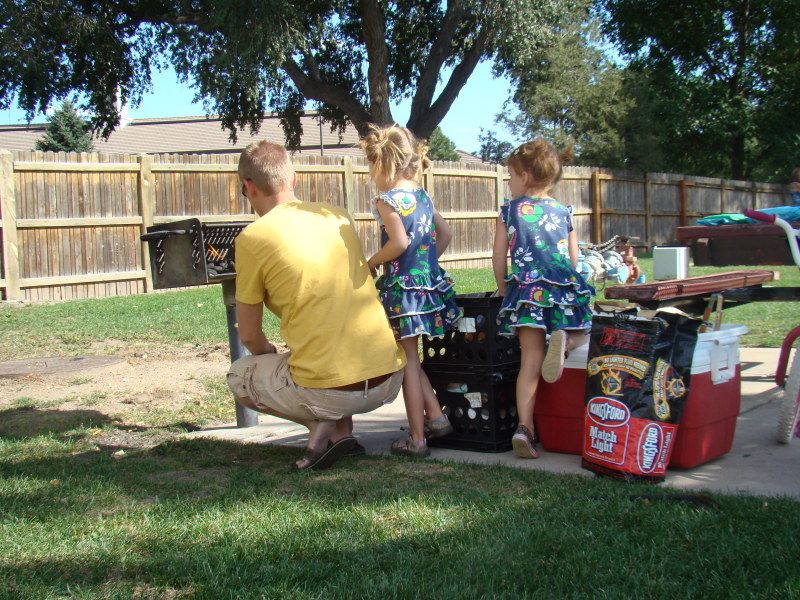 we've been trying to get you to say "choo choo ian's two" for a week now. you LOVE trains!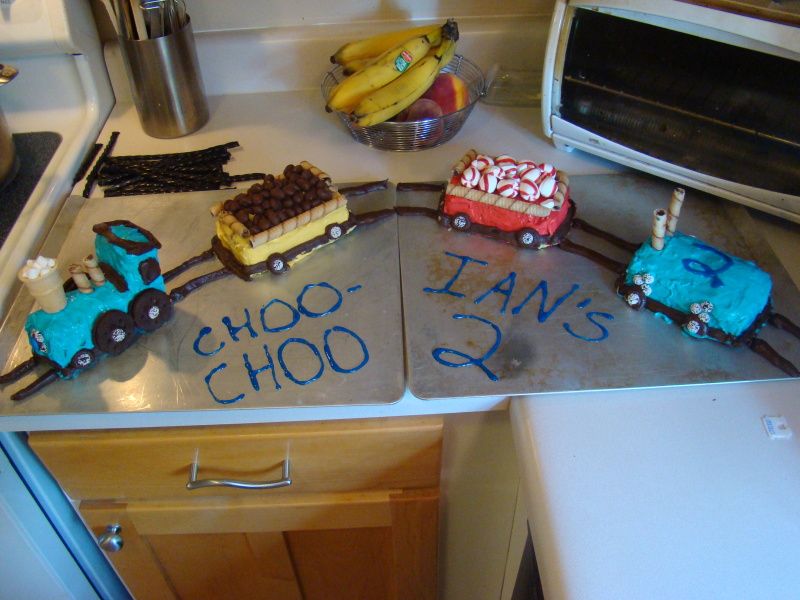 as soon as we showed you your cake, you kept saying "i want one". ha! and right after we finished "happy birthday to you" you grabbed a peppermint right off of the train car.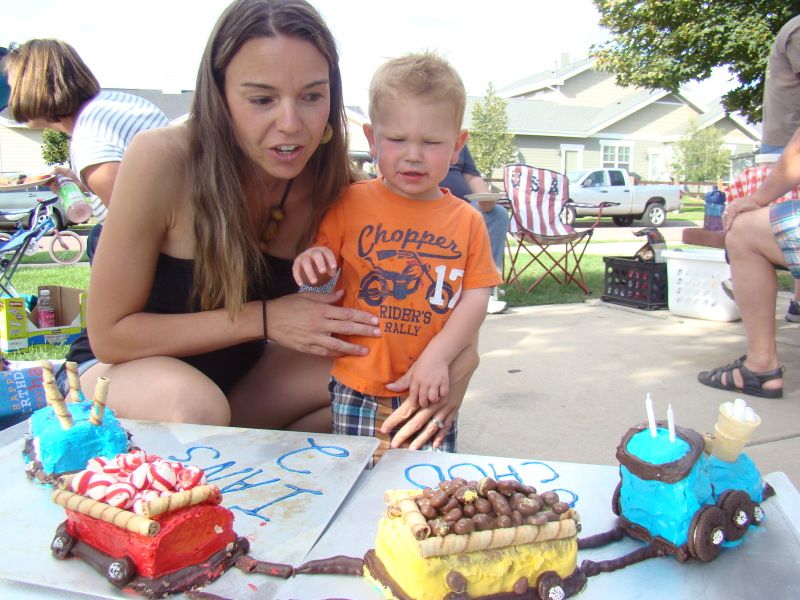 you let your sisters join in on the fun.
and they helped you open your presents.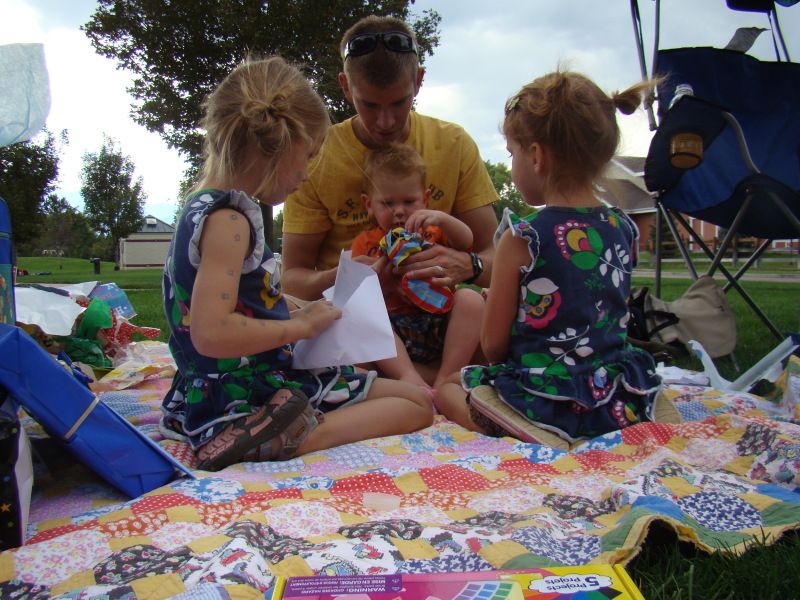 you were in heaven here, a ball and a train :)
happy, happy birthday ian david!
love,
your momma