it was like a memory bomb exploded in my head when we walked into skate city for avery and ashton's
(and neighbor bree's)
first skate party through awana. it felt like some sort of rite of passage ushering a young five year old into the big kid world.
my 7th grade year, the new cute boy in class, isaac stern, was the one that had us girls blushing and giggling at our lockers. and get this, when couple skate rolled around during the annual skate party, isaac asked me to skate with him. say what!?
half way around the rink, he nudges his guy friend skating next to us and says "hey, go grab a girl". the friend (matt perkins) replies "i don't like any one here" to which isaac replies "i don't like her, but i'm skating with her." ka boom. ouch.
don't cry, don't cry, don't cry.
thankfully there were no couples skate or broken hearts during wednesday nights
i'm-a-big-kid
skate party.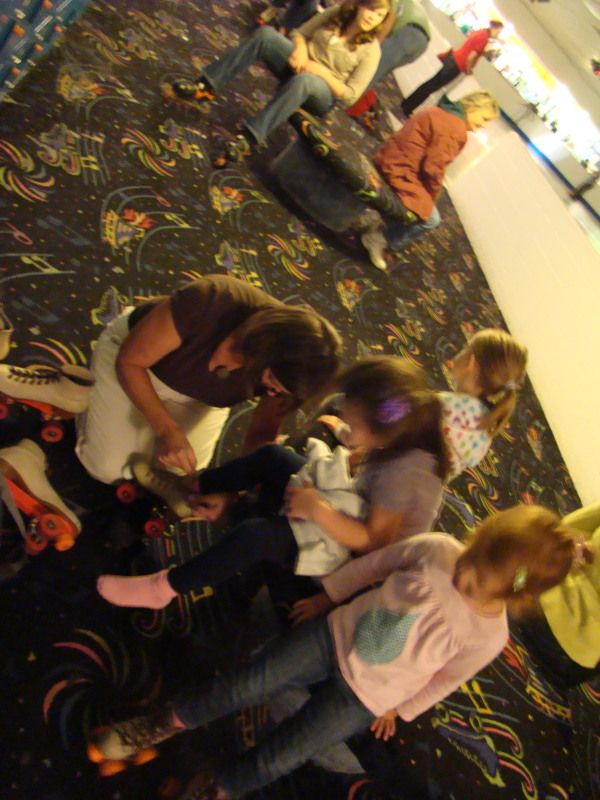 just neon carpet, moving spot lights, the cool "roller blader" kids, and greasy pizza.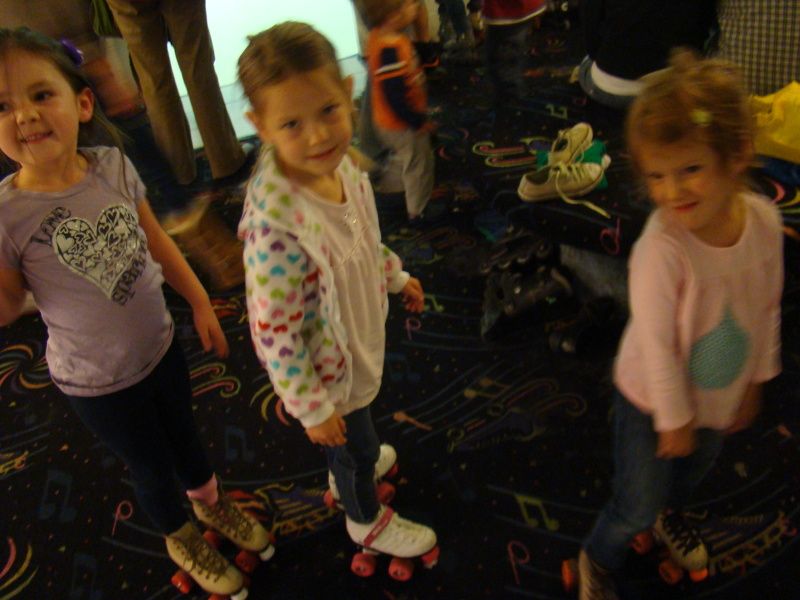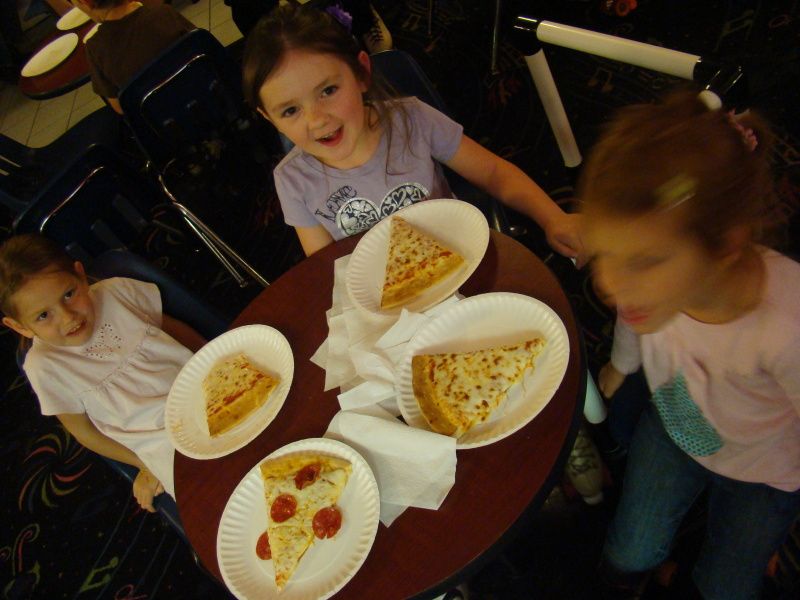 bree and aves wobbled and grabbed my mom and i's hands ever so tightly, until we finally gave in and rented the pvc pipe thing on wheels. dude, the pvc pipe thing on wheels saved the day. the girls felt independent and took turns circling the rink with that thing.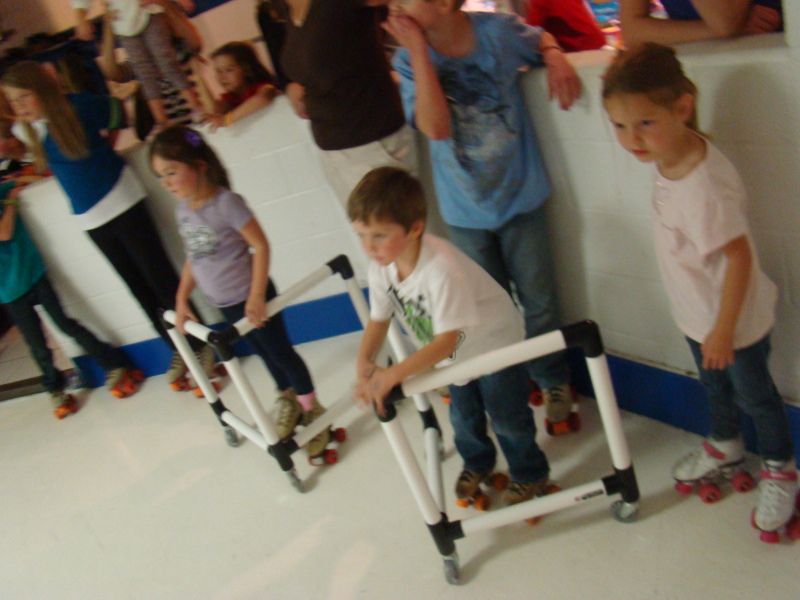 i know this is a beyond blury, barely recognizable picture, but i had to document the tiny red head who didn't want the pvc pipe thing, heck, she didn't even want a hand to hold.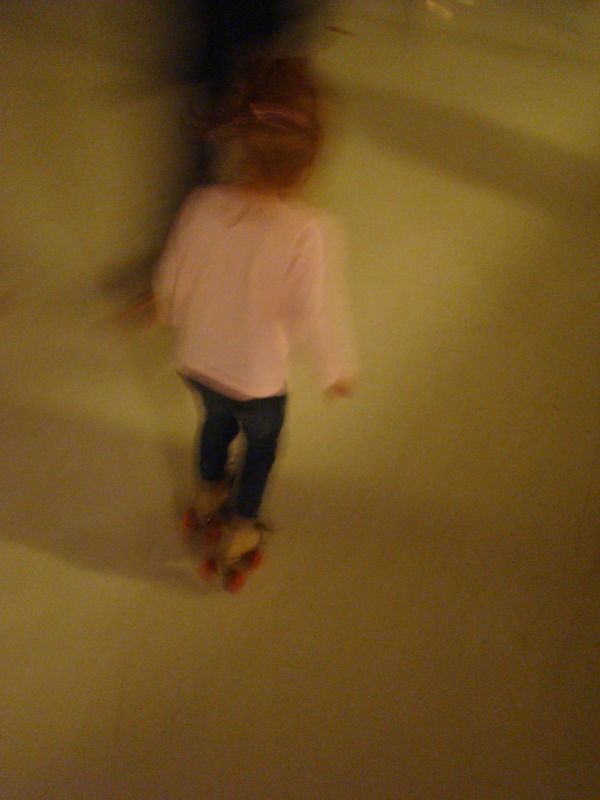 the moral of the story is:
skate city is still cool.
and i'm glad i'm not in middle school anymore.