most of ya'll know that dave and his buddy conor bought a vineyard awhile back and have just started producing their own wine. on the off chance that Sean Sullivan would think Proper was something special and highlight it on his wine blog, dave sent him a bottle. you can imagine our surprise when dave got calls from sean and paul zitarelli (another HUGE washington wine guy) after they tasted Proper for the first time. they just happened to be together when the shipment arrived and fell in love with our syrah.
here are some things that these huge wine guys say about our wine. i mean, it's these guys JOB to taste wine. this is a big deal. we are still pinching ourselves.......
"The wine itself is unmistakably from the Rocks from first sniff to last sip with earth, ash, orange peel, funk, and mineral notes. It comes in at a cool 13.7% alcohol and saw limited amounts of new oak. Considering the age of the vines and the challenge of the vintage, the quality is remarkably high. With wineries that have recently planted in the Rocks offering wines at upwards of twice the price, this wine is a steal at $36."
"Run, don't walk, to this one. Once these wines get submitted to Paul Gregutt, and to Harvey Steiman, and to the
slew of other professional critics who have lavished praise on Christophe Baron's and Matt Reynvaan's wines in
the past, it's going to be game over."
"we get all of the purity and balance that I'm beginning to associate with the best wines from 2010. But it's the umami character, the rocks signature, that really takes your breath away here, a savory stew of meat and brine to complement all that wonderful fruit. Super-intense, with a finish that just won't quit, this is outlandish wine, perhaps the most exciting bottle I have tasted in 2012."
if you haven't had a chance to try Proper yet, today is the day to do so.
the adventure project is in the middle of another life changing campaign, raising money to provide irrigation pumps to farmers in kenya. the same pumps from my 30th birthday.
most farmers rely on the rain to water their crops. no rain. no crops.
if a family can get a hold of a pump for ONE harvest, their crops can move them from poverty to middle class.
we want you to try our wine. i mean, wine guys in washington love it, so you should at least try it.
and we want to move ONE farmer's family to middle class.
so this is what we're going to do.
i set up a page here. my url is pumpitup. because i'm cheesy.
if you have our wine and love it, or if you haven't tried our wine and want to see what all the hype is about,
order some
here
.
make sure you put the adventure project in the special notes and then 10 percent of your purchase will be donated to our pumpitup fundraising page.
if you'd like to pass on purchasing the "most exciting bottle" in 2012. that's fine i guess....just go here and help us move a farmer OUT OF POVERTY. because that's cooler than wine any day.
this is the most important part. if you do it today, every dollar will be matched.
so, the moral of the story is: DO IT TODAY! wine for you, water for some kenyan farmers like peter.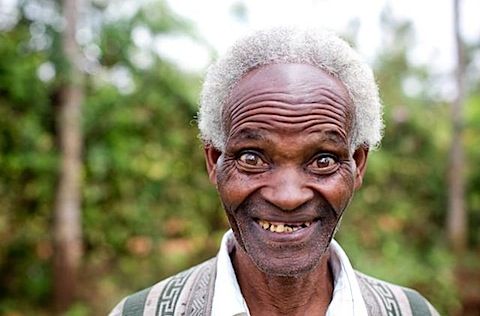 peter sent two of his orphaned grandkids to school with his farming income made possible by an irrigation pump.