dave's grandma cattani turned 81 this past week and she always loves to take everyone to red robin. can we get a table for 14 adults and 8 kids? it was crazy and loud, but always fun. then alice and mike opened up there home for chocolate cake and wii.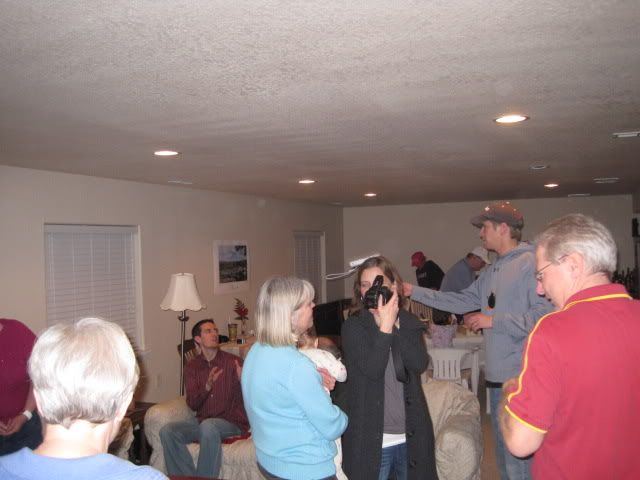 grandma c is hilarious. she is so fun to sit and chat with. says some seriously funny stuff.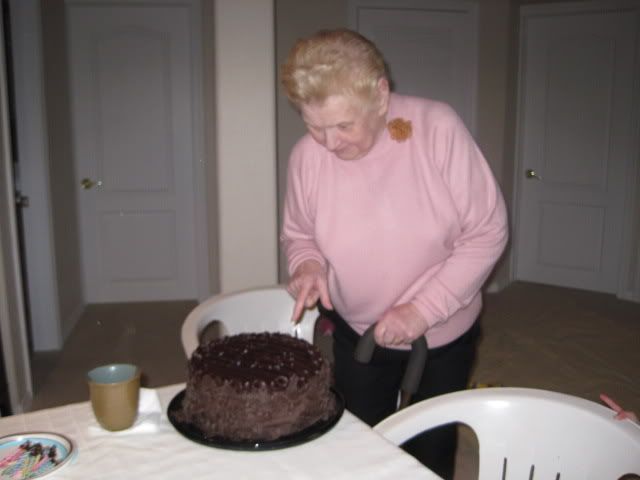 avery stayed pretty close to that chocolate cake til we let her have some :)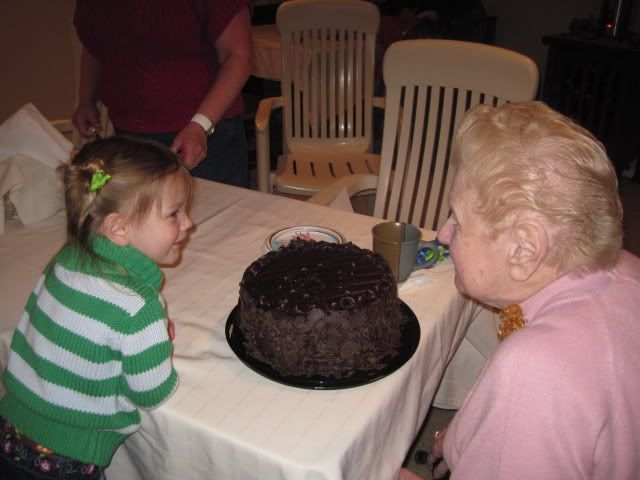 happy birthday to another GREAT great grandma!