a cool spot with shops and restaurants right on the river. there is this mexican place that is just ridiculous, with a patio overlooking the river and the fountain show.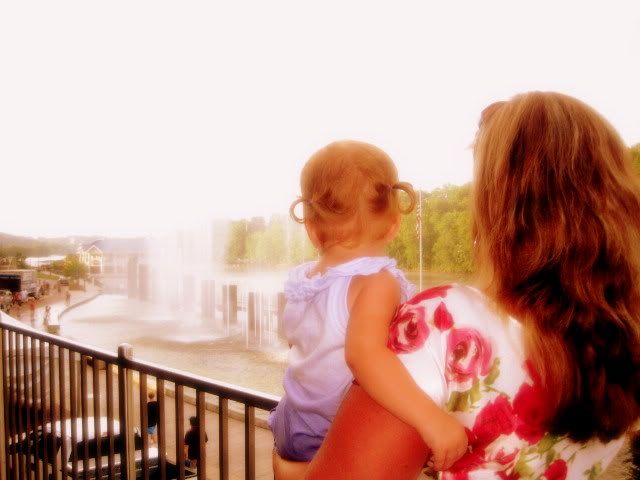 we ended up down here 3 different nights.
the first night we found this balloon artist and kayla and luis just couldn't resist. the girls each got their own little puppy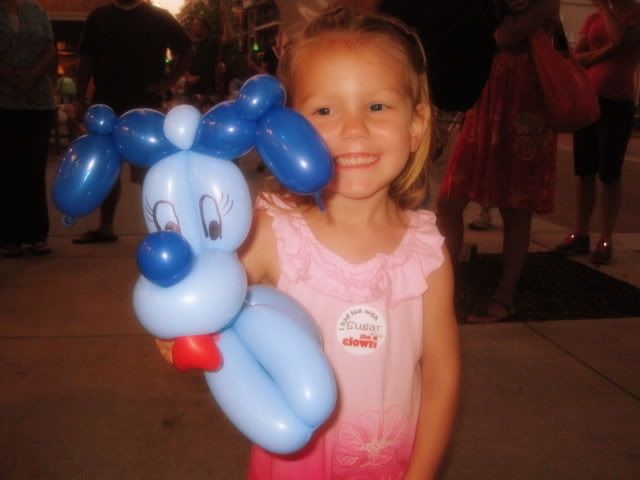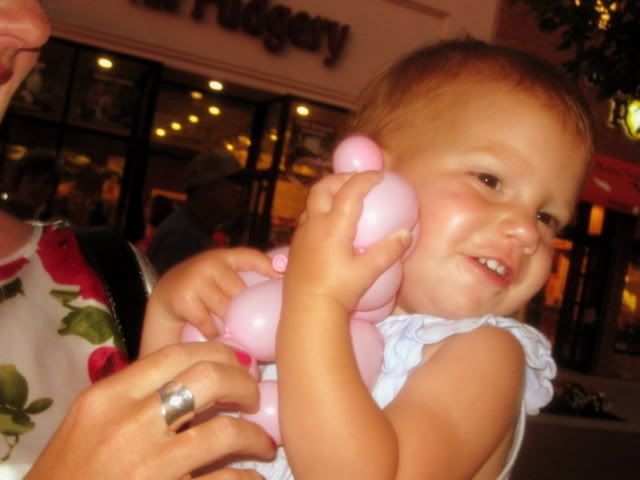 okay, so for real this time, i think that is the LAST of the pictures from our vacation down to the lake.