we've pretty much been home for three days straight. we ventured out for saturday night church and then i got to help celebrate danielle's 30 years at the melting pot. sunday we went to the chynoweths for a couple hours for nachos, a mario cake, and oh yeah, the super bowl.
dave worked from home today, we made pizza and watched movies.
and it's funny how the long weekend spent at home almost never involved me in front of the computer. it feels wierd to me when i'm not on here sharing a story or a picture of our lives every other day or so. maybe that's saying something about me :) and i was about to dust the wine fridge and our new family picture that sits on a shelf in our family room, but for whatever reason i just had to get on here and say something.
currently dave's p90xing it out in the garage, ian's napping, and the girls are playing some sort of game that involves cleaning the "bugs in the garage" down in the playroom. wierdos.
i'm checking to see if i've any new pictures........
okay, so glad i went and grabbed my camera. i almost forgot about this gem i captured the other night at our "spa" night at vanguard. i went with grandma e.
here we are doing a mud mask.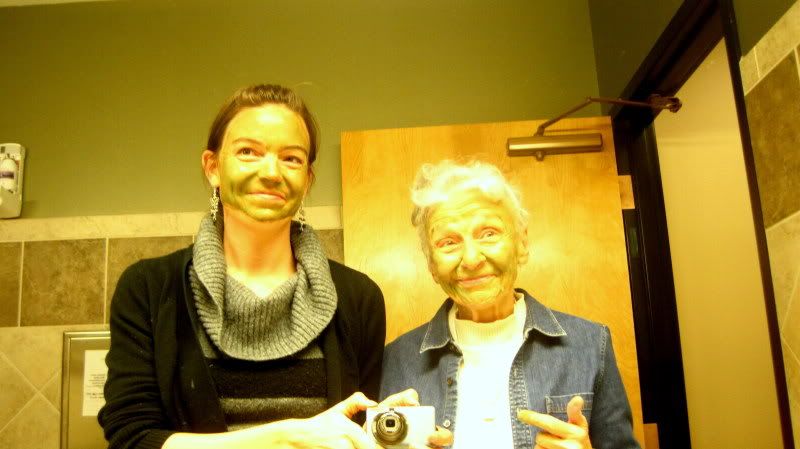 she's 85 and so cool.
and i'm sure you can imagine and have experienced all of the not so picture worthy moments in a weekend at home with 3 small kids ;) but i usually don't take pictures of those moments, because i really don't want to remember them.
but there are certain special things about this strange, wild, precious season of life that i do want to remember.
like daddy reading books cuddled with little girls and baby grabbing at his toys.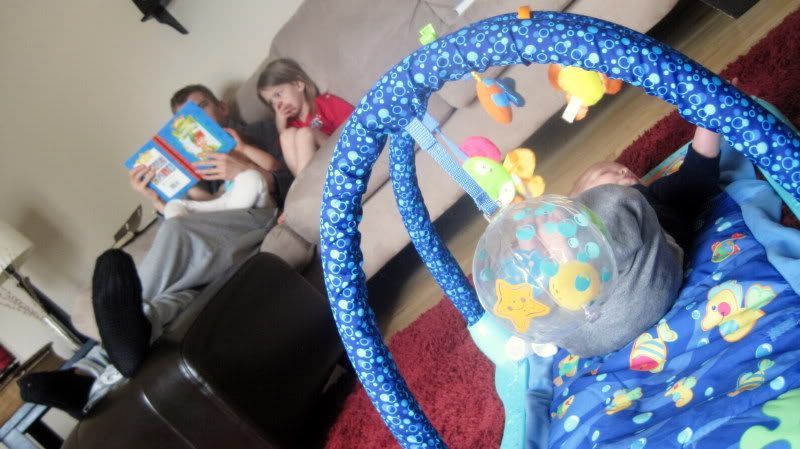 another single digit day tomorrow. brrrrr.