we've got amazing grandma's coming out of our ears over here.
today is gg velma's birthday and we are so blessed by who she is in our life.
she consistently prays for us, she makes fun of us, and she is always telling us "i've got the best kids/grandkids/greatgrandkids".
she is uber proud of us.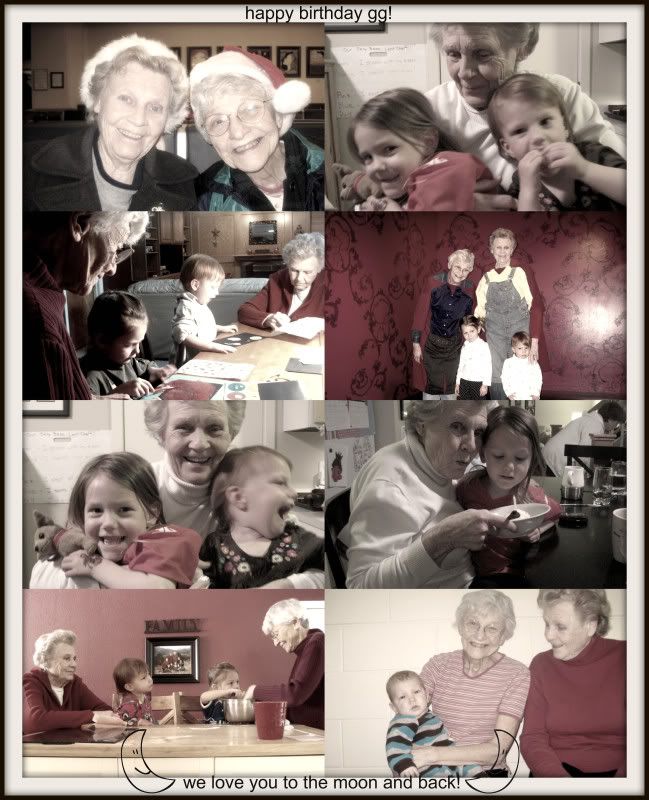 and today we are uber proud of you grandma!
Happy Birthday!