i love the rodeo. it's competitive and it's kinda dangerous. bull riding is ridiculously fun to watch. i always secretly want the clowns to have to come out and put on a show for the bulls to save a cowboy from getting trampled by their wild bucking.
so the last two years we went.
here.
and
here.
with small kiddos, the "rodeo" part was actually not too fun. i wonder at what age they will actually get it and be able to enjoy it? anyway, this year we opted to head down there and enjoy all of the pre show stuff without actually buying tickets to the rodeo.
twas super fun.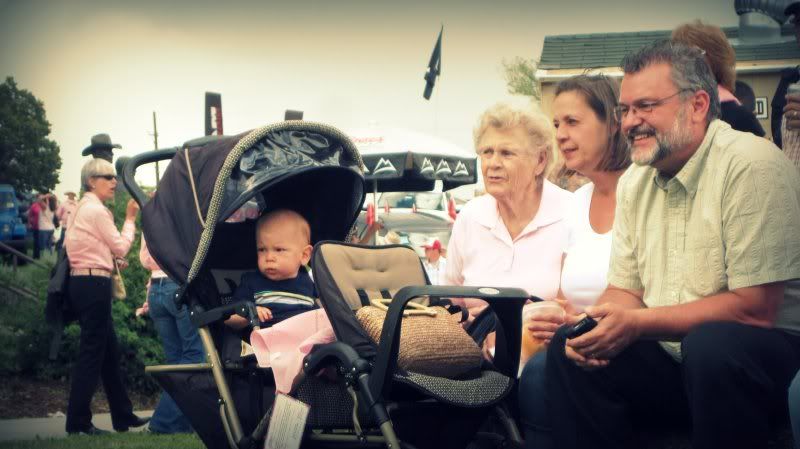 everyone loved the pig tricks. funny stuff. and it's pretty remarkable what these pigs can do.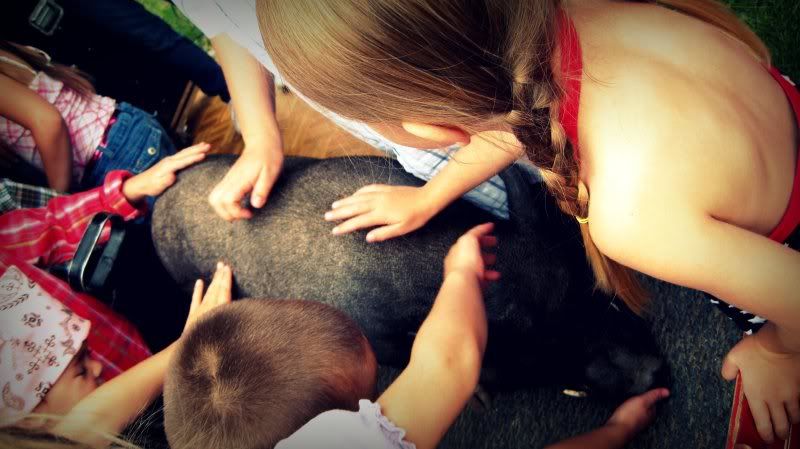 both girls got to sit on a bull.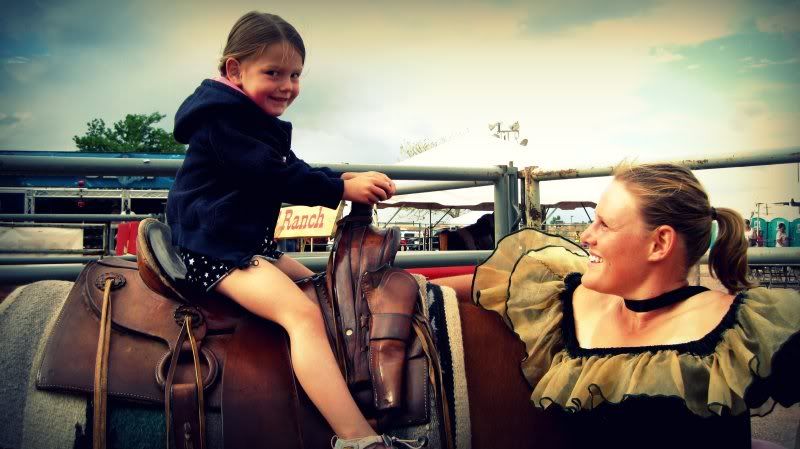 couldn't believe ashton actually wanted to do it.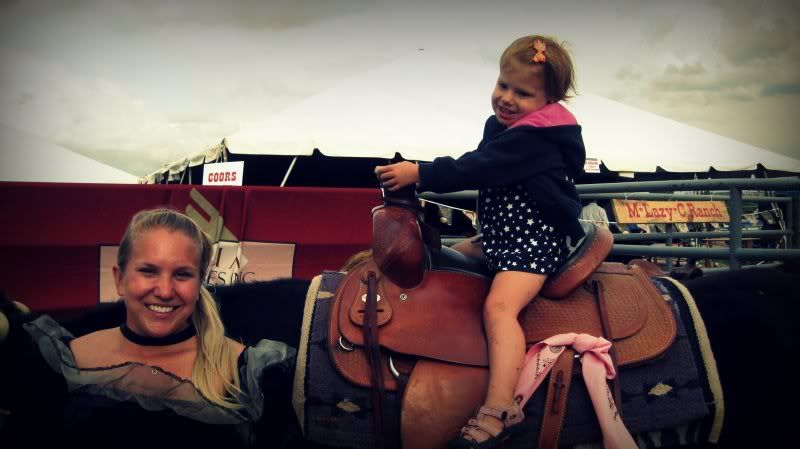 bouncy slide thing.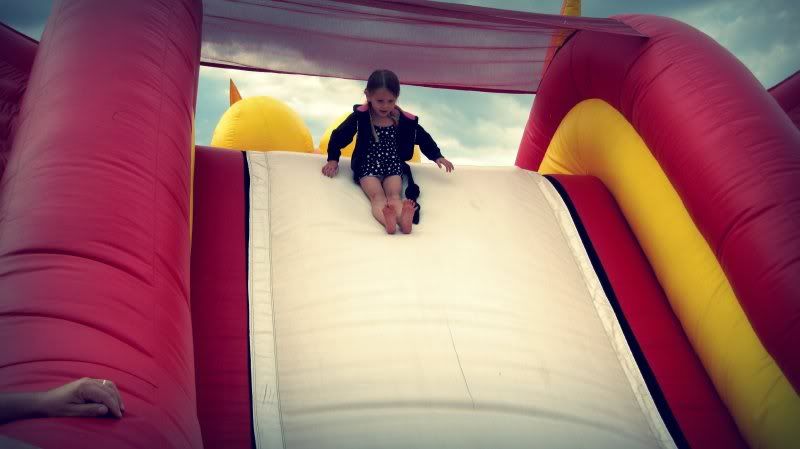 two seconds after i snapped this picture, an older girl plopped down on the end of the slide, propelling ash up and forward.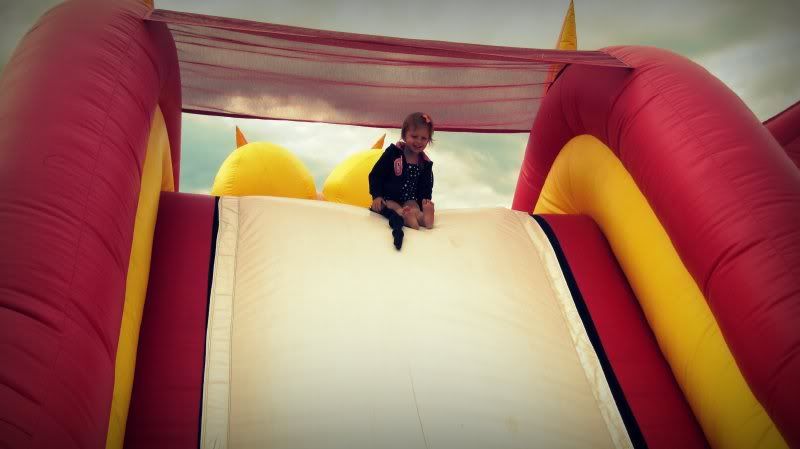 she landed on her face, crying and saying "don't want do that 'gin, momma". it was so very sad.
but right after the slide incident we watched a dog herd some sheep, so thankfully we ended on a good note!