we're still trying to squeeze more summer out of august.
dave has a remote control on our sprinklers and the fun this week is to lure the girls in the middle of the yard only to surprise them by turning the sprinklers on.
ian stays high and dry on the deck and watches his sisters shriek while they run to safety across the yard.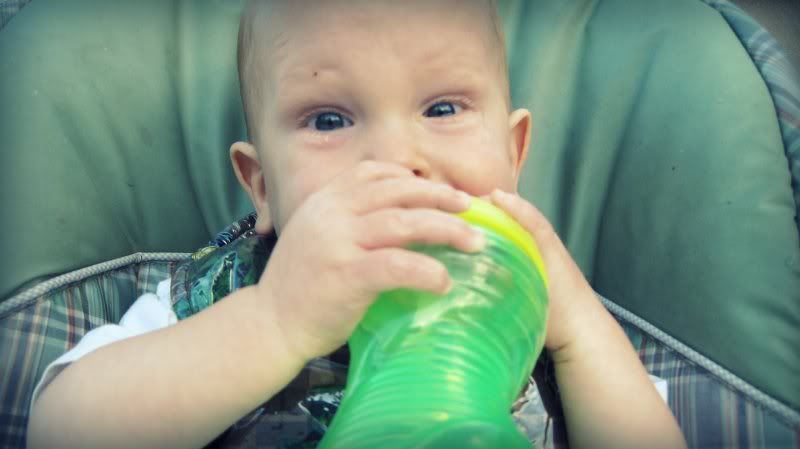 we did reward their bravery with popsicles, so we're not that mean.
noticed after they popped a squat on the deck that they had managed to both be sitting in a hula hoop. that's actually a nice little parenting tool....thanks for the idea aves.
ashton kate's 2 year old summer face.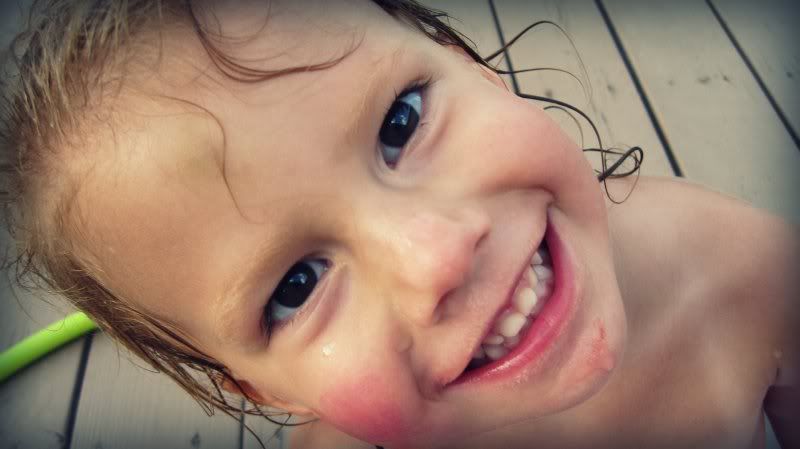 avery mandrea's 4 year old summer face.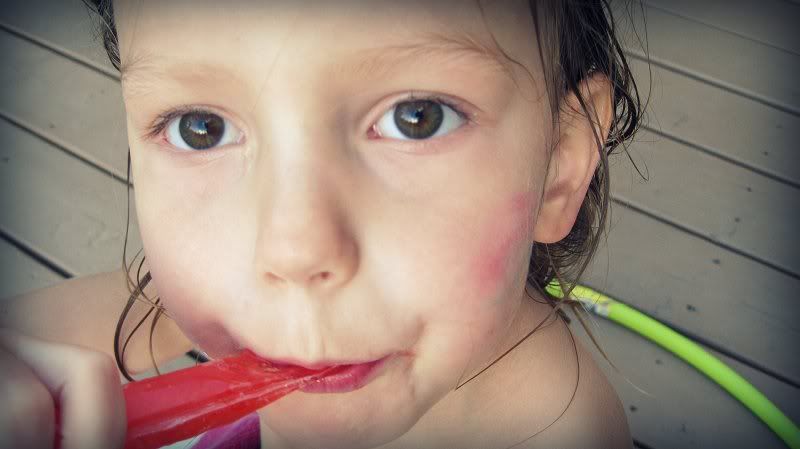 you should see the emails that are flying back and forth between erin and i. i'm asking her like 3 homeschooling questions a day and excitedly working on our fall schedule. i will likely share it soon. next monday is the first day of school at our house!