this raffle makes me feel small, guys. every year i feel so small, so inadequate. i look at the financial goals we're setting and i think there is no way this raffle is big enough. in a lot of ways i feel foolish for trying to use my blog, my voice, to raise money. i am always worried that it will fail. this is the year it will fail.
i did an interview with
becky straw, co-founder of the adventure project
, yesterday morning, and as i was preparing some of my answers last week i couldn't help but find a kindred spirit in the small boy who stood before Jesus with his basket of loaves and fish.
i picture him staring up at Jesus, one arm struggling to hold his basket high enough for Jesus to see, the other hand shielding the bright sun from his expectant eyes.
did he know the miracle that was on the other side of his small offering?
did he feel foolish for how inadequate his lunch was?
last week was throw up week at our house. all 5 of us ended up with it at some point. and after a long week of either puking myself, or cleaning up after someone who was, friday morning came. everyone slept all night. it was the first morning in quite a few that i was up before the house with my bible and my coffee. nestled in my little morning spot on the couch, i opened my Bible to where i had been reading in John. tears filled my eyes the instant i realized what chapter i was on.
i felt like God was winking at me saying, "don't worry, i got this, mandy. i love it when you give me an opportunity to show you how faithful i am.
watch what i can do with what's in your basket.
"
and with that, i bring you the 2015 world water day raffle.
remember this beautiful face? i am so thrilled that we are partnering with diana

again. because of all of our efforts last year, d
iana has been able to train 109 people to become water well mechanics. together they have fixed 54 wells, bringing clean water to 22,262 people in the District of Kamwenge in Western Uganda.
the clean water from the wells saves lives.
the training and the jobs provide sustainable hope.
i wish i could hug her.
there are ten villages left to be funded for this pilot program. each
village
needs roughly $4,000 in order to be considered complete. here's the goal for each village:
Fix one well in a village
Bring clean water to 300 people
Train one member of the village to become a well caretaker - giving him or her a job keeping the well clean and collecting small fees from the users
Ensure a local well mechanic is nearby to do maintenance and repairs
the raffle's goal this year is to raise enough money to completely fund 2 of these villages. yes, that's $8,000. last year we raised 6k in 5 days, so this year you all have 7 days to raise 8k.
after you scroll through this amazing list and decide what you want to bid on....
go here to bid. (huge thanks to amanda haag for creating this page for us this year!)
go here to donate.
your name will go into a drawing for whichever items you bid on. we will choose the winners on world water day, sunday, march 22nd. if you are the first to bid on an item your name will go in twice.
you, of course, can bid as many times as you want on as many items as you want. in fact, we highly encourage that. ;)
5 dollar items
*raleigh tillman is donating a signed copy of her poetry book "The Greatest Hope of Our Best Dreams".

i played soccer with raleigh in college and her blog was one of the first blogs i ever read consistently. incredible writing out of a beautiful heart for jesus.


Go check it out HERE.
*Carry the Fire - our friends garrett and elaina chynoweth along with their ministry WorshipMob just released an album.
bid on this to get access to their entire deluxe album on itunes! you can hear samples here or read about my thoughts on it here.


10 dollar items
*design your own shirt!
lindsay walker will put any applique on any size/color shirt you want!
------------------------------------------------------------------------------------------------------------
*courtney cassada is donating ANY cup of your choice from The Mason Bar Company.
from courtney:
"i LOVE LOVE LOVE mine. have had it for 2 (maybe 3?) years and use it ALL the time. i will buy and ship one of ANY of their cups to the winner. i love to put all kinds of fun things in my water and feel fancy :-)"
------------------------------------------------------------------------------------------------------------
*chicken enchilada meal with chips and guac.
prepared for and delivered by mandy houle. please only bid if you live in the springs or surrounding areas. :)
15 dollar items
*Preschool Music Class - my dear friend, Kelly Rollett, teaches a sweet music
appreciation
class out of her home for preschoolers (she was a music teacher!) and wants to give a free month's worth of classes to the winner!
One month of music classes for your family. Our music class is for children ages 6 months and up and a parent. We sing, play instruments and do movement together while learning fundamentals of music. We are enriched through making music together utilizing song, dance, children's literature and games. Regular price $10 per child per week + $5 for each additional child. If you win this raffle item, your month will be free regardless of number of children!
------------------------------------------------------------------------------------------------------------
*A bottle of Proper's 2012 Estate Syrah
(due to shipping licenses, please only bid on this if you are in the springs or surrounding areas)

"The 2012 Syrah Estate is totally gorgeous, and certainly rivals the stunning 2010. Giving up notions of lavender, black pepper, bacon fat, plum, and wild herbs, this beauty is full-bodied, thrillingly pure, fresh and elegant on the palate, with integrated acidity, fabulous length and no hard edges. Possibly with some upside, it can be enjoyed anytime over the coming decade or longer." Jeb Dunnuck - The Wine Advocate
------------------------------------------------------------------------------------------------------------
there will be two winners for this so bid away! you will need to be able to come pick up your cupcakes (in the springs)!
we ordered these for my cousin kayla's baby shower and they were AMAZING! yum!
------------------------------------------------------------------------------------------------------------
* A jewelry organizer from sew4the1.com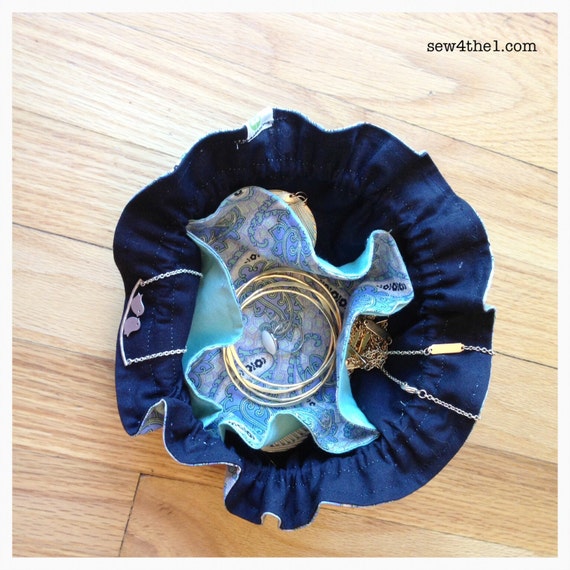 more images here.
Stacie Rudy is a stellar seamstress and don't forget to check out her adorable website!
www.sew4the1.com
------------------------------------------------------------------------------------------------------------
*a bottle of doTERRA's On Guard oil from heidi white
here's what heidi says about this versatile oil:
"doTerra's On Guard essential oil blend is a scientifically formulated, proprietary blend formulated to support healthy immune function. It an effective, safe, natural, drug free alternative to antibiotics and other synthetic interventions. On Guard is versatile and effective, making it doTERRA's best selling oil."
------------------------------------------------------------------------------------------------------------
*wreathsbyliz is offering this 18 inch hand made wreath to one lucky winner!
her wreathes are so fantastic!
*Sally Clarkson's "Own Your Life" and Sarah Clarkson's "Read for the Heart"

you'll get both books if you win this! i have both and love both. i pick up read for the heart each and every week!
Sally Clarkson's
Own Your Life
is a breath of fresh air into the life and soul of a busy woman. Like a faithful friend, Sally journeys with you to explore what it means to live meaningfully, follow God truly, and bring much-needed order to your chaos. Each page offers deeply personal, authentic, and practical guidance to help you build an intentional life. Discover what it means to own your life, and dare to trust God's hands as He richly shapes your character, family, work, and soul.
Read for the Heart - Keeping this volume close at hand is like having a child's librarian for a best friend. A great book spurs the imagination in childhood, inspires our dreams in adulthood, and nourishes the soul with depictions of life fully and courageously lived. Among the greatest gifts you can bequeath to a child are a love for reading and a passion for books. But how do you sort through the many thousands of books available to your children to find those that are worthwhile? Let Sarah Clarkson be your guide to the best in literature for your family. From timeless classics to modern favorites, from picture books to adventure novels to read-aloud favorites, more than 1,000 wonderful stories for young people are recommended within these pages. Now you can make great literature a lasting part of your child's life and education.
25 dollar items

*homeschool tracker one year subscription (60 dollar value)
Homeschool Tracker is a planning and record keeping solution designed to adapt to your particular homeschooling style in a simple yet sophisticated way. With Homeschool Tracker, lesson planning and organizing won't consume a great part of your day. Many of the features were suggested by home educators just like you who wanted their work to be...well...flexible!
-------------------------------------------------------------------------------------------
*Young Living Essential Oils from laura clapp
if you win this you will receive a bottle of lemon essential oil and a bottle of thieves essential oil! Laura will also email the winner with some practical ways to start using your oils. here is what laura c. says about these versatile oils!
Lemon Oil - (Citrus limon) has a strong, purifying, citrus scent that is revitalizing and uplifting. Lemon consists of 68 percent dlimonene, a powerful antioxidant. This is an oil I use daily in my house. Not only is it great for waking me up, but I use it in a blend to help my allergies, fight congestion and drain lymph nodes at the first sign of sickness. It is also a great cleaner and removes sticky things like price tags and gum off of surfaces. Retail Value $14.80 for 15 ml bottle.
Thieves Oil - Thieves® was created based on research about four thieves in France who covered themselves with cloves, rosemary, and other aromatics while robbing plague victims. This proprietary essential oil blend was university tested for its cleansing abilities. It is highly effective in supporting the immune system and good health.* This oil has literally changed our family's health for the better. We use it at the first sign of illness and have been able to avoid many doctor's visits and prescriptions by using it. Retail Value $44.41 for 15 ml bottle
------------------------------------------------------------------------------------------------------------
* A Proper Wines 2 pack
one bottle of the 2011 and one bottle of the 2012. it's super fun to taste different vintages side by side!
35 dollar items
*A Proper Wines 3 pack
1 bottle of the 2011 and 2 bottles of the 2012 (springs and surrounding areas)
*A "favorite things" basket from jody landers
another amazing basket from jody. this is sure to be a crowd favorite. :)
here's what jody says about what's in the basket:
Ground vanilla beans-- I read about this somewhere once. That one time I made banana bread, I used it. It was real good. I sometimes froth it in my milk for my coffee too.
Snapi Salad Server-- I love this thing. Use it to mix and serve salads. And spaghetti noodles.
Orange Life Saver Mints--If you sit next to me for any amount of time, I will offer you one. I buy them in bulk. Will change your life.
Movie Tickets-- It's a treat for us to get to take the kids to the movie theater. I'm really thankful when we get to do it. So...4 AMC tickets for you.
A Zester--Because now that I learned you can freeze lemons, it is my most used kitchen utensil. You need one. And you need frozen lemon on everything. Just trust me.
SpaceCells Face Scrubby--A friend gave me one of these from her fancy salon. And I love it so much. Use it every day to wash my face. (I sent her all the way back to her fancy salon to get one for you.)
* a 45 minute photo session with Laura Moffat on their property in northern colorado springs.

(you'll get a cd of 10-15 edited prints and print release)
bid here.
donate here.
thank you so much to everyone who donated something this year and to everyone who bids. i truly believe that God is going to use all of our small offerings and multiply hope to uganda.
in heaven, none will be thirsty.
in heaven, all will have hope.
this week, we fight for both.